The town hall on Main Street in Brattleboro, seen from the corner of High Street in May 1937. Image taken by Arthur Rothstein, courtesy of the Library of Congress, FSA/OWI Collection.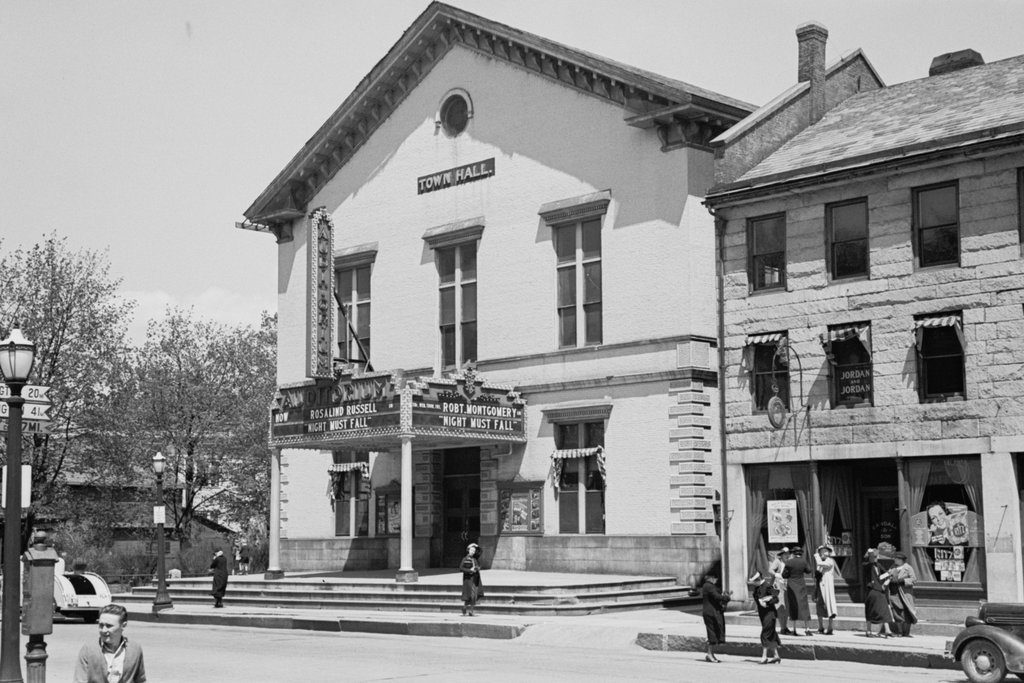 The scene in 2017: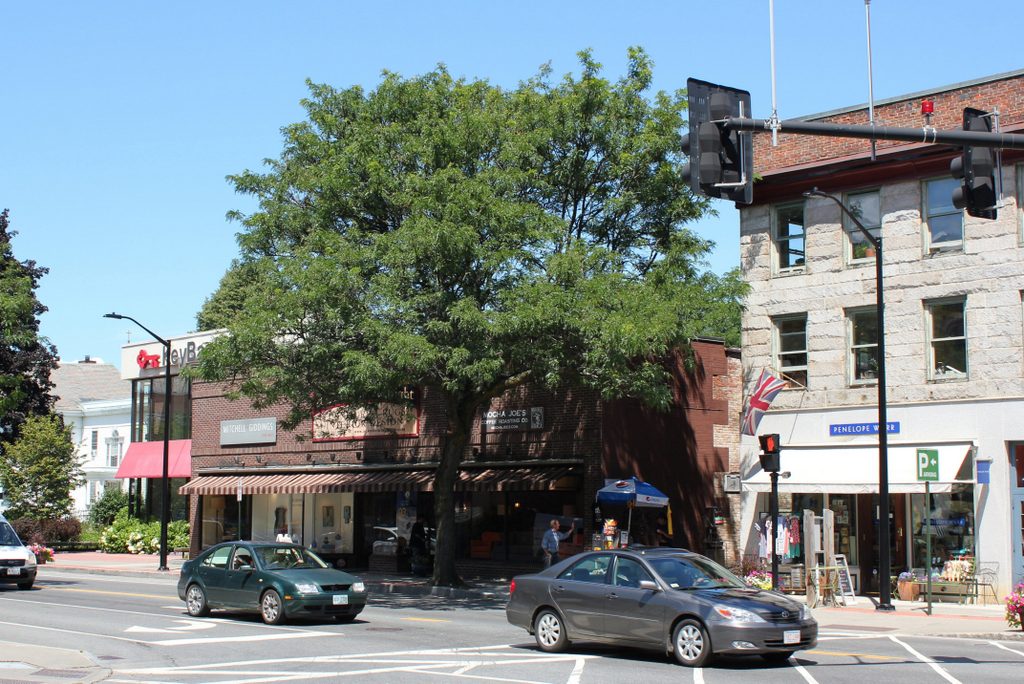 As mentioned in the previous post, the old Brattleboro town hall was built in 1855, and over the years it was used for town offices and town meetings, but it also housed the library, police department, post office, and county clerk's office, along with several different commercial tenants. The meeting hall was also used for concerts and other performances, and in 1895 the building was expanded with the addition of an auditorium that was originally known as the opera house. The building hosted a number of notable speakers throughout the late 19th and early 20th centuries, including Henry Ward Beecher, Frederick Douglass, Horace Greeley, Oliver Wendell Holmes, and Mark Twain.
During the early 20th century, movies began to eclipse live performances in popularity, and by the 1920s the opera house in the town hall was converted into a movie theater, known as the Auditorium. The first photo, taken in 1937, shows the front entrance of the building, the the marquee advertising Night Must Fall, starring Robert Montgomery and Rosalind Russell. At the time, the Auditorium was the only movie theater in town, following the a March 15, 1937 fire that destroyed the Princess Theatre on Elliot Street. However, it would soon face new competition from new, modern theaters. Later in 1937, the building next door on the right side of the photo was converted into the Paramount Theatre, and a year later the Latchis Theatre opened a little south of here on Main Street.
This new competition hurt the older Auditorium, which entered a steady decline in the following years. The building continued to be used as the town hall during this time, but in 1951 the town offices were moved to the old high school building, located just north of here on Main Street. The old town hall was mostly demolished two years later, and a W. T. Grant department store was built on the site. However, parts of the exterior brick walls of the town hall were left standing, and were incorporated into the new one-story building. Part of the old wall can be seen on the right side of the building in the present-day photo, with light-colored bricks that contrast with the darker bricks of the front part of the building.