The home of Eliza Sutton in Center Harbor, around 1865-1885.  Image courtesy of the New York Public Library.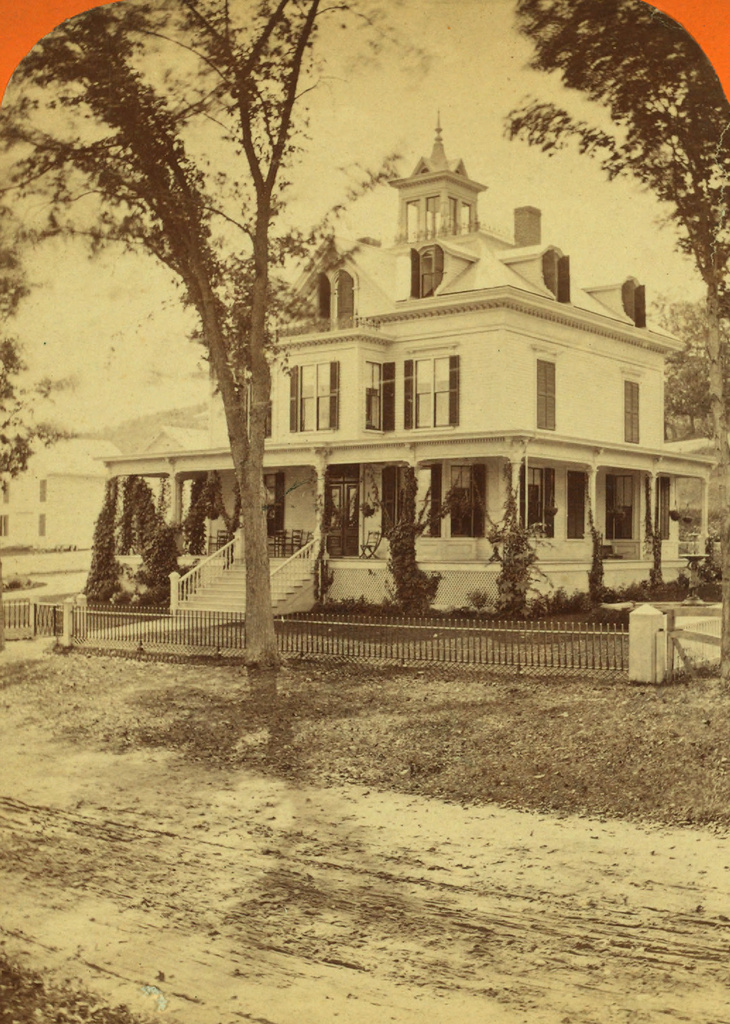 The house in 2015: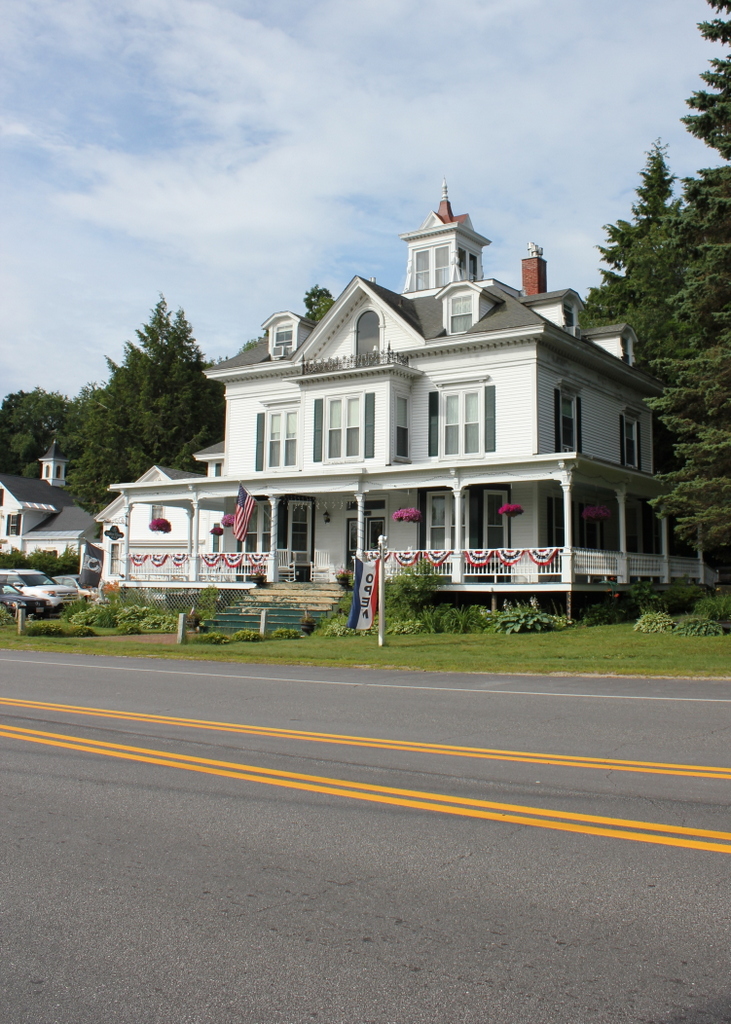 This house on the present-day Whittier Highway was built in 1865 for Eben Sutton, a wool merchant in Peabody Mass., and his wife Eliza.  Eben died before the house was finished, but Eliza lived here for 24 years.  She ran a dairy farm here, using the fields across the street as pastureland.  The photo in this post, taken about 17 years after her death, shows the view from in front of her house looking across the street.  In addition to her agricultural pursuits, she was also a philanthropist, and in 1869 she donated funds to build the Eben Dale Sutton Reference Library at the Peabody Institute Library in her hometown.
The first photo was taken during the time when Eliza Sutton lived there, and the photographer was Charles Bierstadt, a 19th century photographer who specialized in stereoscopic views.  He is probably best known, though, as the older brother of landscape artist Albert Bierstadt. Most of the younger Bierstadt's paintings were of the American west, but he did several of the White Mountains, not too far from where his brother Charles took this photograph.
The house was damaged by a fire in 1993, but it has since been restored to its original 19th century appearance and operates as the Sutton House bed and breakfast.