The Soldiers' Monument in Southington during Memorial Day observances in May 1942. Image courtesy of the Library of Congress, FSA-OWI Collection.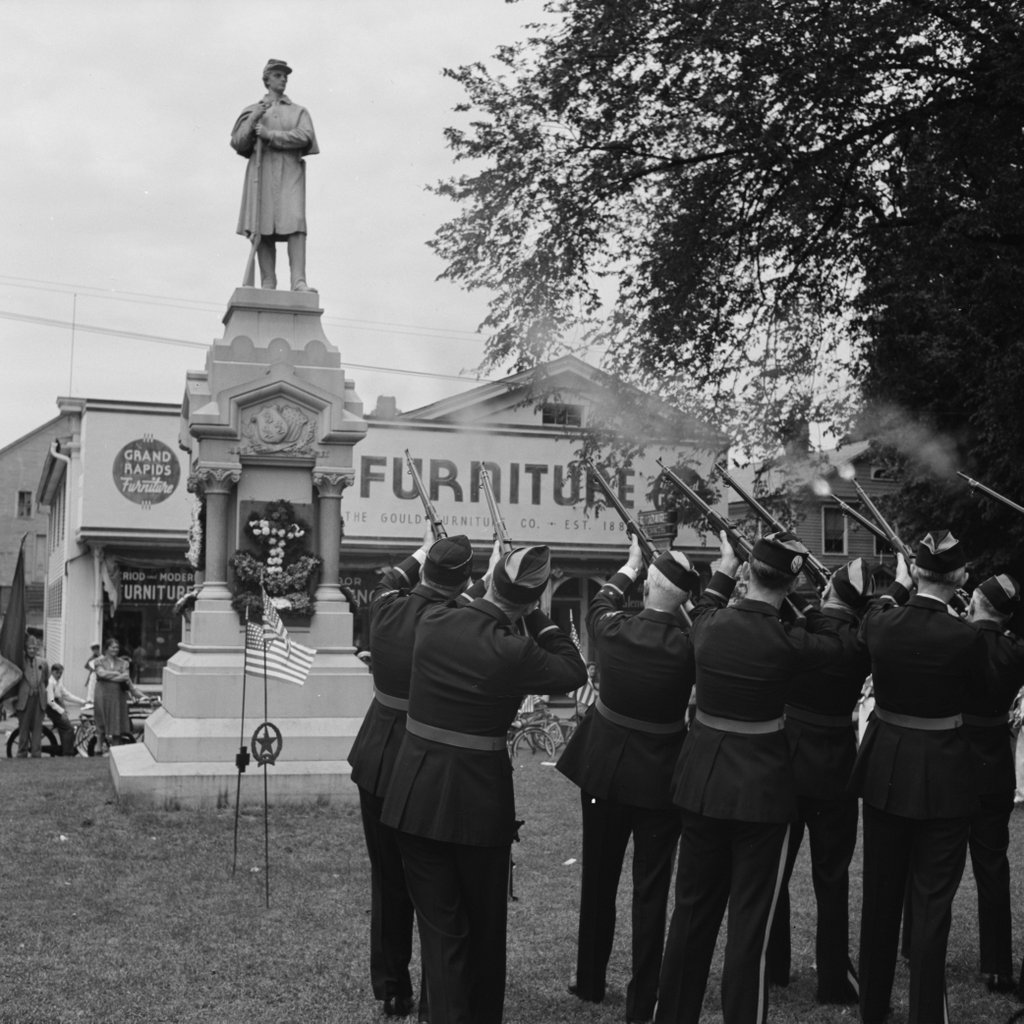 The monument in 2015: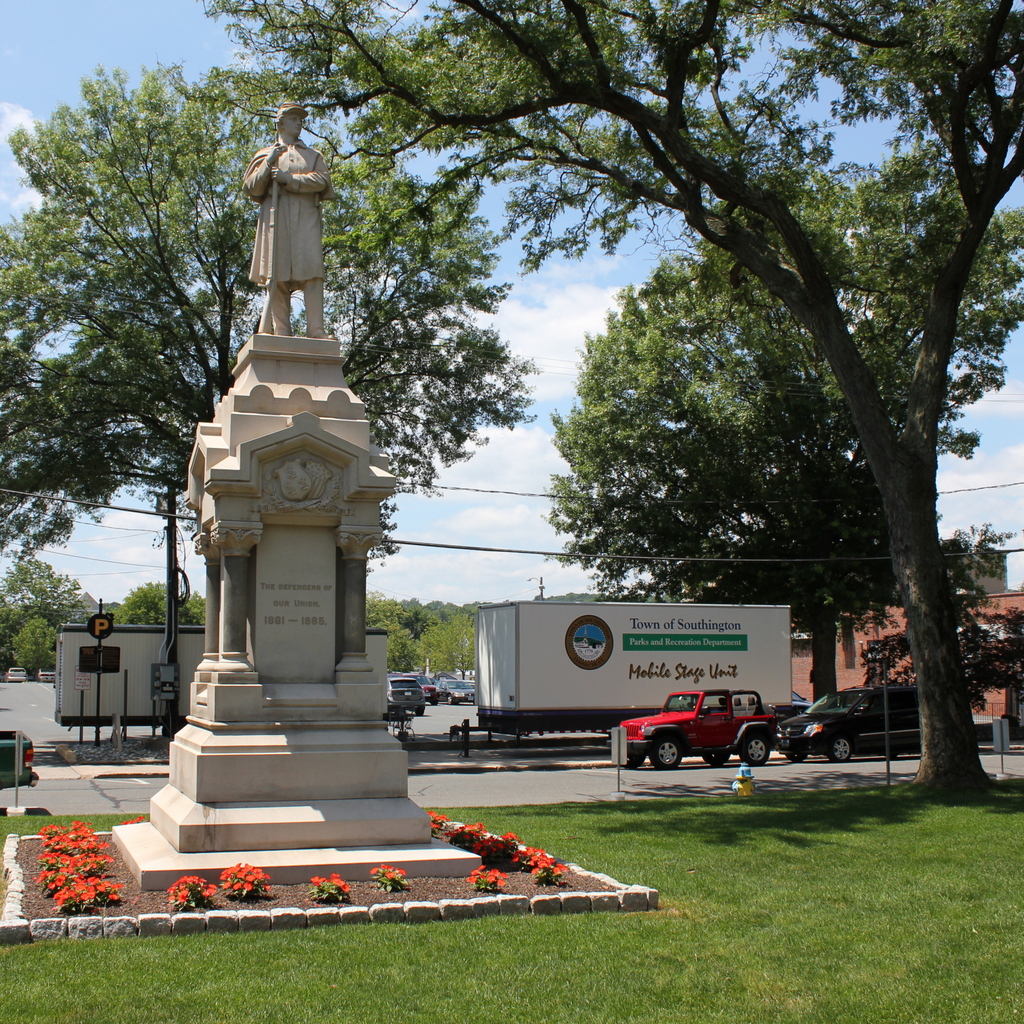 No New England town common is complete without a Civil War monument, and here in Southington the monument is a prominent subject in this photo, taken by the Office of War Information during World War II.  Taken during the town's 1942 Memorial Day observances, it shows an American Legion honor guard firing a salute in front of the monument.  What makes this monument a little different, though, is that while many include lengthy inscriptions, this one simply reads "The Defenders of Our Union 1861-1865."
Today, the monument is still there, and nearby on the town common are several others in honor of men and women from Southington who served in World War I, World War II, Korea, and Vietnam.  The surroundings, however, have changed.  The 1942 photo shows the Grand Rapids Furniture store in the background, and to the left of it is a house.  Both buildings are now gone, replaced by a parking lot today.