The First Congregational Church of Indian Orchard, at the corner of Myrtle and Berkshire Streets in Springfield, around 1892. Image from Picturesque Hampden (1892).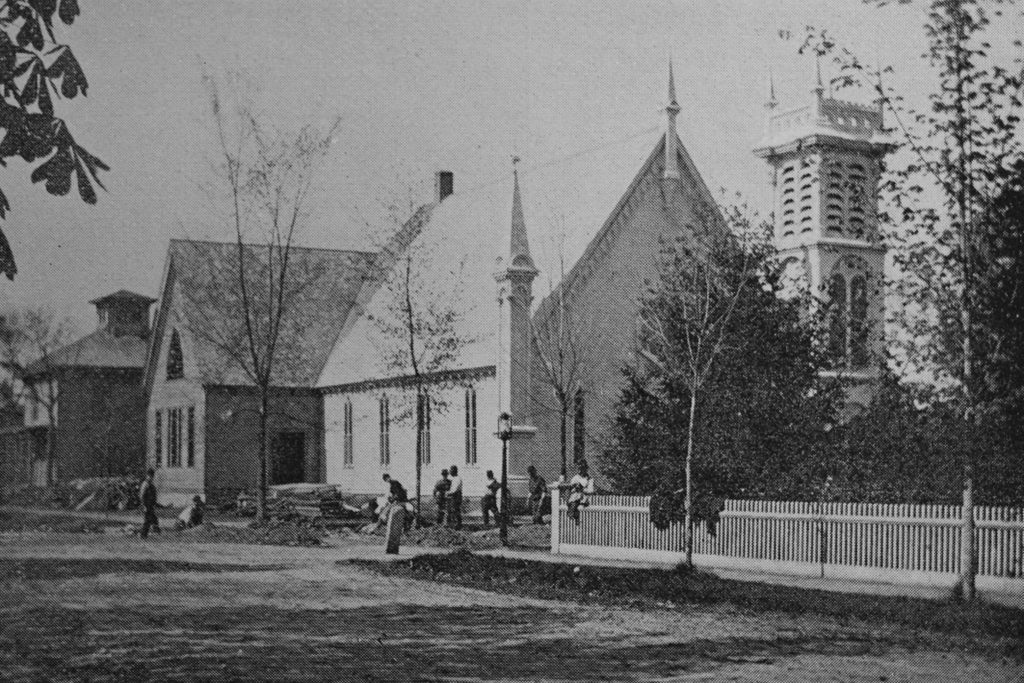 The church in 2017: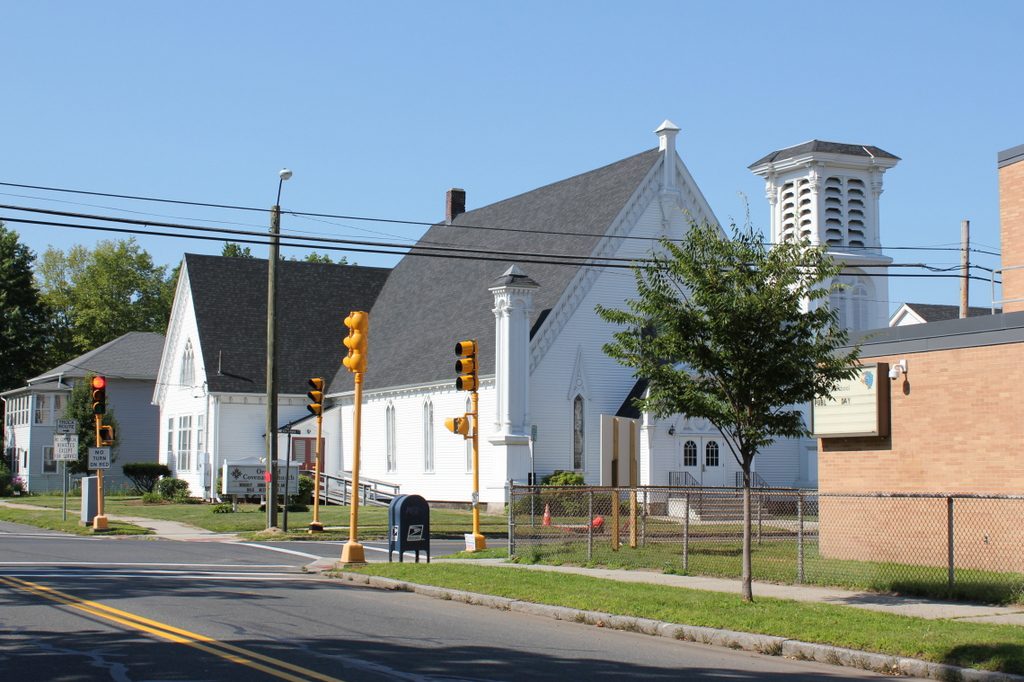 This is the third oldest surviving church building in Springfield, after Old First Church (1819) and St. Michael's Cathedral (1861), and was built in 1863 for the First Congregational Church of Indian Orchard. The church had been established in 1848, back when Indian Orchard was just starting to be developed as a factory village, and at the time the congregation consisted of just 15 members. Worship services were originally held in a nearby schoolhouse, and the church lacked a permanent home until 1863, when this wood-frame, Gothic Revival-style building was completed at the corner of Berkshire Street and Myrtle Street.
However, the new building failed to grow the church, and the congregation was soon dissolved. It was replaced in 1865 by a new church, the Evangelical Religious Society of Indian Orchard, which worshipped here in this building. The church began with just 11 members, but were soon joined by former members of the congregational church, and by 1884 the membership had grown to 150 people. The first photo was taken less than a decade later, and shows the church as it appeared around the time when Indian Orchard was at its peak as a manufacturing center.
Today, around 125 years after the first photo was taken, the church is still in active use. It is the home of the Orchard Covenant Church, which traces its history back to the 1848 founding of the congregational church, although it is now affiliated with the Evangelical Covenant Church denomination. The building itself has been expanded over the years, with a large wing on the right side of the tower, but the original section has not seen many changes, aside from losing some of the Gothic ornamentation on the tower and on the front of the building.