Blacksmith shop of Theodore Gebo on Main Street in Wilbraham, in 1905. Photo courtesy of the Wilbraham Public Library.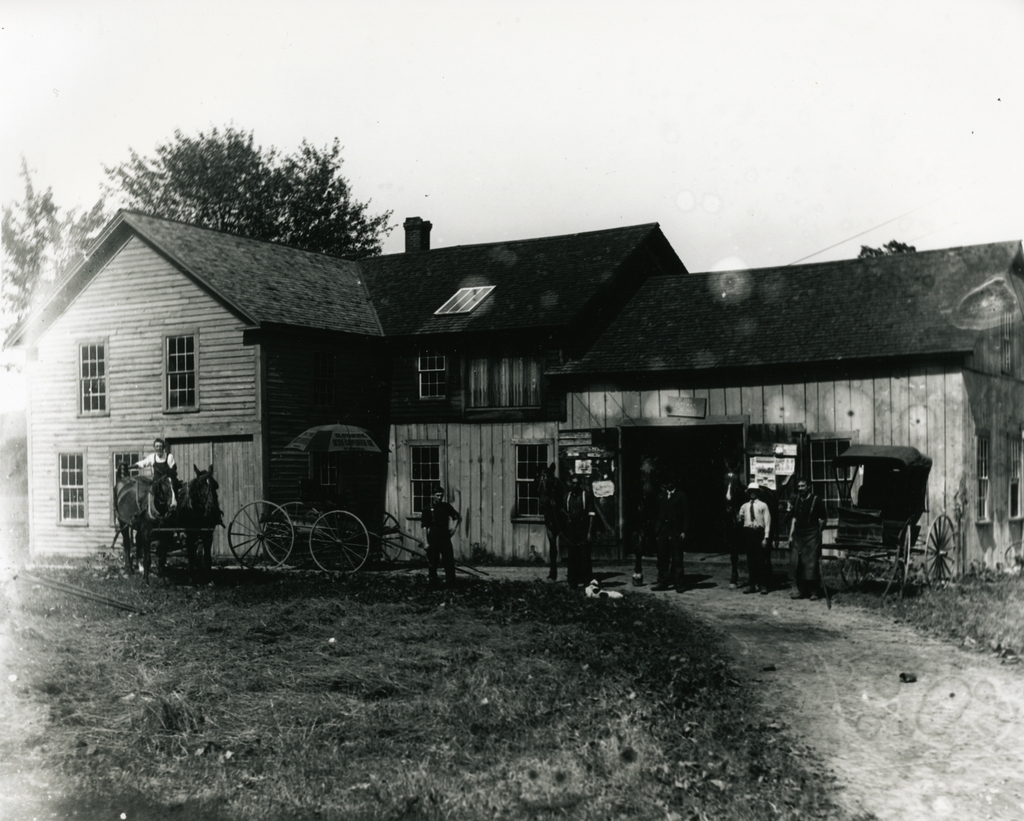 The scene in 2015: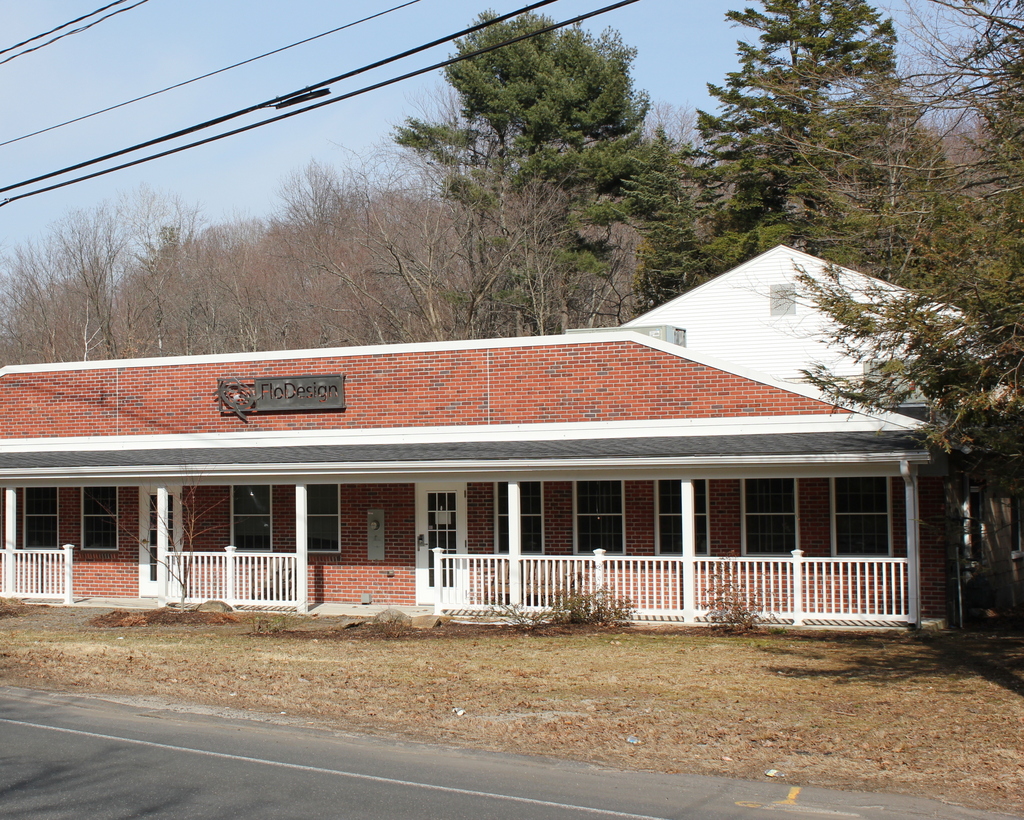 The scene in the first photo recalls images of Joe Gargery in Great Expectations, but instead of Victorian England, it's Main Street in Wilbraham, where Theodore Gebo (far right in the photo, wearing an apron) ran his blacksmith shop.  This shop was originally opened by Chauncey Peck in 1871.  Aside from being a blacksmith, Peck was also a Civil War veteran, a local historian, and the author of  The History of Wilbraham, Massachusetts, a book that I have used several photos from on this blog.  Peck sold the business to Gebo in the early 1900s; Gebo had been working out of a shop at the corner of Tinkham and Stony Hill Roads in Wilbraham, but Peck's shop was closer to the center of town.
The sale was probably a good move for Peck, considering blacksmiths would soon become obsolete. However, as was the case with many other blacksmith shops, it became Gebo's Garage, an auto repair shop.  By then, the original blacksmith shop was gone, but the property remains in commercial use, and as of 2015 was the home of FloDesign, an engineering firm.  A more detailed account of Theodore Gebo and his family can be found on the Wilbraham Public Library website.