The Ives Memorial Library on Elm Street, seen from the New Haven Green, around 1910. Image courtesy of the Connecticut State Library, Herbert Randall Survey of New Haven and Environs.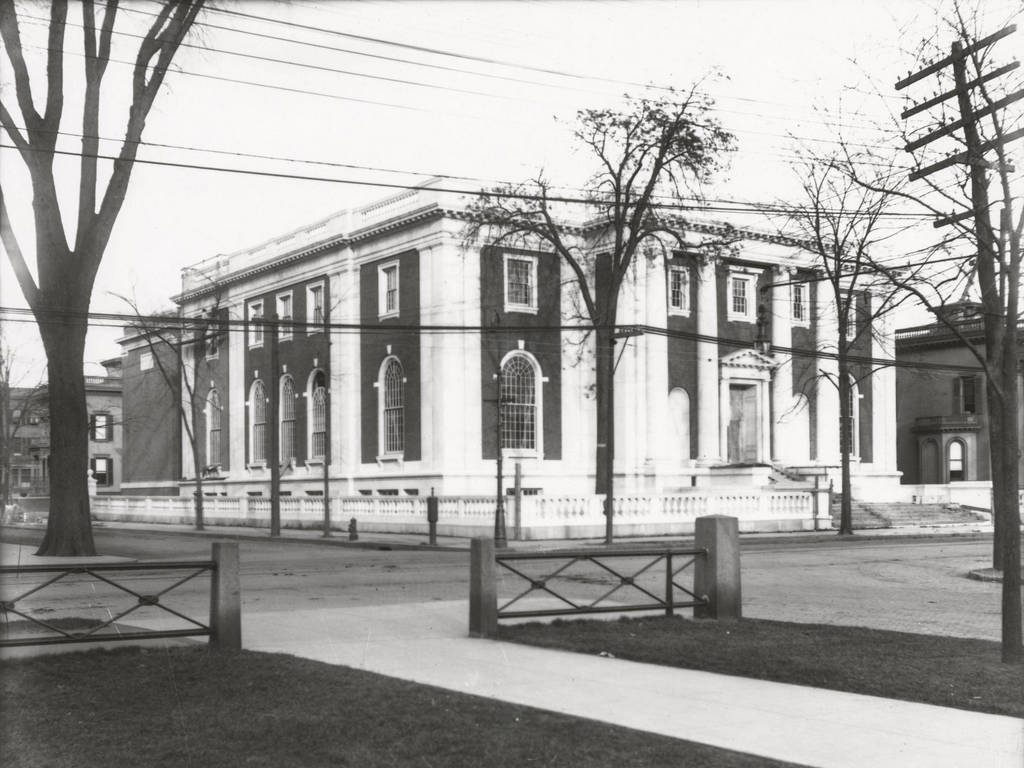 The library in 2018: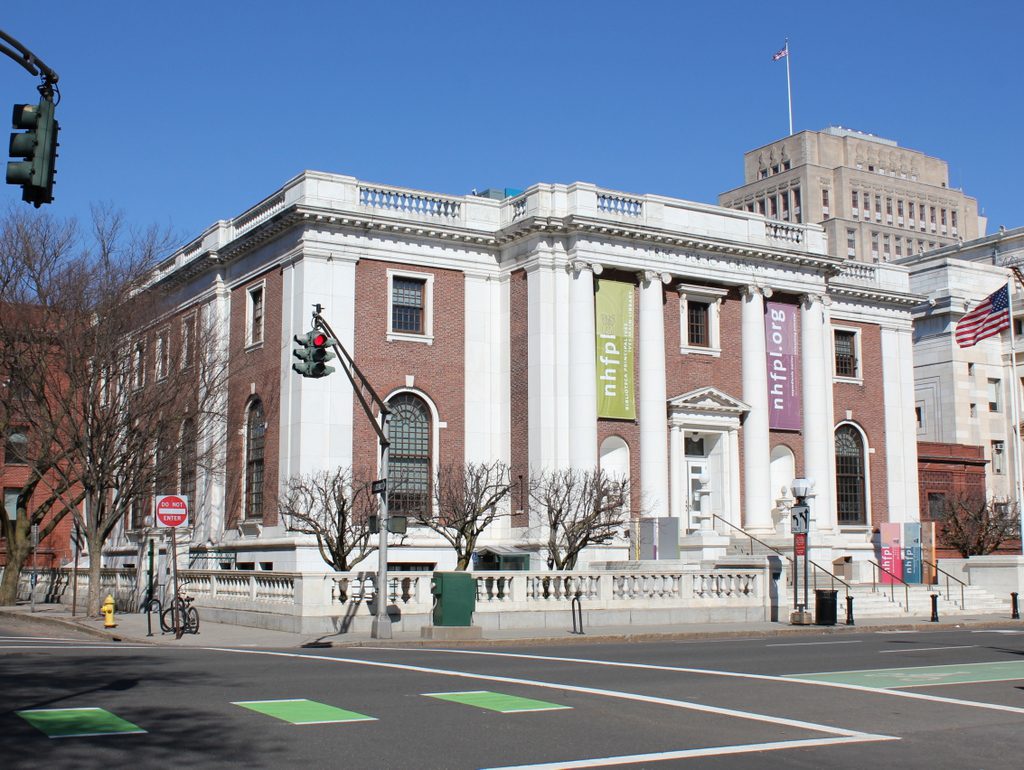 This is another view of the Ives Memorial Library, which is the main branch of the New Haven Free Public Library. As discussed in two previous posts here and here, the building was the work of noted architect Cass Gilbert, who designed it to complement the two historic brick churches that stand diagonally across the street from the library. The library was constructed between 1908 and 1911 at the corner of Elm and Temple Streets, and it was named in honor of Mary E. Ives, who gave nearly $400,000 to help pay for the new building.
Today, more than a century after the first photo was taken, much of the surrounding area has changed. The house that is partially visible on the right side has long since been demolished, and the New Haven County Courthouse now stands adjacent to the library. The library itself underwent a major renovation and expansion from 1987 to 1990, including a large brick addition that is partially visible on the far left in the rear of the building. However, the exterior of the original part of the library has been well-preserved over the years, with few noticeable differences between these two photos.