The Ives Memorial Library on Elm Street, seen from the New Haven Green, around 1910-1920. Image courtesy of the Connecticut State Library, Herbert Randall Survey of New Haven and Environs.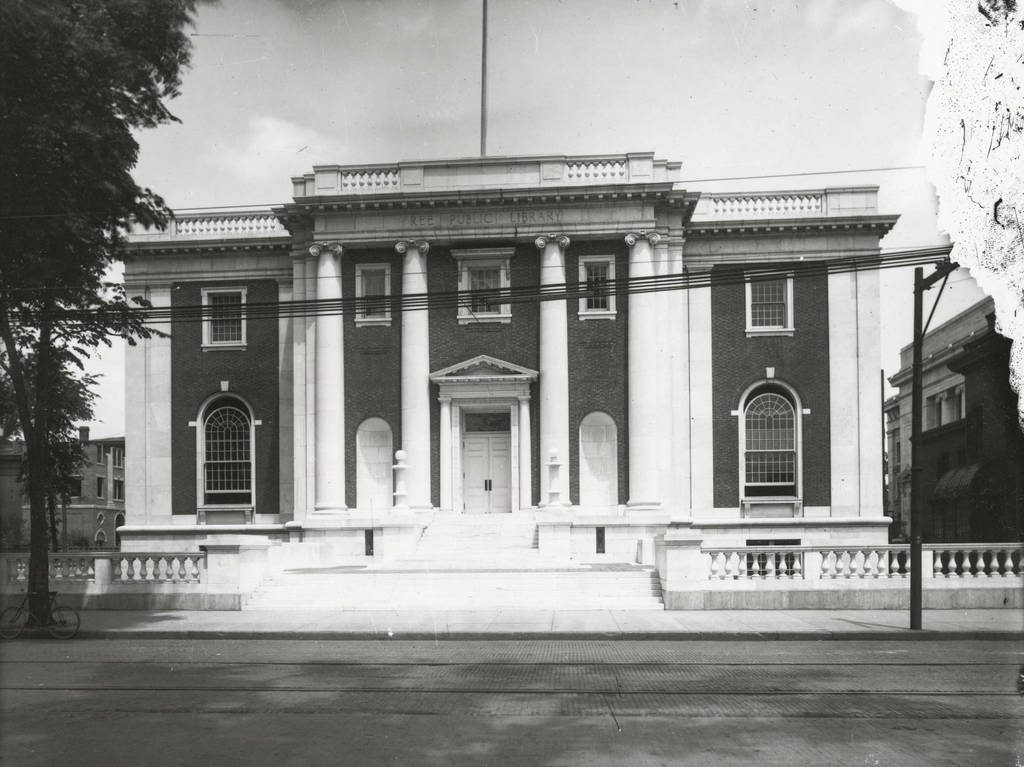 The library in 2018: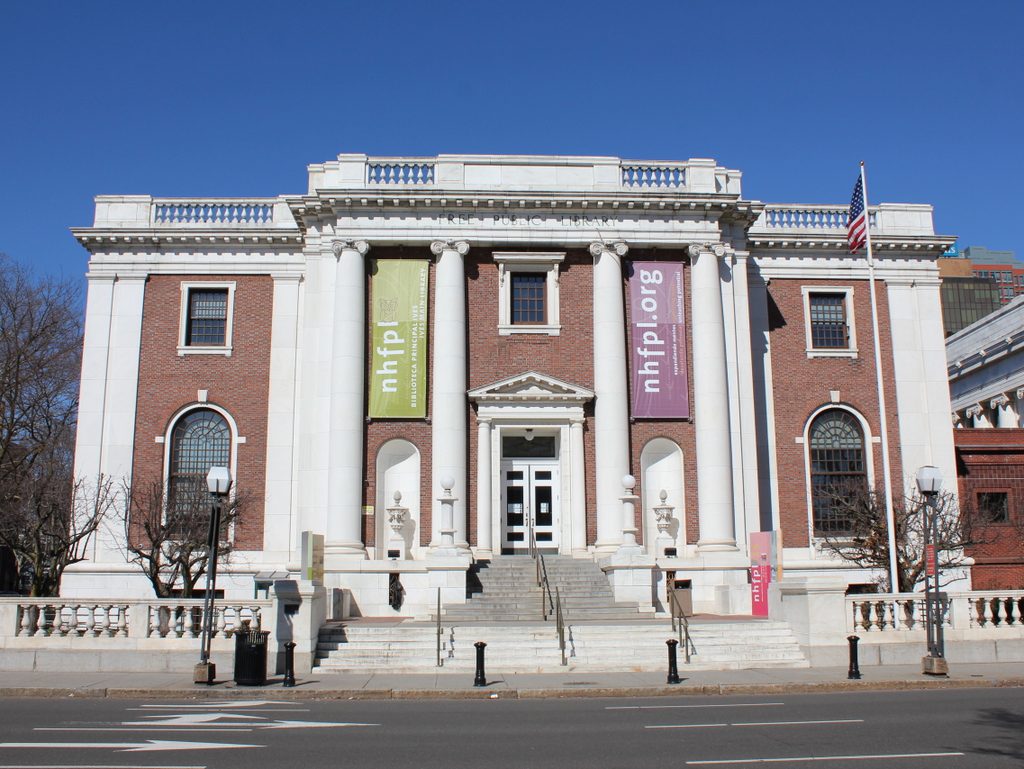 As discussed in a previous post, the Ives Memorial Library was completed in 1911, at the northeast corner of Elm and Temple Streets. The library had previously been located in the former Third Congregational Church building, but the old church was inadequate as a library. As a result, Mary E. Ives donated $300,000 to the city in 1906, which was soon followed by another $90,000 bequest after her death, and in 1908 construction began on the library building that would be named in her honor. It featured a Colonial Revival-style exterior that was meant to harmonize with the early 19th century churches nearby on the New Haven Green, and it was the work of prominent architect Cass Gilbert, who later went on to design the U. S. Supreme Court building in Washington, D. C.
The first photo was probably taken soon after the building's completion. At the time, the library had a capacity of about 95,000 books, but it was designed with future expansion in mind, including an undeveloped back lot along Temple Street. The library nearly relocated in the 1970s, but the historic building was ultimately renovated instead. Starting in 1987, the library moved to temporary quarters, and the building underwent and extensive renovation, which included the addition of a large wing in the back. It reopened in 1990, and today it remains in use as the main branch of the New Haven Free Public Library, with hardly any noticeable differences between the two photos.