Looking east along the Charles River Esplanade from the Harvard Bridge on Massachusetts Avenue, on October 5, 1910. Image courtesy of the City of Boston Archives.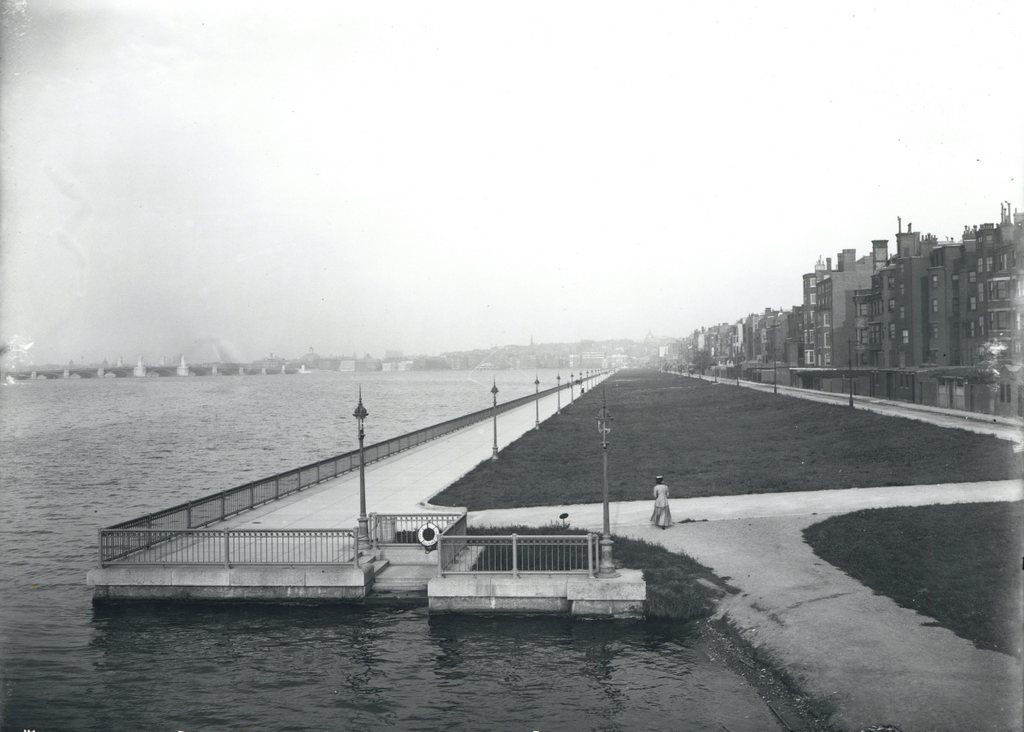 The view in 2015: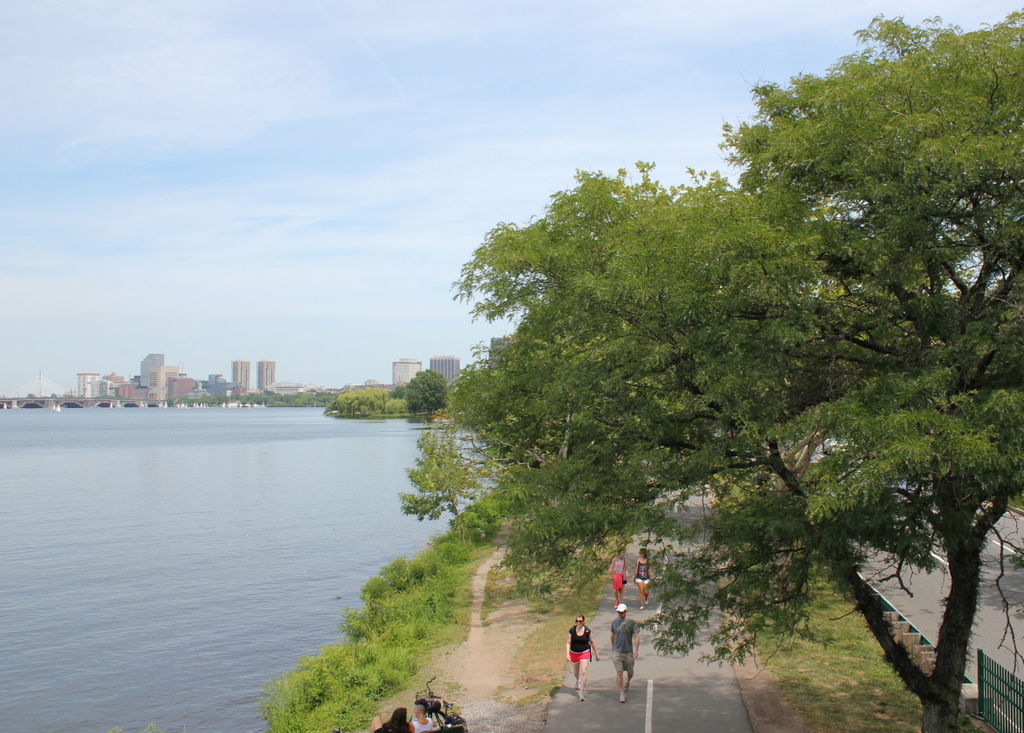 These photos were taken just a short distance along the bridge from the ones in the previous post, and the first photo here shows the Charles River Esplanade as it appeared soon after its completion.  This parkland was built on reclaimed land just north of Back Street, which was once located right along the Charles River, as seen in the 1907 photo of the previous post.  The Esplanade underwent a major change in the early 1950s, though, when Storrow Drive was built through here.  This parkway allows relatively easy access to downtown Boston from points west, but in the process it largely cut off the Esplanade from the rest of the Back Bay.
Today, the park is still there, and although it is noticeably smaller from its appearance the first photo, it was expanded in other areas to compensate for the land taken to build Storrow Drive.  Part of the expanded parkland can be seen in the distance, just to the left of the center.  The only significant landmark that is clearly visible in both photos is the Longfellow Bridge, which can be seen in the distance to the left.  It was completed in 1906, and still carries vehicles and Red Line subway cars over the Charles River between Boston and Cambridge.