The United Illuminating Company Building, at the northwest corner of Temple and Crown Streets in New Haven, around 1910-1916. Image courtesy of the Connecticut State Library, Randall Photographic Survey of New Haven and Environs.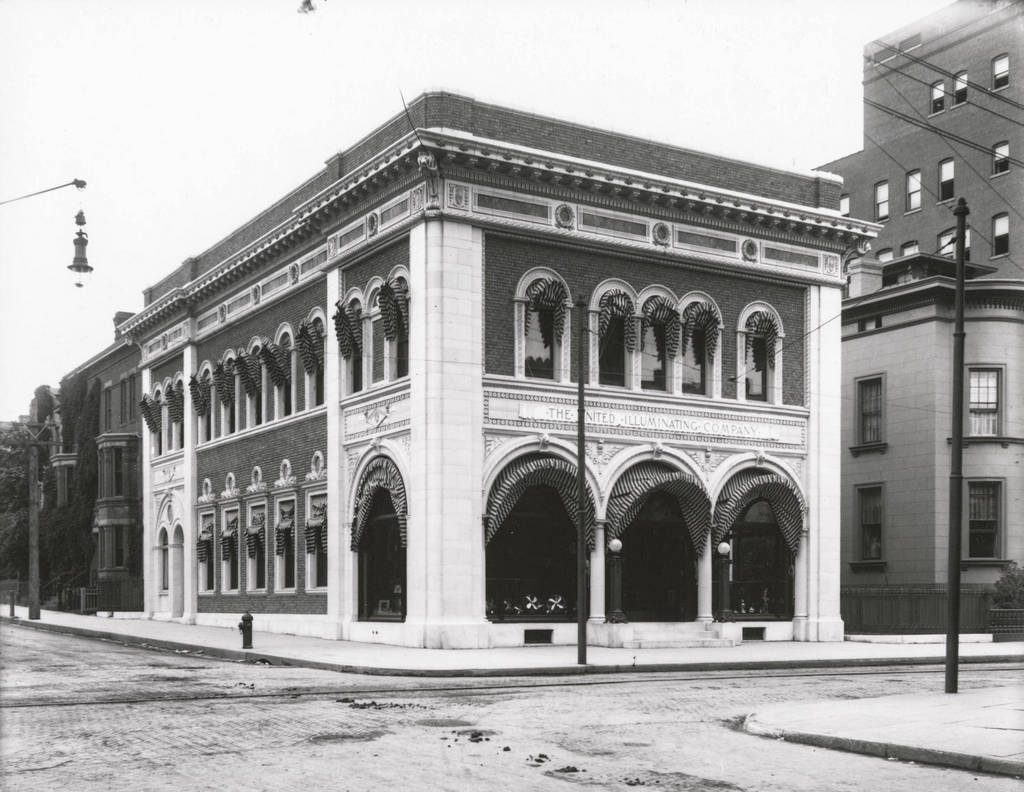 The building in 2018: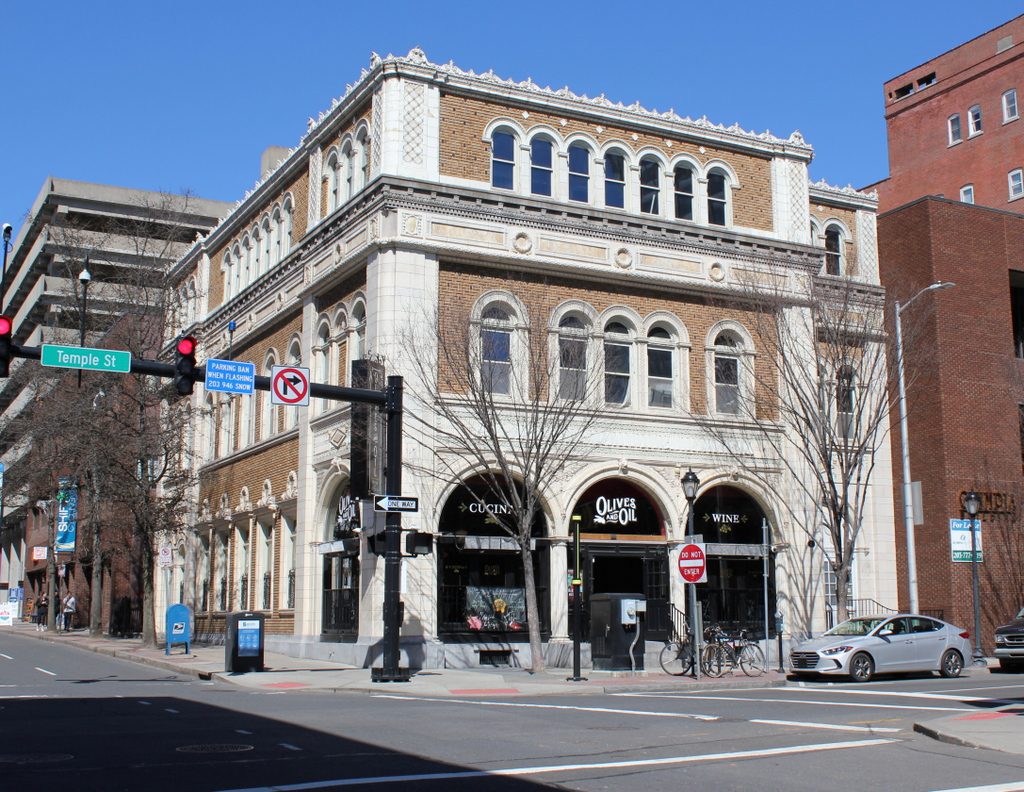 The history of the United Illuminating Company dates back to 1881, when the New Haven Electric Lighting Company was established, in the early years of electricity in America. Two years later, it was reorganized as as the New Haven Electric Company, and then in 1899 it became the United Illuminating Company, with a name that reflected the increasingly regional scope of the company. Around 1910, the company moved into this new headquarters, which was designed by the New Haven architectural firm of Foote & Townsend. The exterior features a distinctive Renaissance Revival-style design, and makes extensive use of marble and terra cotta.
The building was originally only two stories in height, as shown in the first photo. However, it was expanded around 1916, with the addition of a third floor and a wing on the right side. These additions maintained the same architectural style, although the third floor gave it a somewhat unusual appearance, since the old cornice above the second floor is significantly larger than the 1916 cornice at the top of the building. The United Illuminating Company would remain here for several more decades, but in 1940 it relocated its offices to a much larger, newly-completed building just a block south of here at 80 Temple Street. This building was subsequently converted into a bank, and was the home of several different banks throughout much of the second half of the 20th century.
Today, much of the surrounding area has changed in the century since the first photo was taken, but this building has remained well-preserved. The only significant difference in its appearance is the 1916 addition, and this was added only a few years after the first photo was taken. As a result, it stands as an important architectural landmark in downtown New Haven, where its highly ornate exterior provides a sharp contrast to the modernist buildings and parking garages that now surround it. In addition, it is a contributing property in the Chapel Street Historic District, which was added to the National Register of Historic Places in 1984.