The house at 63 Magnolia Terrace in Springfield, around 1938-1939. Image courtesy of the Springfield Preservation Trust.

The house in 2017: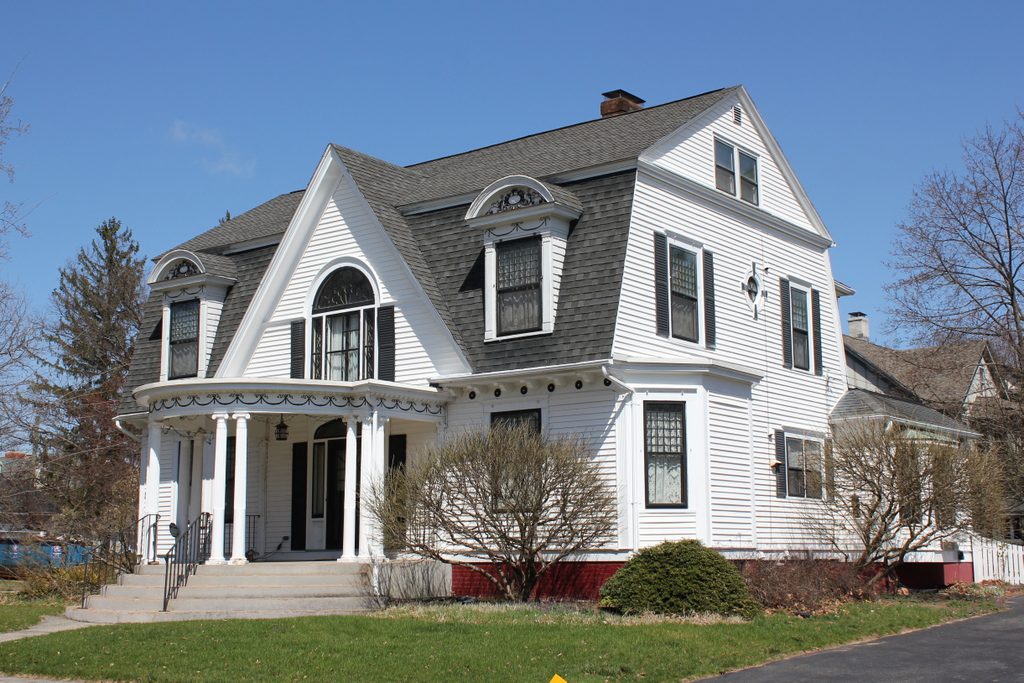 This house was built in 1895 for Minerva Thrall, a widow who moved in here along with her three adult step-daughters, Emily, Minnie, and Nellie. Minerva's husband was Henry Thrall, a tanner and woolen goods merchant from Stafford Springs. He had originally married Minerva's sister Emeline in 1841, and they had six daughters, two of whom died in infancy. Emeline died in 1860, two weeks after the birth of their last child, and Henry remarried to Minerva a year later. She was also a widow whose first husband, Dr. Oliver Tuthill, died in 1857 after just three years of marriage.
Of Henry's surviving daughters, three of them never married, and after his death in 1880 they continued to live with Minerva, eventually coming to Springfield with her when this house was built. Minnie died in 1901 at the age of 48, from "paralysis of the heart," and after Minerva's death in 1917 the other two sisters inherited the house and lived here for the rest of their lives. Nellie died in 1934, and Emily in 1938, around the same time that the first photo was taken.
Like most of the other historic homes along Magnolia Terrace, this house has remained well-preserved, with hardly any differences in the past 80 years since the first photo was taken. Today, this street is one of the centerpieces of the Forest Park Heights Historic District, which was added to the National Register of Historic Places in 1982.