Lilly Hall on the campus of Smith College, seen from West Street in Northampton around 1894. Image from Northampton: The Meadow City (1894).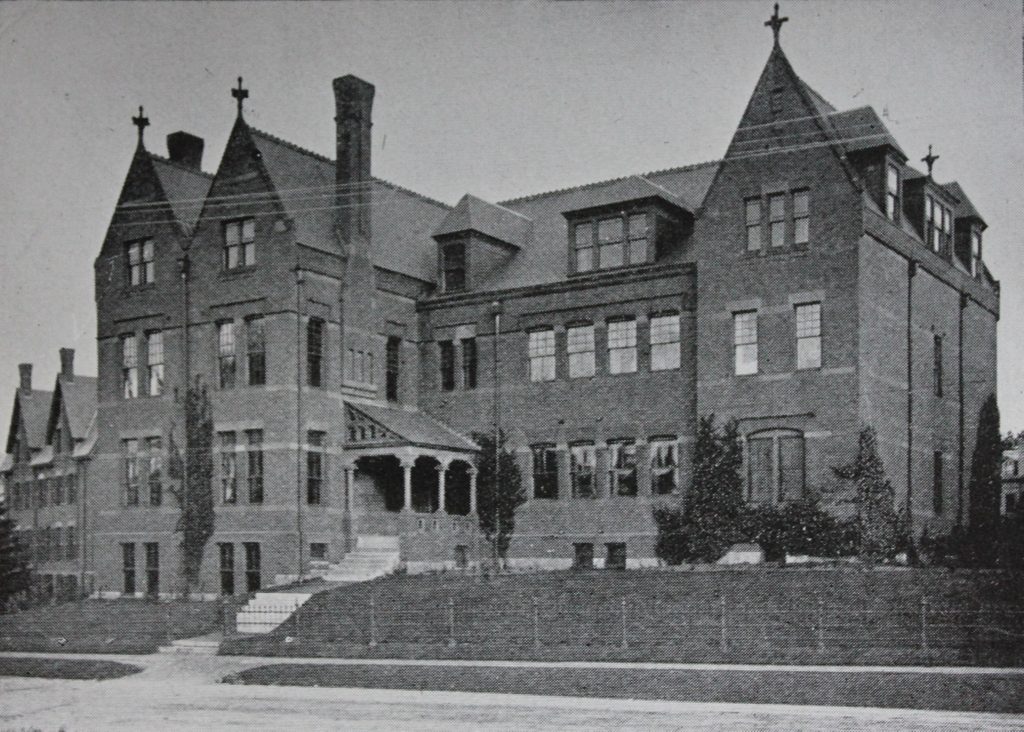 Lilly Hall in 2018: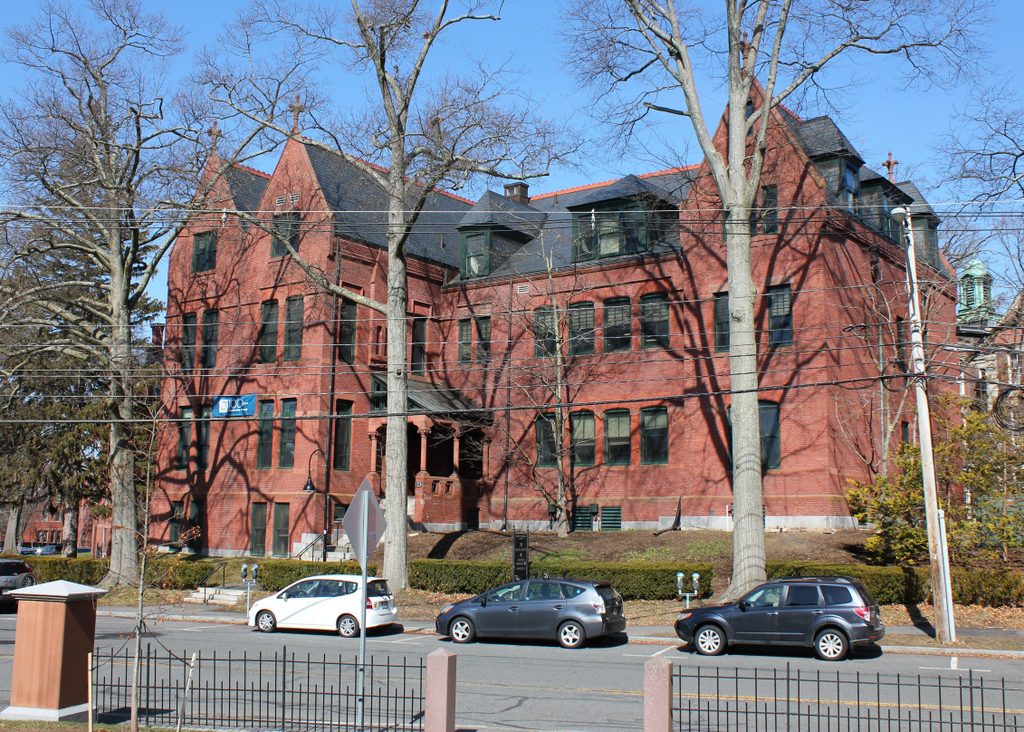 When Smith College first opened in the fall of 1875, all of the classrooms, laboratories, offices, and other school facilities were located in College Hall. However, as the school's enrollment grew there was a significant need for more space, particularly for the sciences. The result was the Lilly Hall of Science, which was completed in 1886 thanks to a $32,500 gift from Alfred T. Lilly, a silk manufacturer from Florence. It was designed by architect William C. Brocklesby and featured a High Victorian Gothic style that was similar to College Hall, but without the polychromatic walls and ornate details.
The original layout of the building had the chemistry and physics departments in the basement and on the first floor, with biology and geology on the second floor and a museum on the third floor. There was a scientific library, a botanical laboratory, a spectrum analysis room, and a photography room, among other modern scientific facilities, and in his dedication speech college president Laurenus C. Seelye called it "the first time in the history of the world when a building like this has been devoted to the study of science in a female college." In his speech, Seelye went on to explain Lilly's motives for giving the money, stating that "The donor believes in the education of women. If this was a college for gentlemen, the donor said he would never give a cent. He believes in science, and believes that truth is as valuable for women as for men."
However, it did not take long for the college to outgrow this building. By 1892, just six years after the building was dedicated, the student body had grown from 247 to 636, and the science departments needed more space. In 1899, several years after the first photo was taken, the school added a separate chemistry building, and by 1914 the geology, botany, and biology departments had all moved into other buildings, leaving only the physics department here in Lilly Hall. Physics would remain here for many years, and in 1940 a Van de Graaff electrostatic generator was installed here in the building. Known as an "atom-smasher," it was useful in the field of nuclear physics, and it was the first such machine at a women's college.
In 1967, the physics department left Lilly Hall, and the School of Social Work moved into the upper floors, while the basement and first floor became the Afro-American Cultural Center. Later renamed the Mwangi Cultural Center, it remained in the building until 2005 before moving elsewhere on campus, but Lilly Hall is still used by the School of Social Work. The building itself was renovated from 2002 to 2003, but the exterior has remained well-preserved over the years, with hardly any noticeable changes between the two photos.