The newly-completed Springfield Public Library, around 1912. Image courtesy of the Library of Congress, Detroit Publishing Company Collection.
The building in 2014: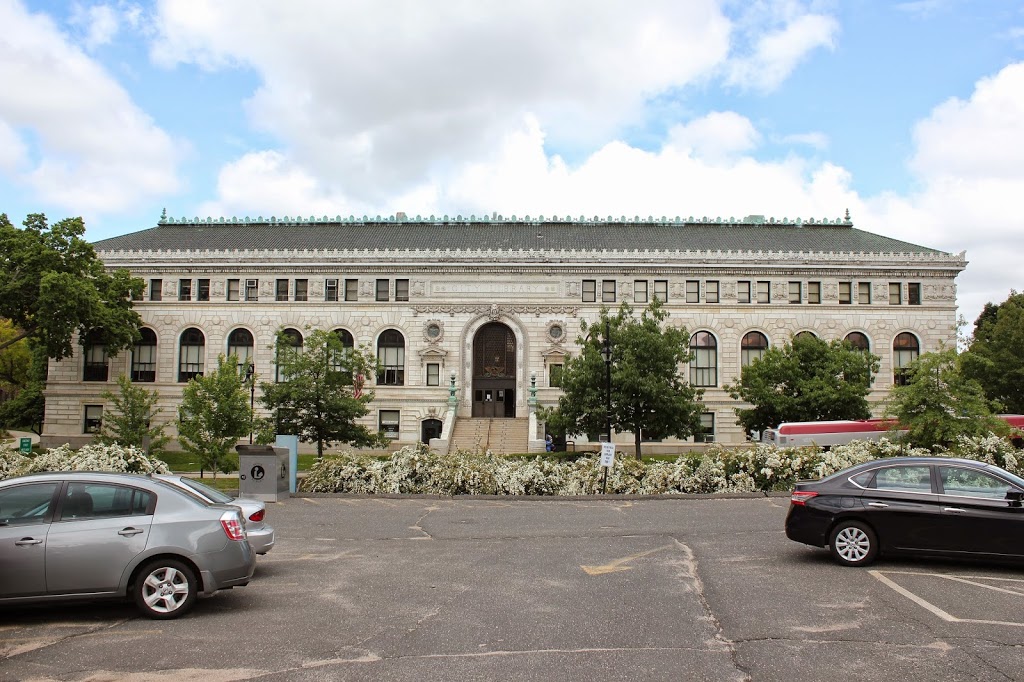 Springfield's current main branch of the public library system was opened on January 10, 1912, which is probably around the time that the first photo was taken. The Library of Congress data indicates that it was taken between 1900 and 1910, but obviously that is not the case. Regardless, not much has changed with this view, although the foreground is now a parking lot; in 1912, it was the front lawn of the Church of the Unity.