The Springfield Public Library, around 1900-1905. Image courtesy of the Library of Congress, Detroit Publishing Company Collection.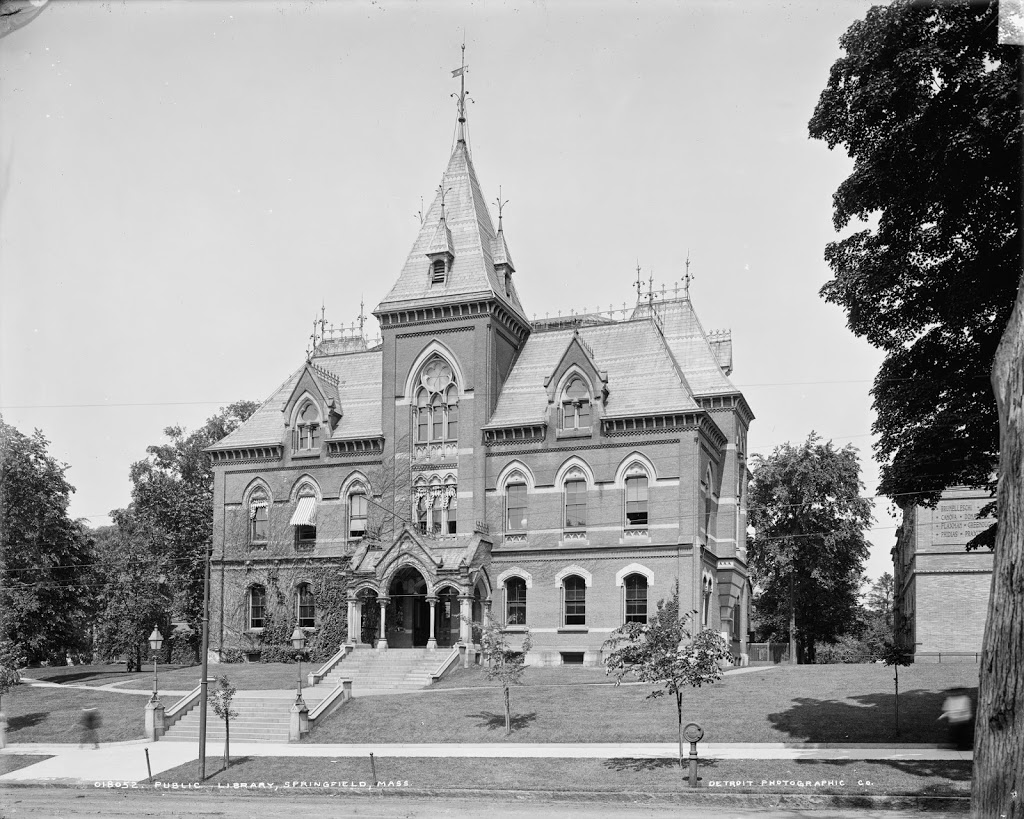 The same scene in 2014: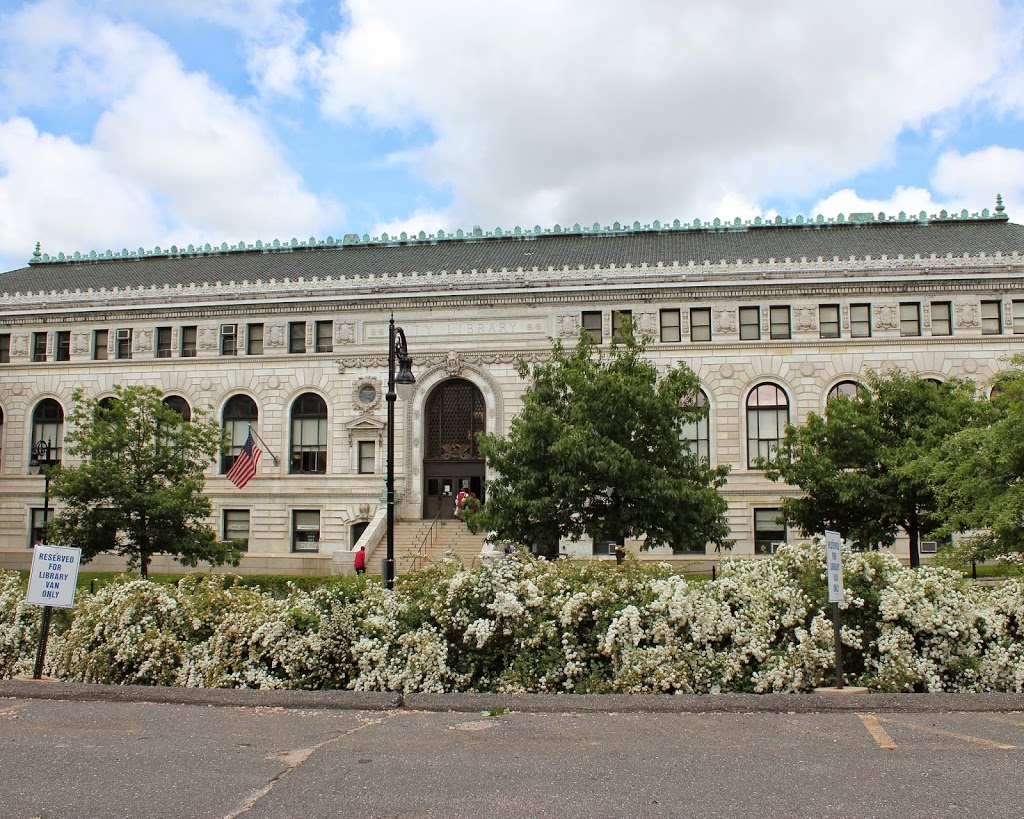 Springfield's first public library opened in 1871, on State Street just up the hill from Chestnut Street.  However, it didn't take long to outgrow the building, and in 1905 Andrew Carnegie donated money to Springfield to build a new main library and several branch libraries.  The library needed to stay open during construction, so the old building was moved back and the new building was built in its spot. It was dedicated on January 10, 1912, and the old library building was subsequently demolished.