The New York State Capitol, seen from the grounds on the east side of the building, around 1895-1910. Image courtesy of the Library of Congress, Detroit Publishing Company Collection.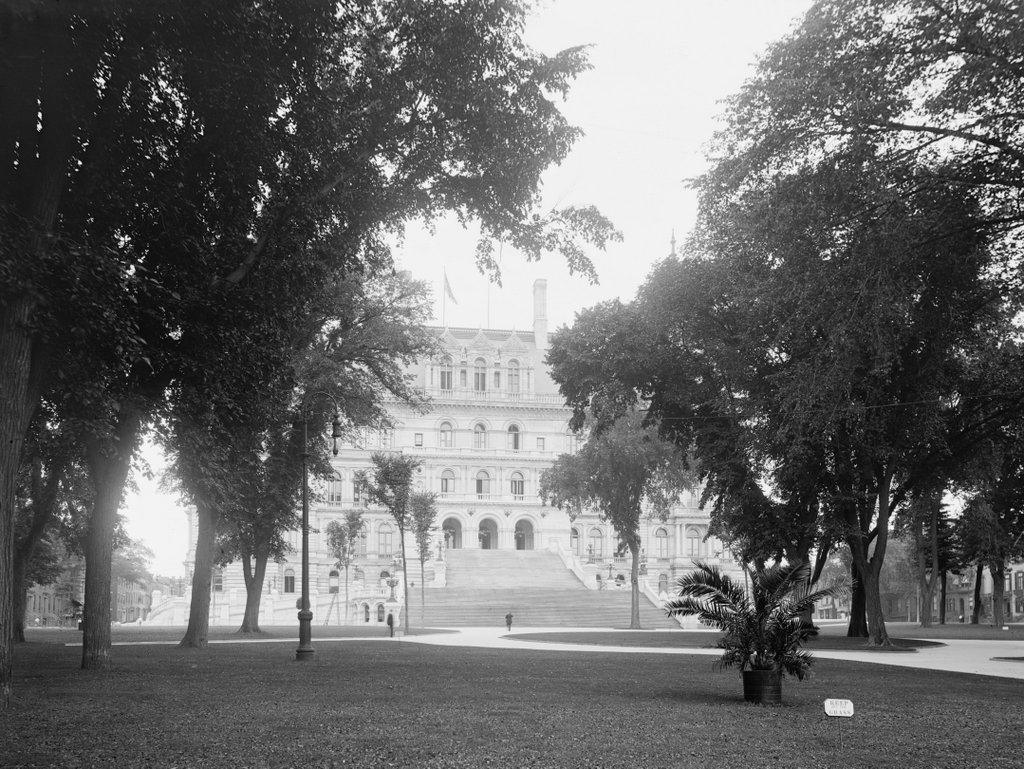 The building in 2019: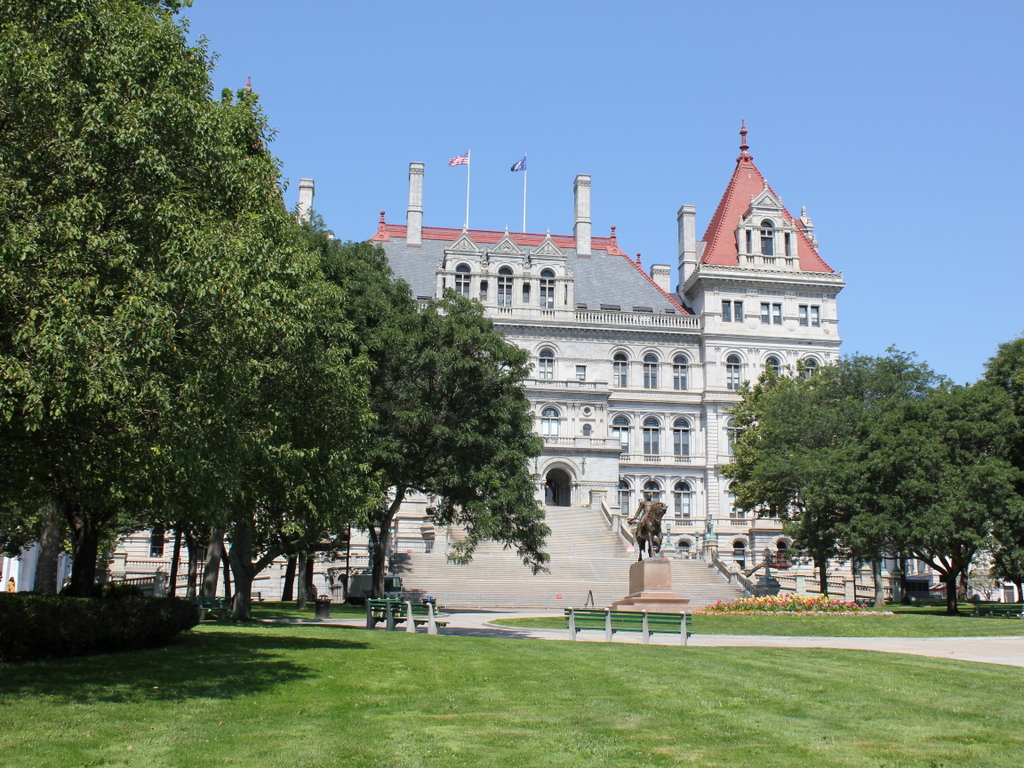 As discussed in more detail in the previous post, the New York State Capitol was built over the course of 32 years in the late 19th century. Its construction involved many delays, four different architects, numerous design changes, and substantial cost overruns, but by the time it was completed in 1899 it was one of the grandest state capitol buildings in the country. The first photo was taken around this time, showing the main entrance on the eastern side of the building, with its massive exterior staircase leading up to the portico.
A little more than a decade after its completion, the capitol had a fire that caused extensive damage to the western side of the building. The governor's Executive Chambers, which are located here on the eastern side, were unaffected by the fire, and the two legislative chambers only suffered water damage. However, the State Library, with hundreds of thousands of irreplaceable books and manuscripts, was lost in the fire, and the library's night watchman also died in the disaster.
Overall, aside from the fire the only significant changes to the capitol have been interior renovations over the years. The building is now joined by the massive Empire State Plaza immediately to the south of it, but the exterior of the capitol itself still looks essentially the same as it did when the first photo was taken. Today, the only real difference in this scene—other than the trees—is the statue of General Philip Sheridan, a New York native who served with distinction during the Civil War. This statue was designed by prominent sculptors John Quincy Adams Ward and Daniel Chester French, and it was installed in 1916 in the center of the park here on the east side of the capitol.