The view of the White House, as seen from the top of the Washington Monument between 1906 and 1915. Image courtesy of the Library of Congress, Detroit Publishing Company Collection.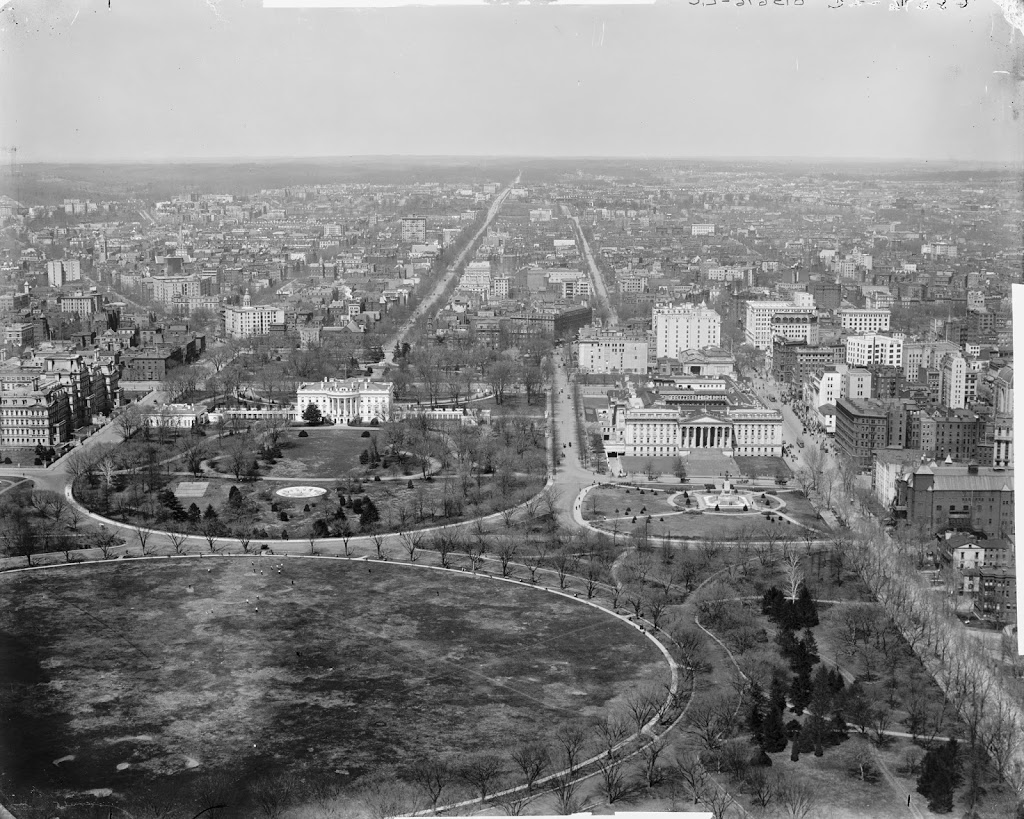 The same view in 2006: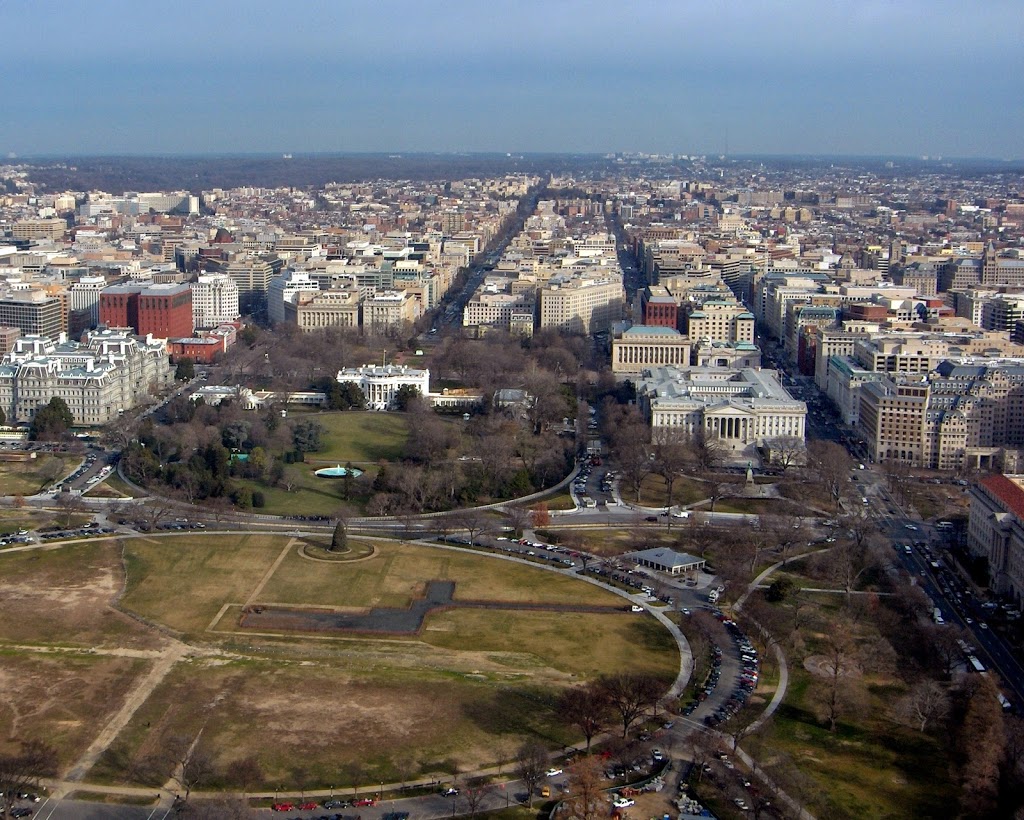 Unlike the view looking slightly northwest of here, there have not been many dramatic changes in this photo. The White House is there, as are the two wings (although both the main building and the wings have been extensively gutted and remodeled in the intervening century), and the Old Executive Office Building (left of the White House) and the Treasury Building (right of the White House) are still there, as are the landscaping features such as the Ellipse in the foreground.  Otherwise, the appearance of the city, given skyscrapers are not permitted, remains much the same as it did 100 years ago.