The view of Easthampton from the Summit house atop Mt. Tom, between 1905 and 1915.  Image courtesy of the Library of Congress, Detroit Publishing Company Collection.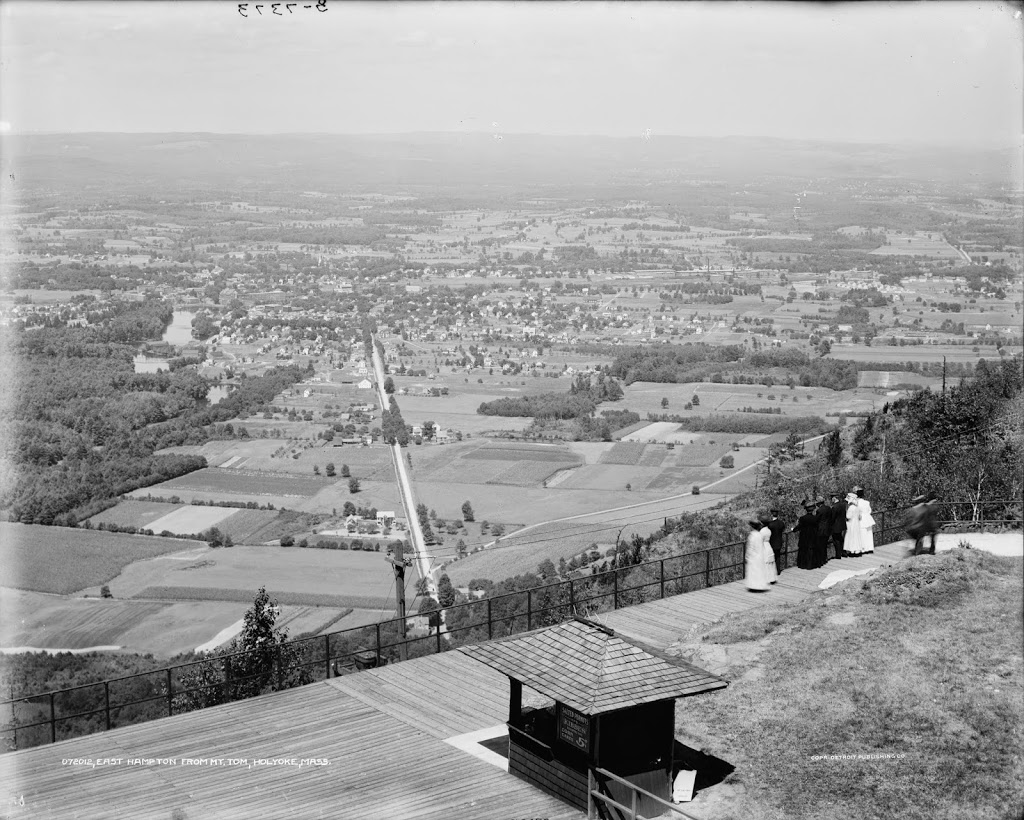 A similar view in 2010: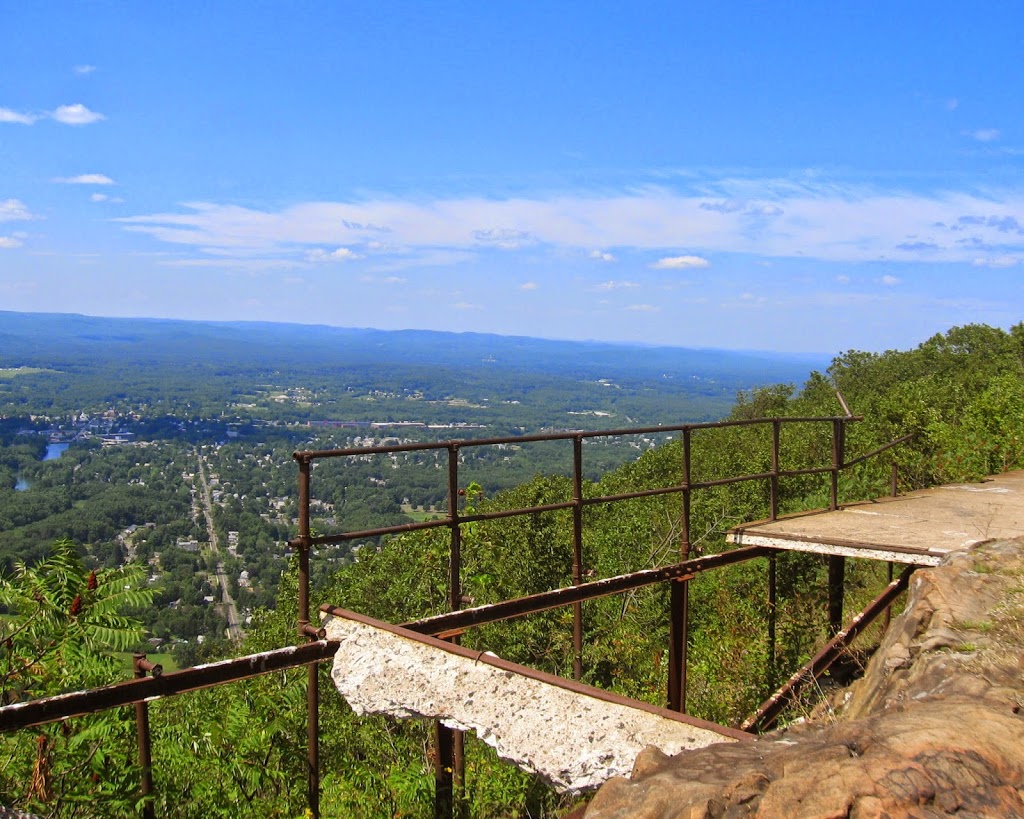 The Summit House no longer exists, so I wasn't able to perfectly re-create the early 20th century photo, but the 2010 photo shows the remains of the promenade that is in the foreground of the older photo.  President William McKinley once walked along it, but now all that remains is the concrete that once supported the wooden boardwalk and the rusty metal railings that tourists once admired the view from alongside.  The Summit House from the older photo was built in 1901, replacing the 1897 structure that had burned just three years later.  The 1901 building also burned, in 1929, and the third one was closed in 1938.  The site of the summit houses is now off-limits; it is the site of numerous radio and TV antennas for the Springfield area.