The view of the 1713 Old State House in Boston, as it appeared around 1860. Photo courtesy of Boston Public Library.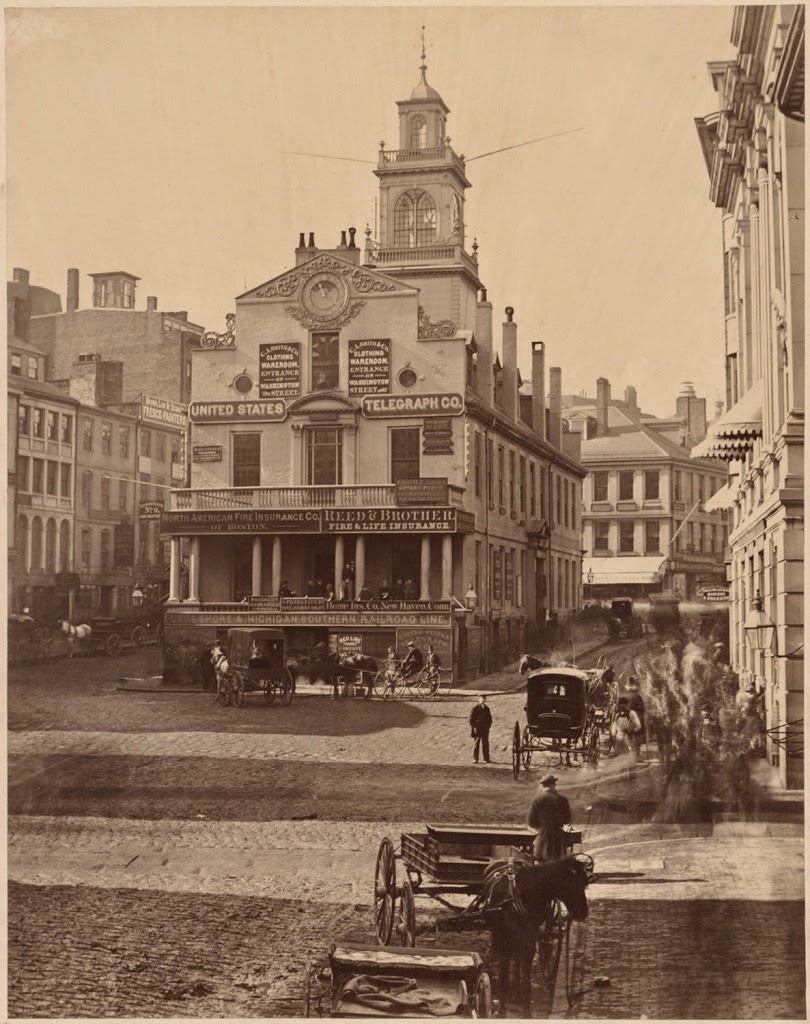 The building in 1875, decorated to commemorate the 100th anniversary of the Battle of Bunker Hill. Photo courtesy of Boston Public Library.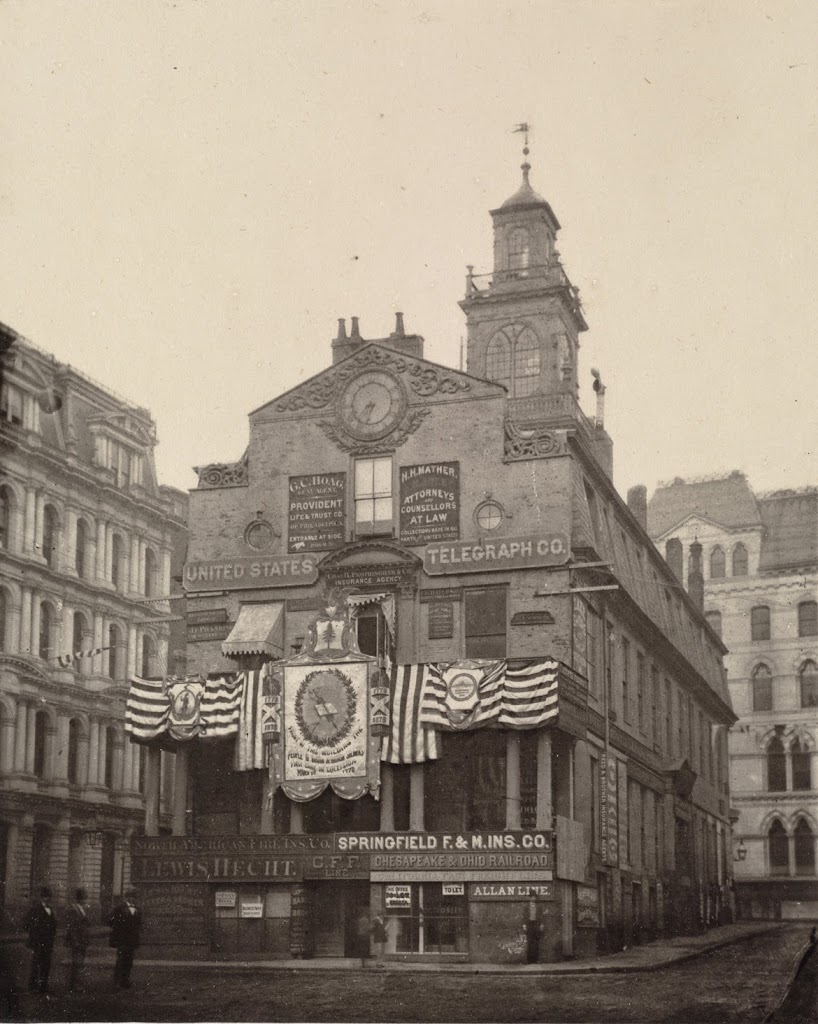 The Old State House around 1898. Photo courtesy of Boston Public Library.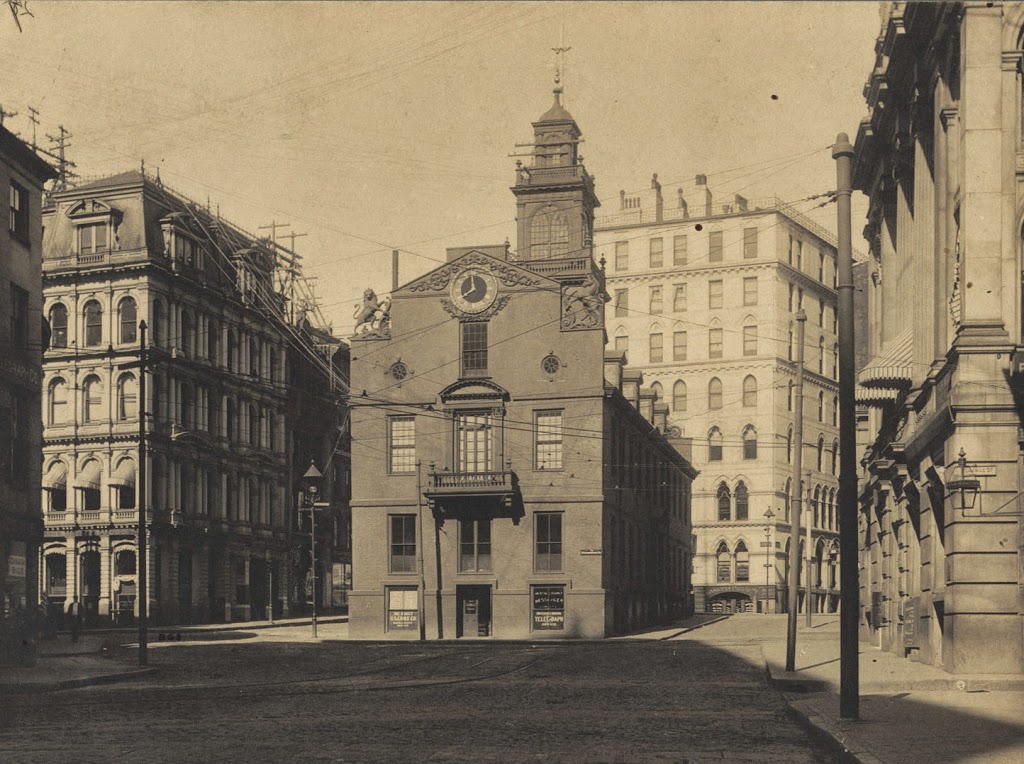 Around 1906, courtesy of the Library of Congress, Detroit Publishing Company Collection.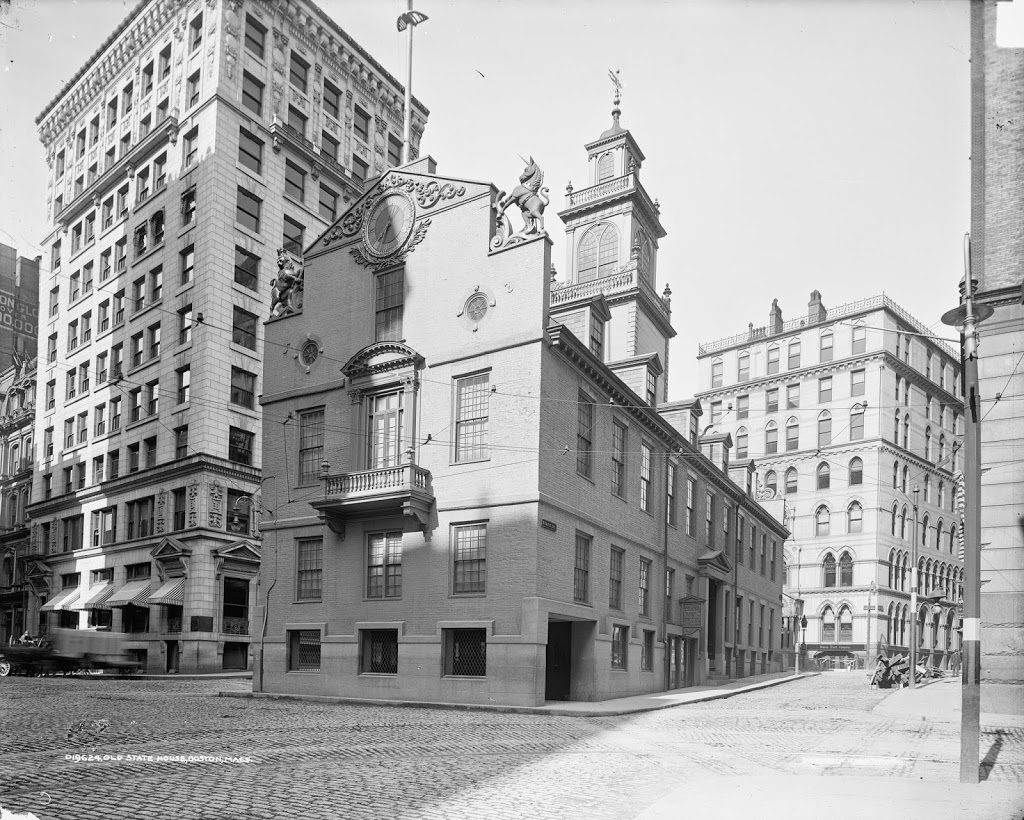 The Old State House in 2021: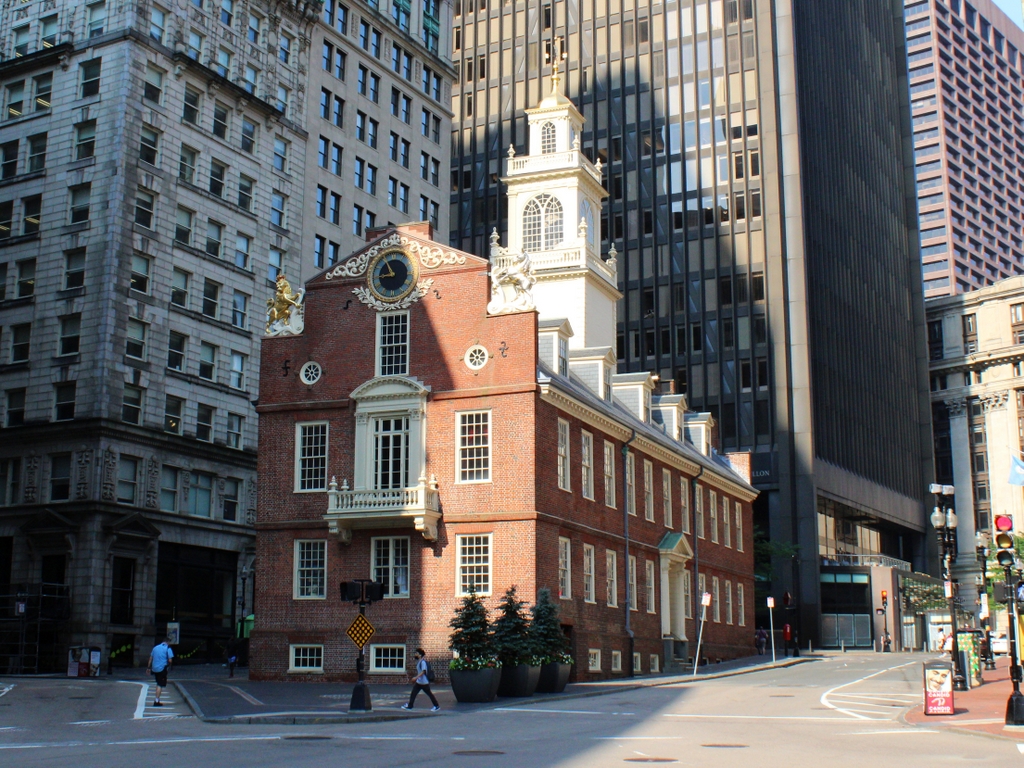 Today, the Old State House is dwarfed by modern skyscrapers, although the building to the left has survived to this day.  The building was the capitol of the colony of Massachusetts, and later the Commonwealth of Massachusetts from the Revolution until 1798, when it was replaced by the current State House.  It was used as Boston's city hall from 1830 to 1841, and was preserved and restored in 1881.  Both before and after its use as a city hall, it was used for commercial offices and shops, as seen in the 1860 photo.
Aside from the Old State House, almost everything else has changed in the past 150+ years; over time, nearly all of the buildings in the historic photos have been demolished to create the Financial District in the heart of Downtown Boston that we know today.
One interesting quirk about the building that appears in the last two photos is the doorway on the right hand side next to the corner.  When the State Street subway station was built in 1904, the entrance was built right into the basement of the Old State House.