King's Chapel in Boston, as seen between 1900 and 1906. Image courtesy of the Library of Congress, Detroit Publishing Company Collection.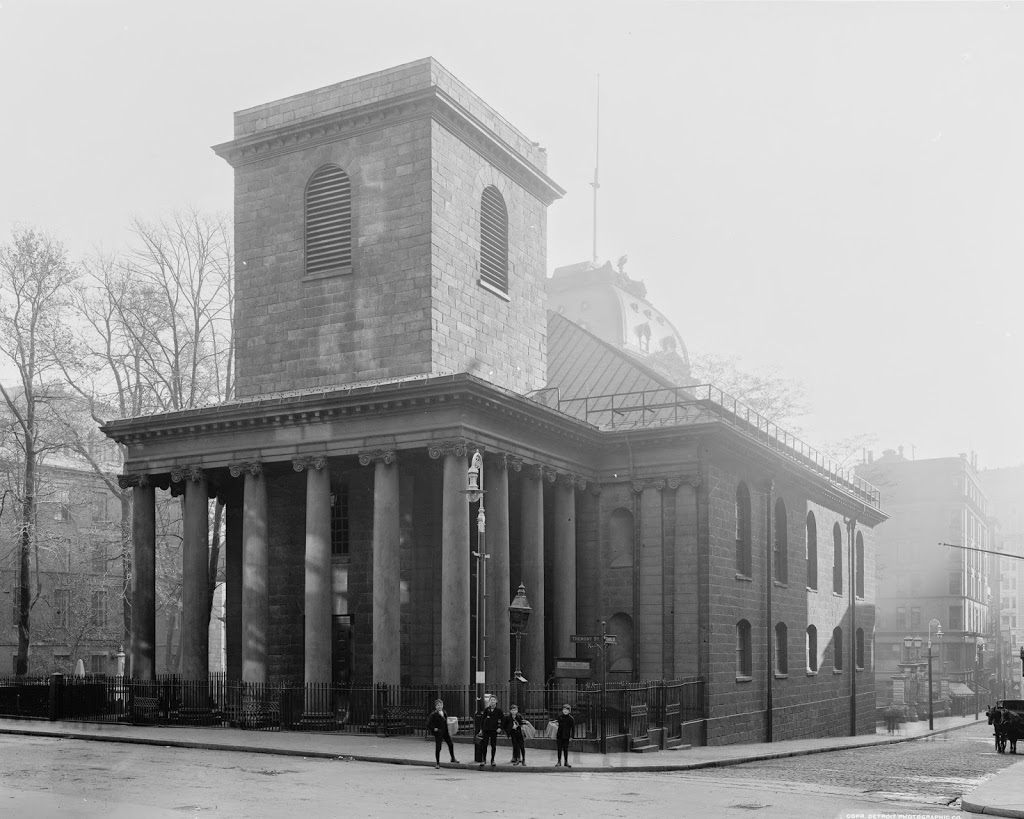 King's Chapel in March 2013: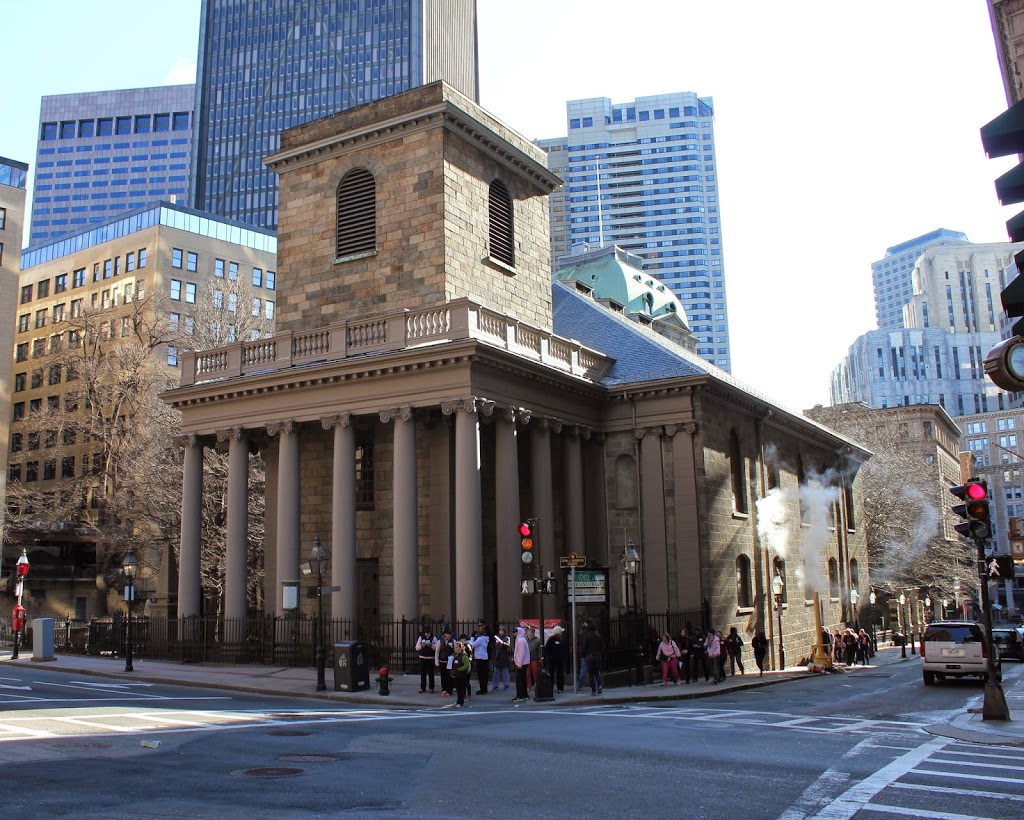 Not much about the church itself has changed, although most of its surroundings have.  The King's Chapel Burying Ground is still to the left, and the top of the old Boston City Hall is visible just above the roof of the church.  The church was built on the site of a previous, wooden church, which had been built in 1688.  When King's Chapel was built in the early 1750s, it was literally built around it, and when it was completed, the 1688 church was dismantled and removed through the windows.