The view looking northwest from the corner of State Street and Dwight Street, between 1900 and 1910. Image courtesy of the Library of Congress, Detroit Publishing Company Collection.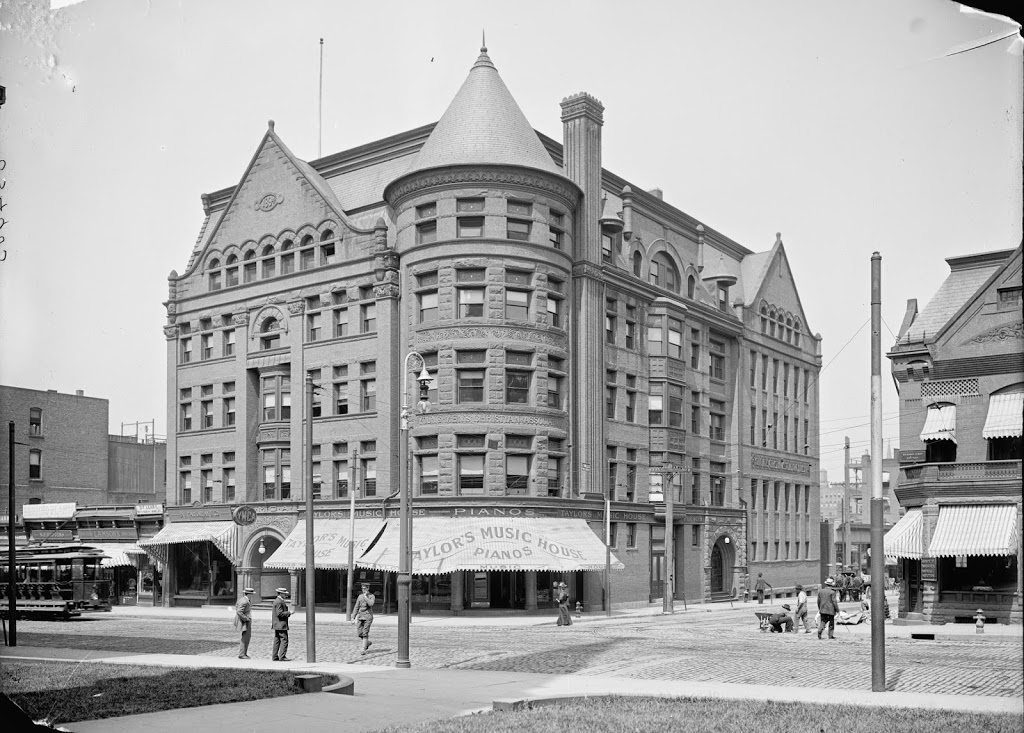 The same street corner in 2015: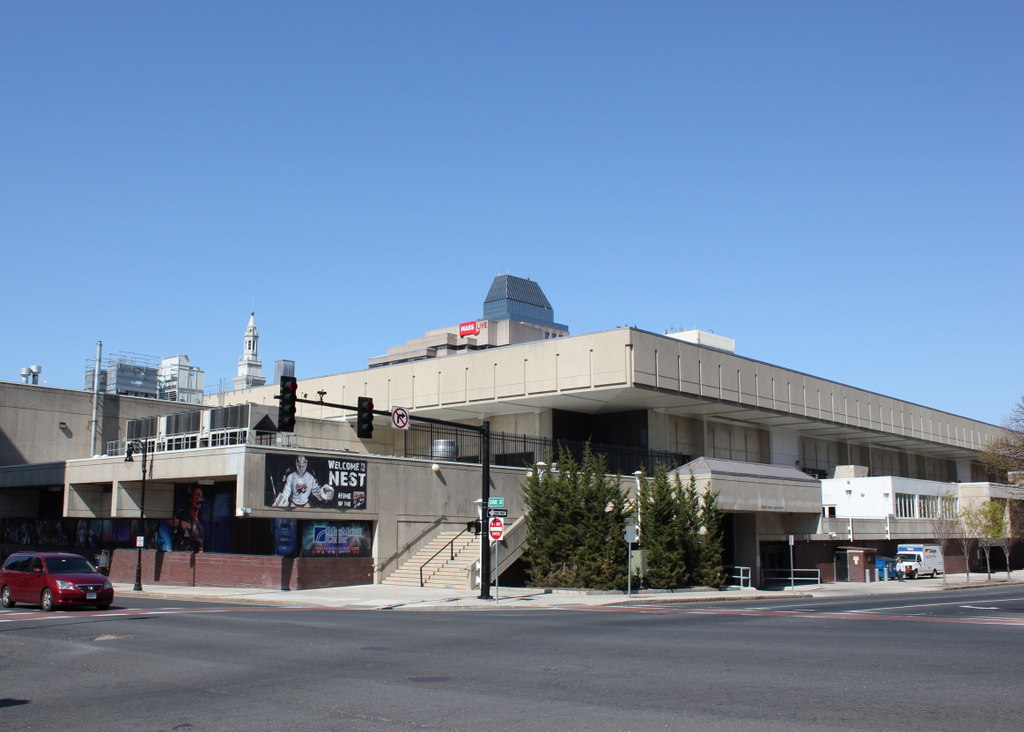 There is absolutely nothing in the first photo that still exists today, so identification of its location eluded me for a while, until I zoomed in to a high-resolution scan of the photo and noticed the "Dwight Street" sign. The building in the first photo was, at the time, the YMCA building in Springfield. It was completed in 1895, and was the home of the YMCA for 20 years, until it moved into a new building on Chestnut Street. The older building then became the Victoria Hotel, and it stood here until 1969, when the hotel closed. It was demolished later in the year, in order to begin construction on the Civic Center. Now named the MassMutual Center, this arena still stands here at the corner of State and Dwight Streets.