The view of St. Michael's Cathedral, around 1908. Image courtesy of the Library of Congress, Detroit Publishing Company Collection.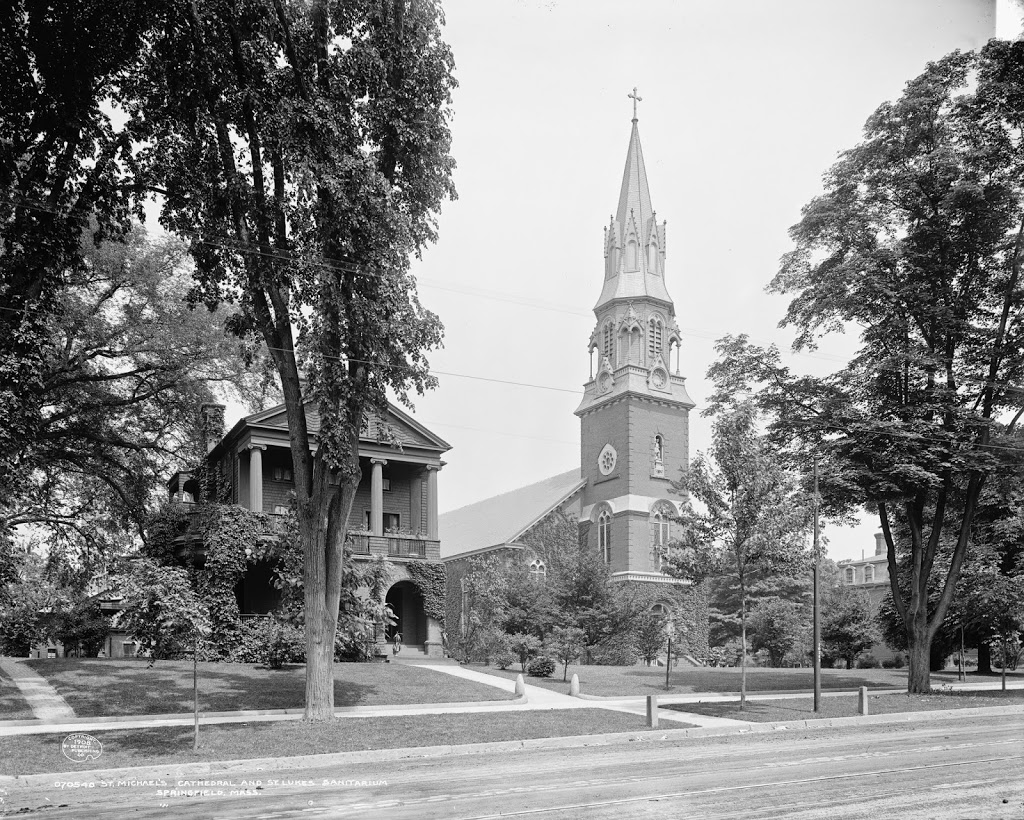 From the same spot in 2013: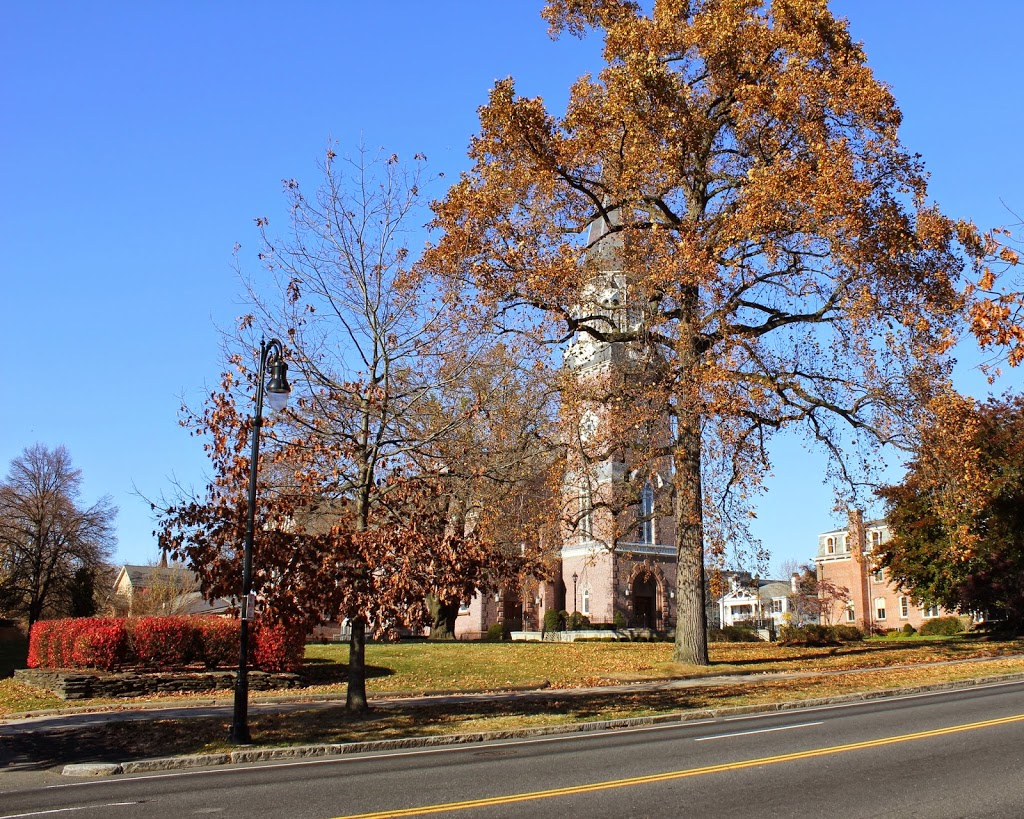 The tree is somewhat blocking it, but St. Michael's Cathedral is still there today, looking as good as it did when it was built in the 1860's.  It was the first Roman Catholic church in Springfield, and it is currently the cathedral for the Roman Catholic Diocese of Springfield in Massachusetts, which covers all four counties in Western Massachusetts.  The 1908 photo shows the church and the rectory, both of which still exist, but it also shows St. Luke's Sanitarium, to the left of the church, which no longer exists.  Note, however, the break in the curb along the sidewalk that once led to the building.
On an arborist note, the short but wide tree on the far right of the 2013 photo appears to be the same one in the 1908 photo.  In addition, this may be pure conjecture, but the tree that now all but obscures the church from this angle appears to be visible in the 1908 photo.  There is a young sapling that is barely noticeable in the photo, and it appears to be in the same location as the present-day tree.  The current tree looks like it could be around 100 years old – could it be the same tree?