Classical High School in Springfield, around 1905. Image courtesy of the Library of Congress, Detroit Publishing Company Collection.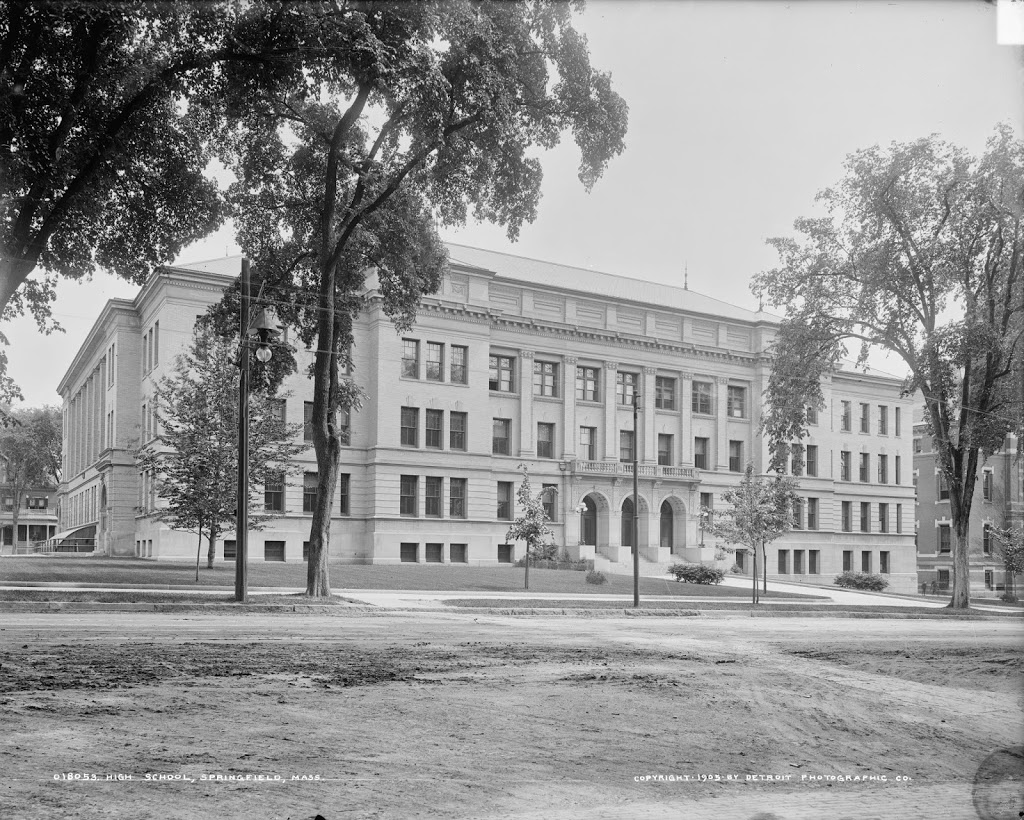 The building in 2019: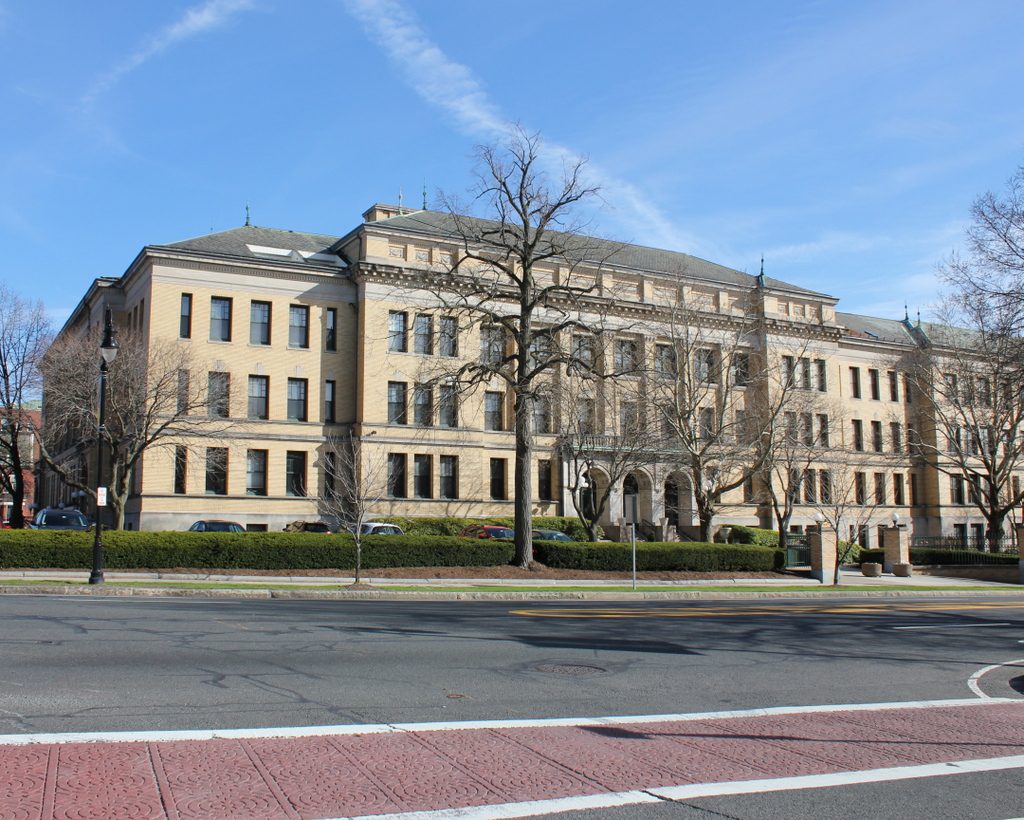 Originally built as Central High School in 1898, it became Classical High School in the 1930's, and closed in 1986 when the present Central High School was built on Roosevelt Ave. It has since been converted into condominiums, and is remarkably well-preserved from its days as a school.  The building was built on the site of the former Hampden County Jail, which had been in this location from 1814 until 1887.
Visible on the far right of the 1905 photo is the old Springfield High School, which was built in 1874.  After the construction of this building, the old high school was used as State Street Grammar School until 1922, when Central/Classical High School was expanded to include a junior high school wing, which necessitated the demolition of the old structure.
Probably the school's most famous alumnus was 1921 graduate Theodor Geisel, who was better known by his pen name, Dr. Seuss.  In addition, on a personal note, my grandfather was a 1937 graduate from the school, shortly after it became Classical High.