State Street in Springfield, looking toward St. Michael's Cathedral around 1882. Photo from Springfield Illustrated (1882).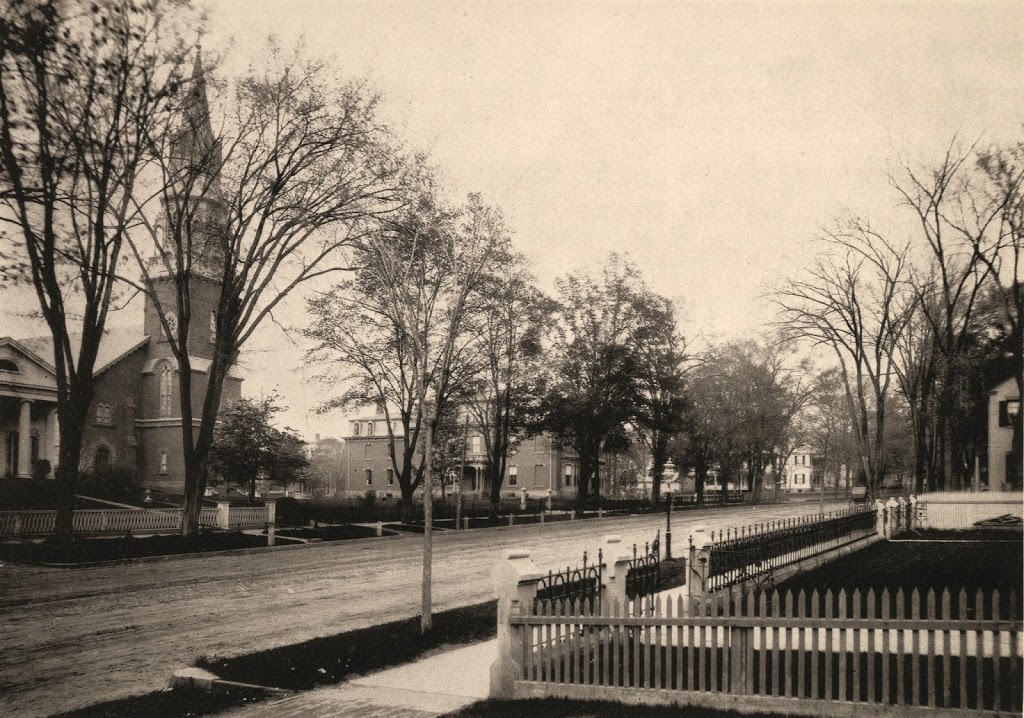 State Street in 2014: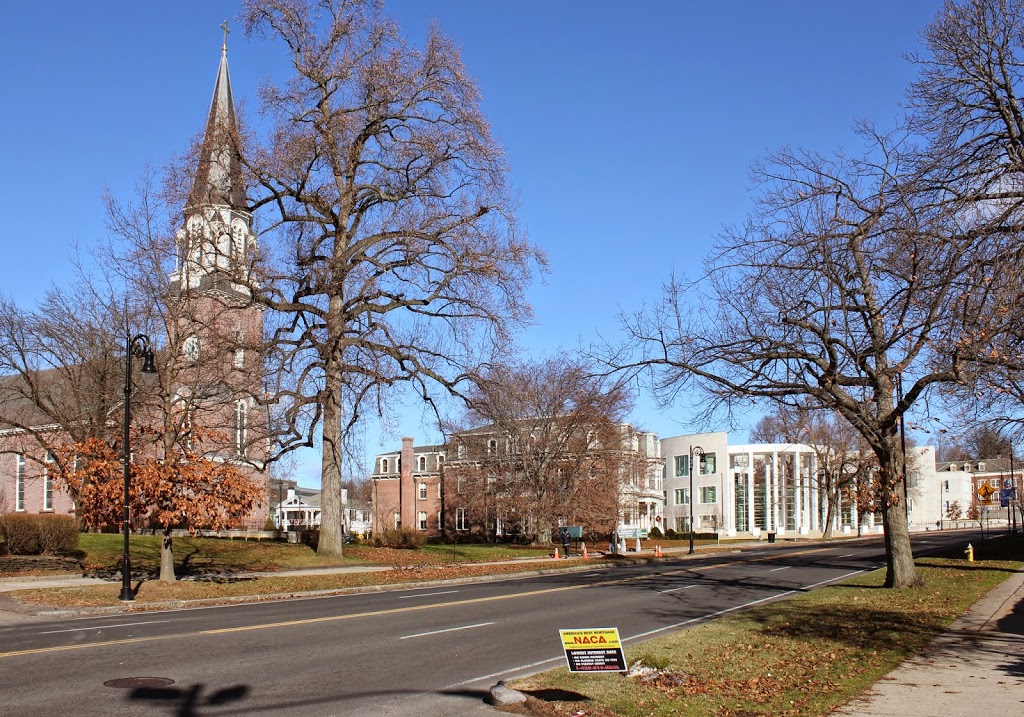 This view is similar to the scene in this post, but here we see a little more along the north side of State Street.  Several buildings are still there, including the 1860s St. Michael's Cathedral and the rectory next to it.  Further up State Street in the 1882 scene, the Alexander House is visible in the distance.  This historic house was moved in 2003 to make way for the construction of the new federal courthouse, although it is still visible in the 2014 photo, in the distance between the church and the rectory.