The building that once stood at the corner of Dwight and Sanford Streets. Photo from Springfield Present and Prospective (1905).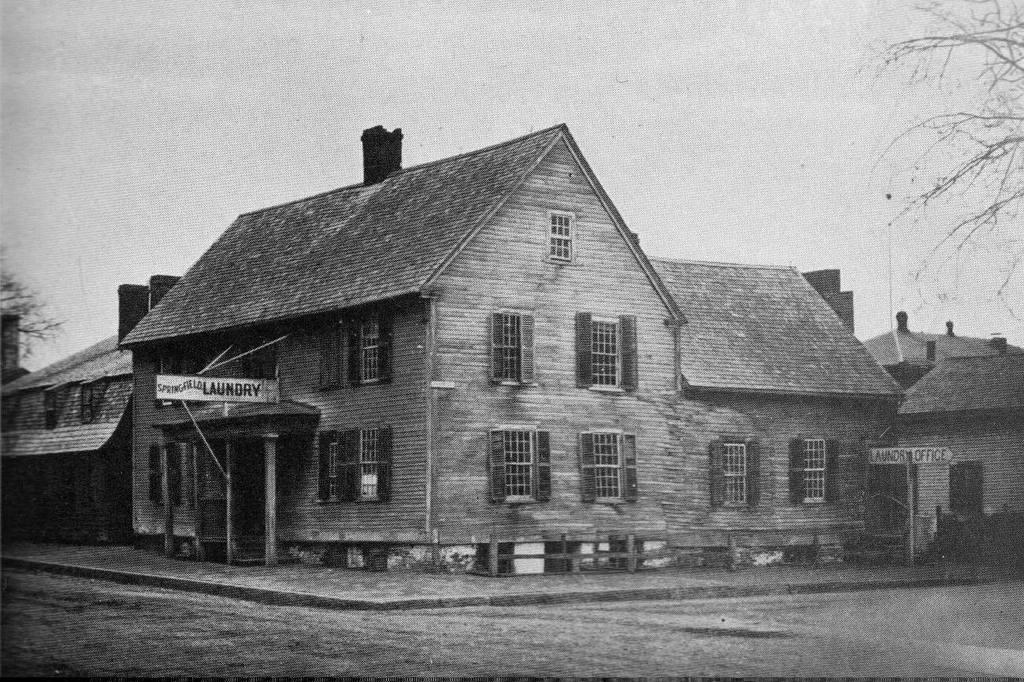 The location in 2014: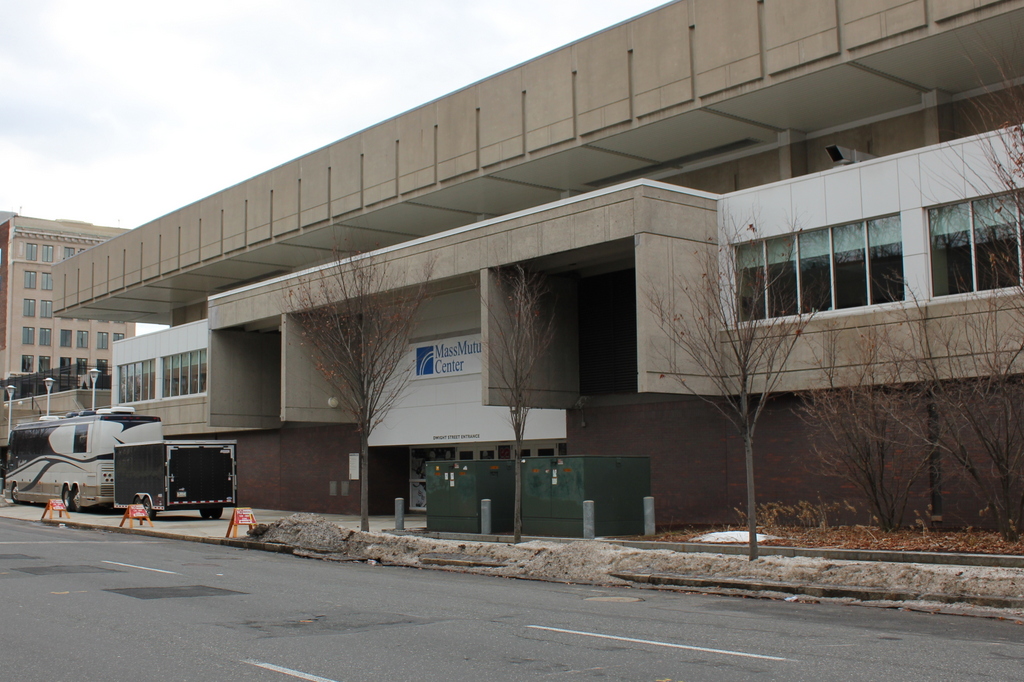 As seen in today's photo, the buildings in the first photo don't exist anymore, and in fact neither does the street on the right, Sanford Street. The first photo shows two different 17th century houses: the old Nathaniel Ely Tavern in the foreground, built in 1660, and the Margaret Bliss House just beyond it, built around 1695. Obviously both buildings are long gone. I don't know when they were demolished, but it is safe to say they were gone before the MassMutual Center was built in the 1970's.