The northeast corner of Main and State in Springfield, sometime in the 19th century.  Photo from Picturesque Hampden (1892).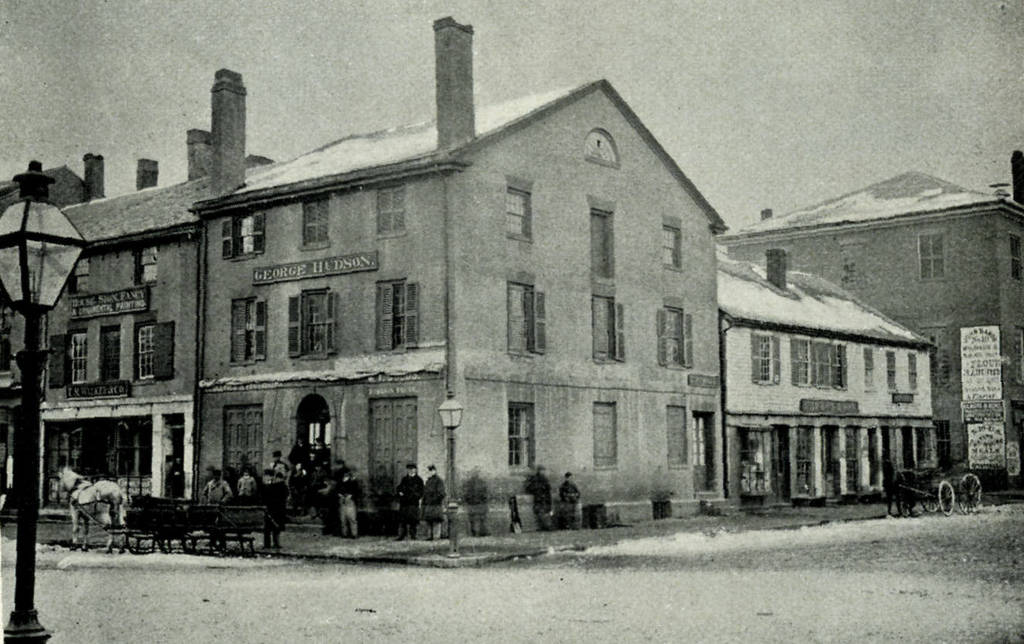 The same location, around 1892. Photo from Picturesque Hampden (1892).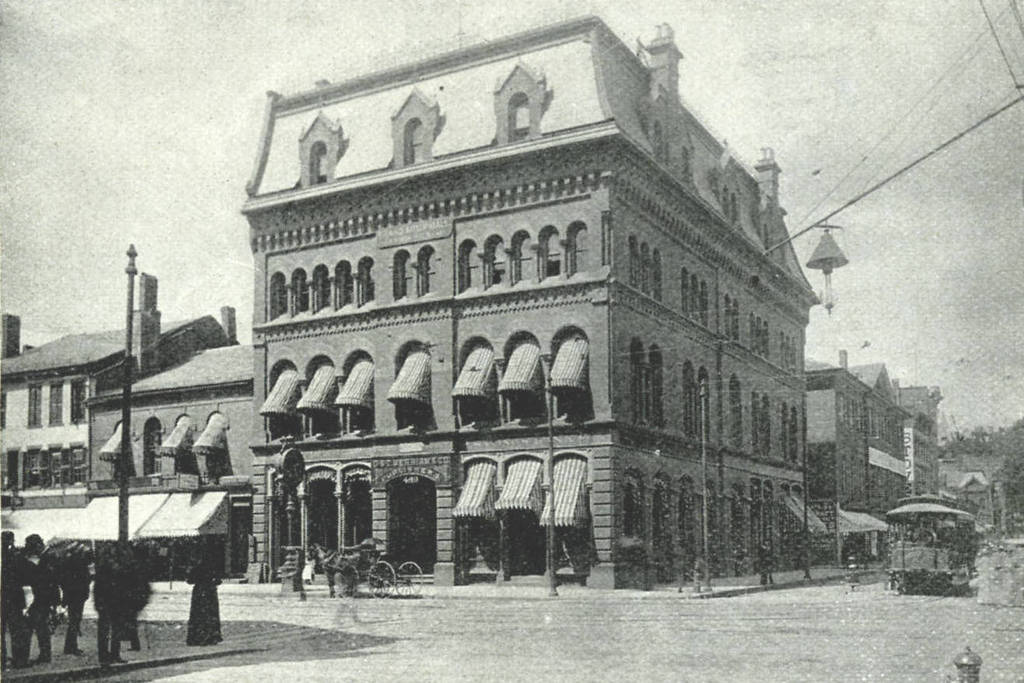 The corner in 2014: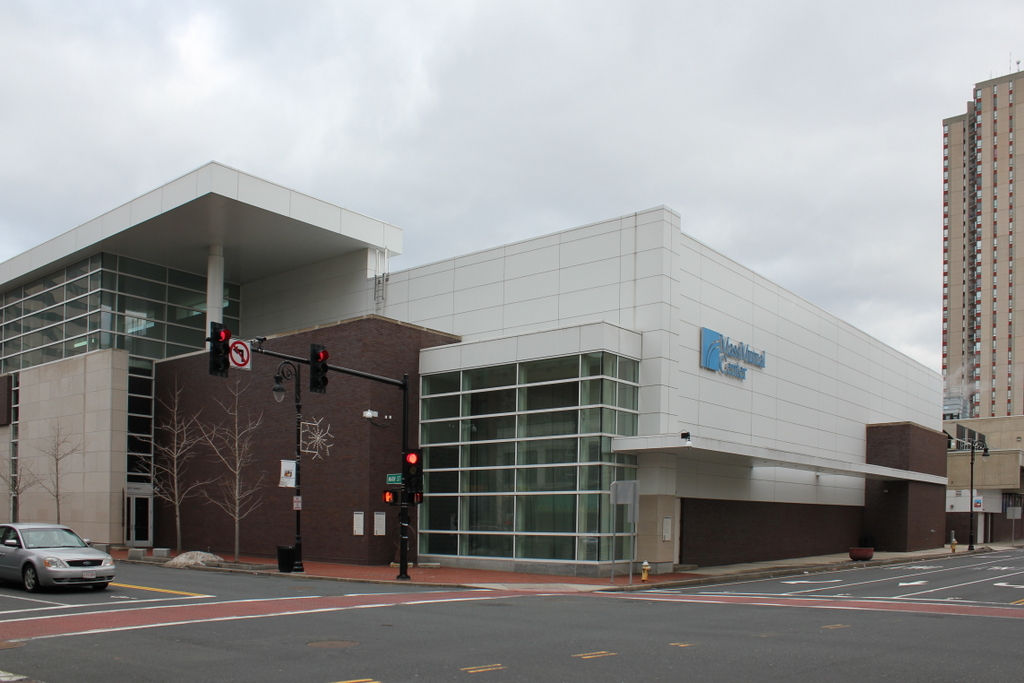 Many of these Springfield street scenes follow a predictable pattern over the past 150 years or so – first, a pre-Civil War Federal style commercial block, followed by a larger, more ornate building in the latter part of the 19th century, and finally some sort of modern, 20th century structure.  In this case, we clearly see all three generations of commercial development at the corner of Main and State, culminating with the MassMutual Center of the 1970s.  Of particular interest is the building in the second photo – above the entrance is a sign that reads "G. & C. Merriam & Co Publishers," the publishers of the Merriam-Webster Dictionary. Today, the company is still headquartered in Springfield, just up the hill on Federal Street.  See this post and this post for a few other angles of the neighborhood that is now the MassMutual Center.