The view from the Bunker Hill Monument, sometime between the 1860s and 1880s. Photo courtesy of New York Public Library.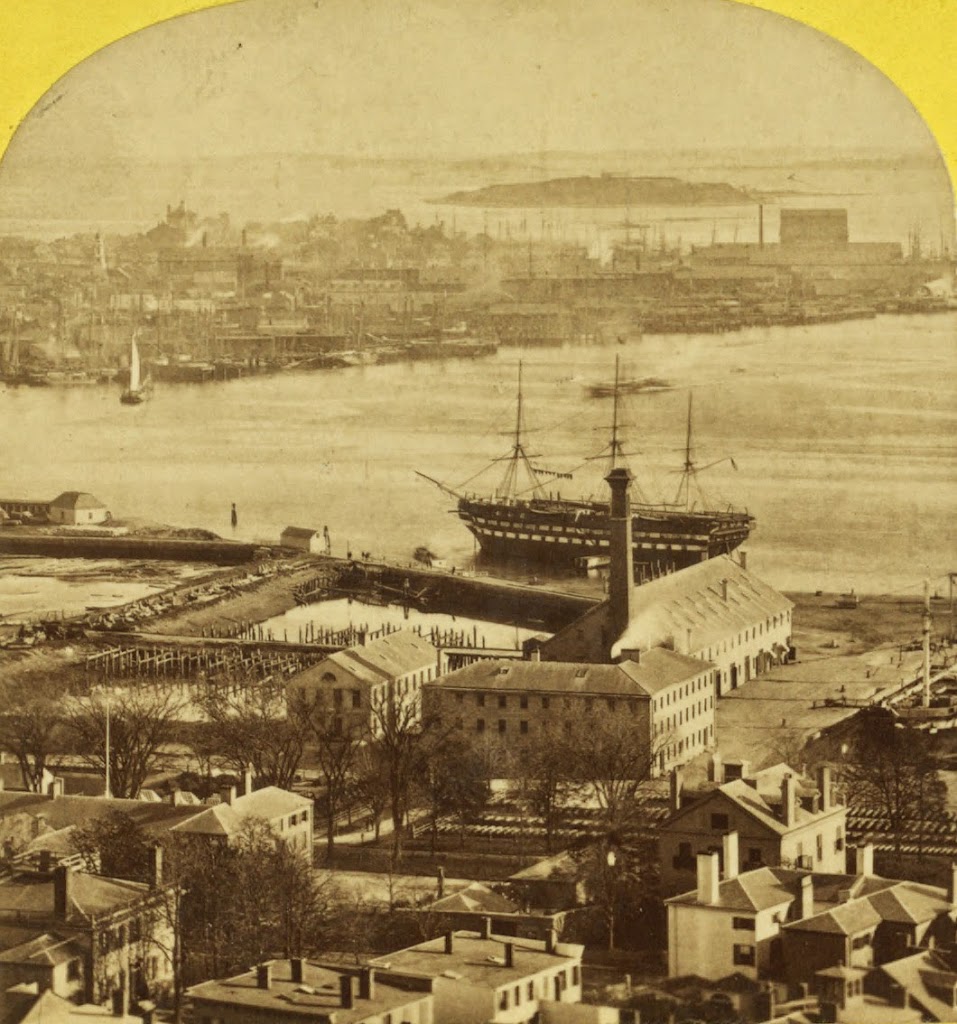 The view in 2010: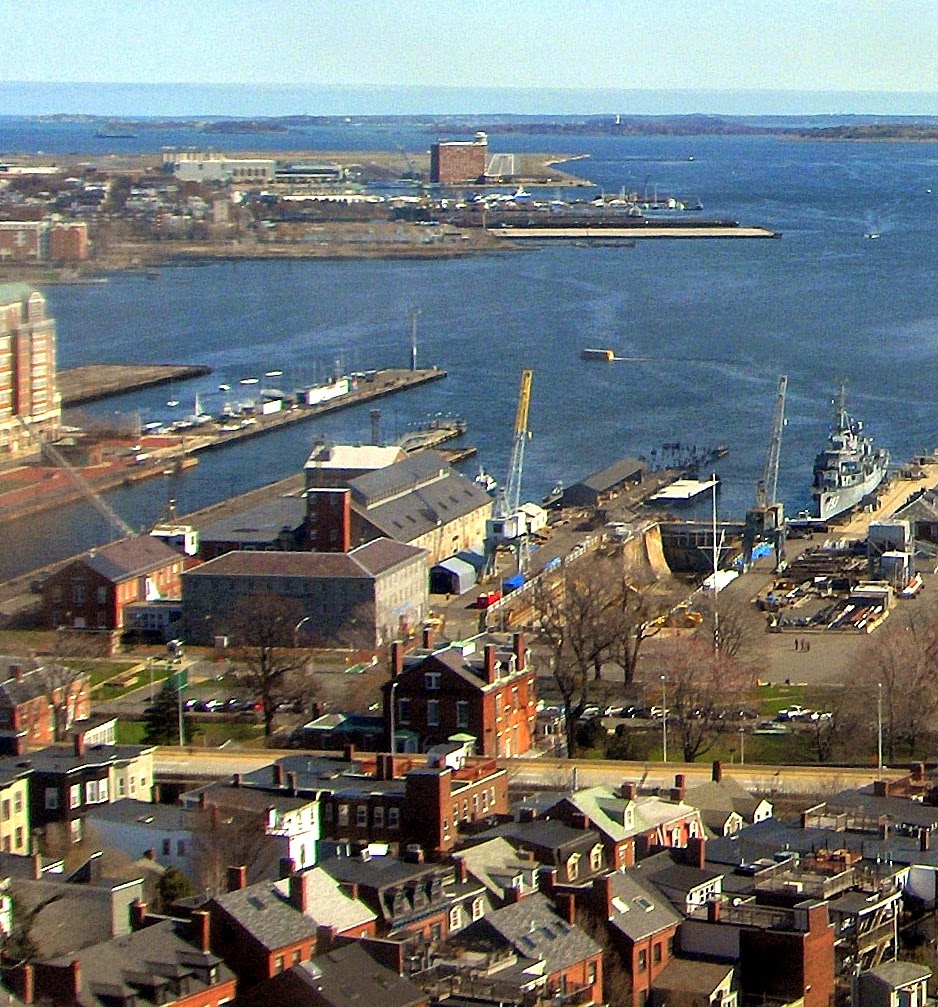 This view is zoomed in on the Boston Navy Yard, and some of the buildings are easily identifiable in both – in fact, all four of the visible shipyard buildings in the 2010 photo are also in the first photo.  Further away, in East Boston, much of the land in the 2010 is new – the harbor was filled in to create Logan International Airport. One of the runways is barely visible in the upper center.
In the navy yard, the ship visible on the far right of the 2010 photo is the World War II-era destroyer USS Cassin Young.  It contrasts sharply to the wooden sailing ship in the first photo, which I believe is the USS Ohio, a ship of the line built in 1820.  By the time this photo was taken, she was being used as a receiving ship.  The Ohio was in Boston from 1850 until 1883, when she was sold and burned for scrap metal.