The steamer Dorothy Bradford leaving Boston, with the Custom House Tower in the background, in the late 1920s. Photo courtesy of Boston Public Library, Leslie Jones Collection.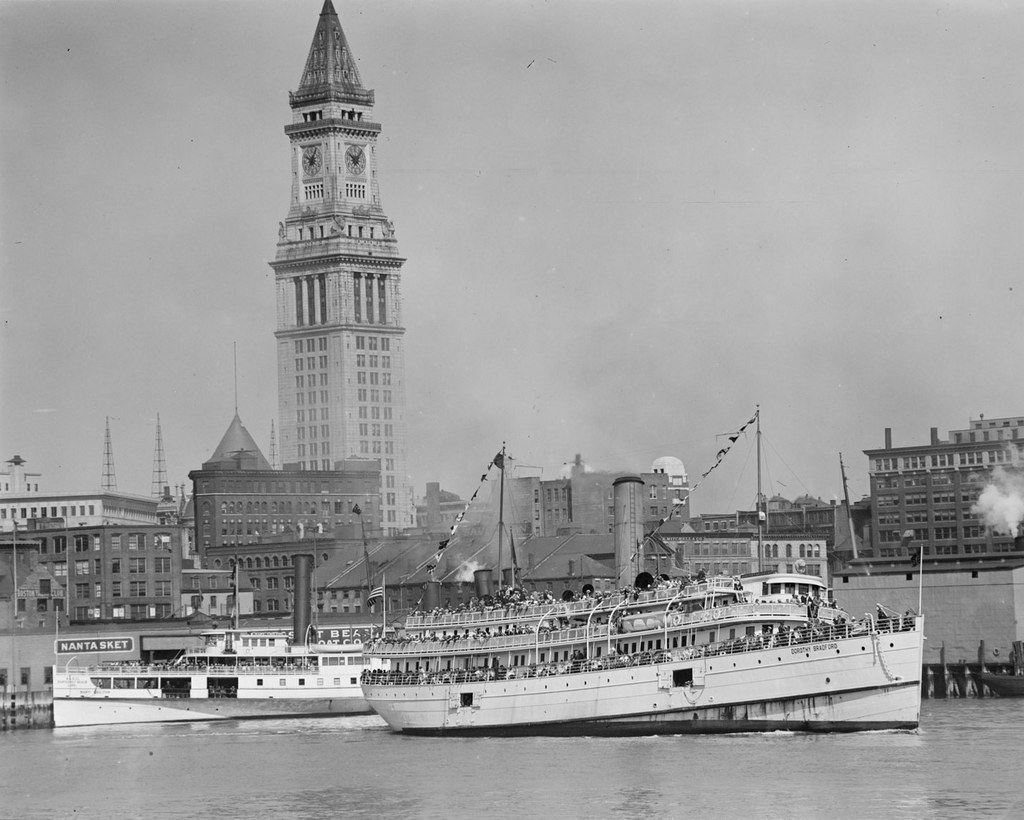 The scene in 2013: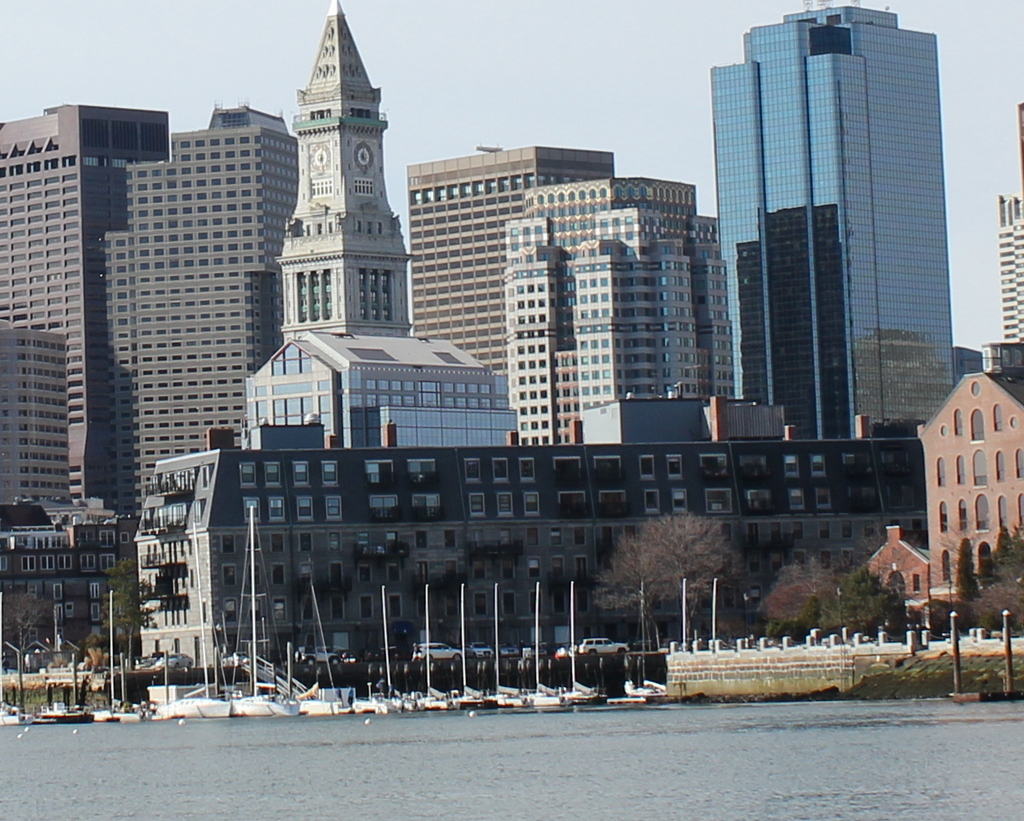 The SS Dorothy Bradford was built in 1889 for the Cape Cod Steamship Company, and brought passengers to and from Provincetown on Cape Cod.  The company shut down in 1937, and the Dorothy Bradford was sold for scrap.
The Boston Public Library estimates the date of this photo as 1930, but it had to have been earlier than that, because the steamer behind the Dorothy Bradford, the SS Mary Chilton, burned in a fire along with almost the entire rest of its company's fleet in a fire in November 1929.