The view looking east on State Street from the corner of State & Walnut, between 1900 and 1910. Image courtesy of the Library of Congress, Detroit Publishing Company Collection.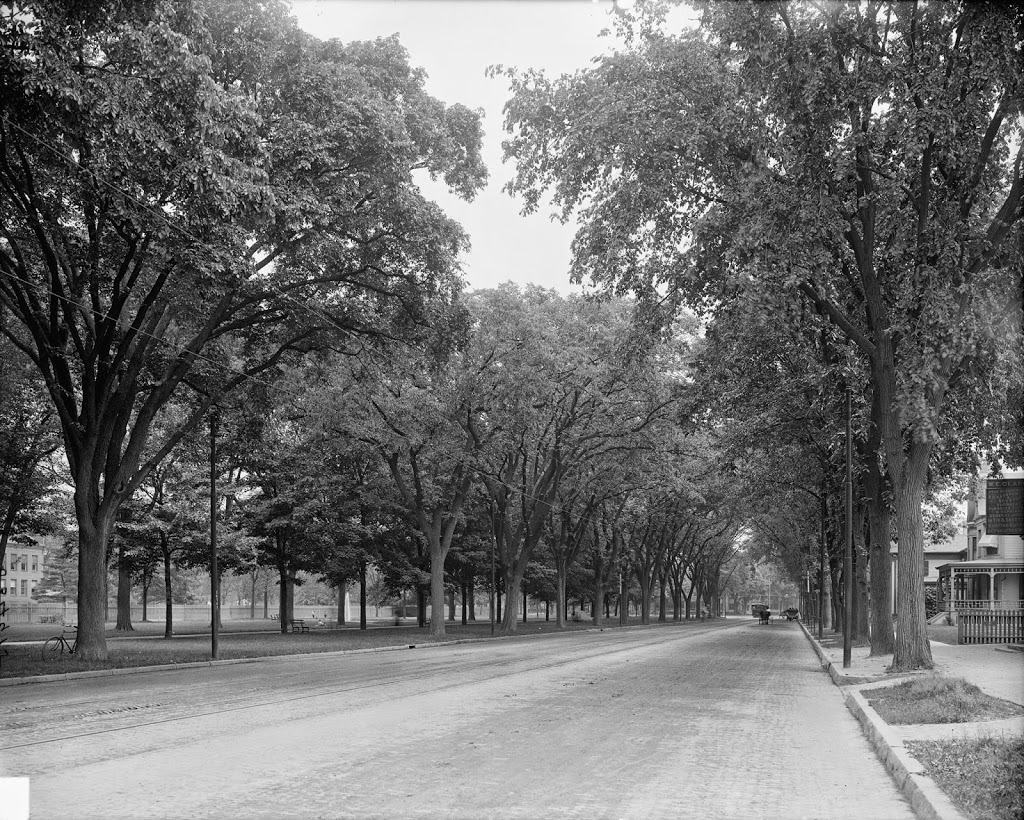 The same view in 2014: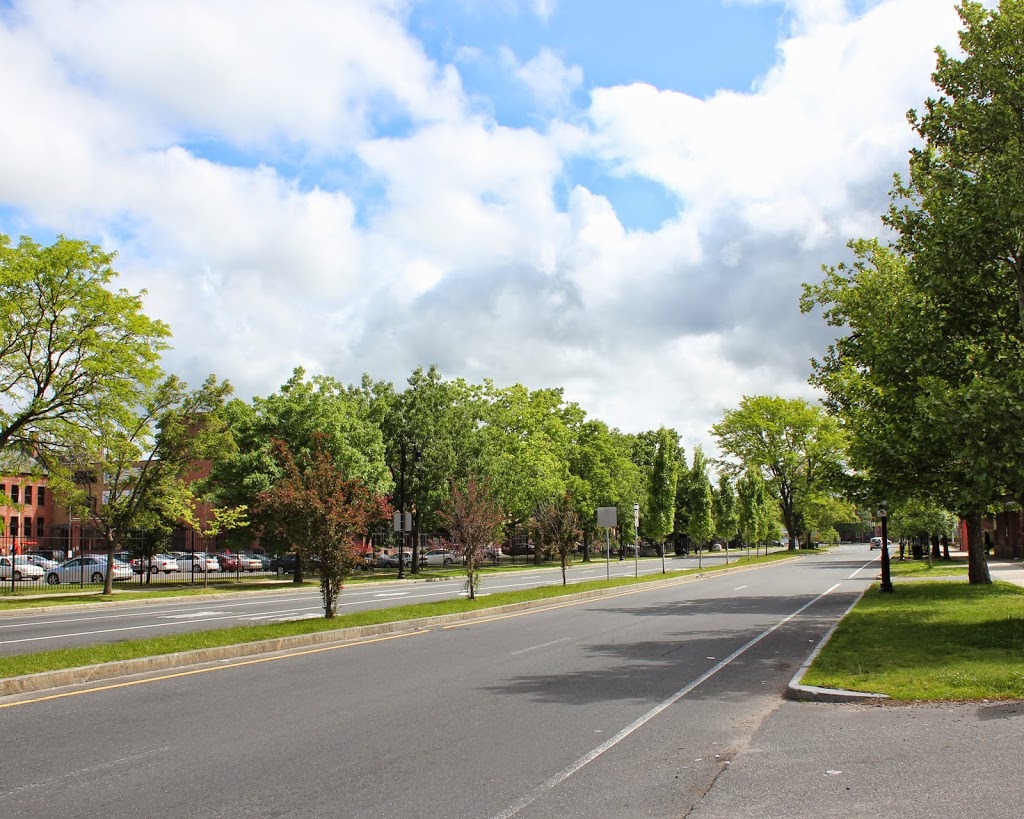 This was once a common scene in the towns and cities of New England: streets lined with stately elms that formed almost a tunnel over the road with their branches.  However, within a few decades of the first photo being taken, most of the large elms in the northeast, and eventually the entire country, were wiped out by Dutch Elm Disease.  Today, flora aside, a trip down State Street is very different from a century ago; instead of single-family homes, the road is fronted primarily by apartment buildings and commercial developments, although the buildings on the far left that once made up part of the Springfield Armory are still there.