The east face of Faneuil Hall, with Quincy Market to the right, taken in 1875.  Photo courtesy of Boston Public Library.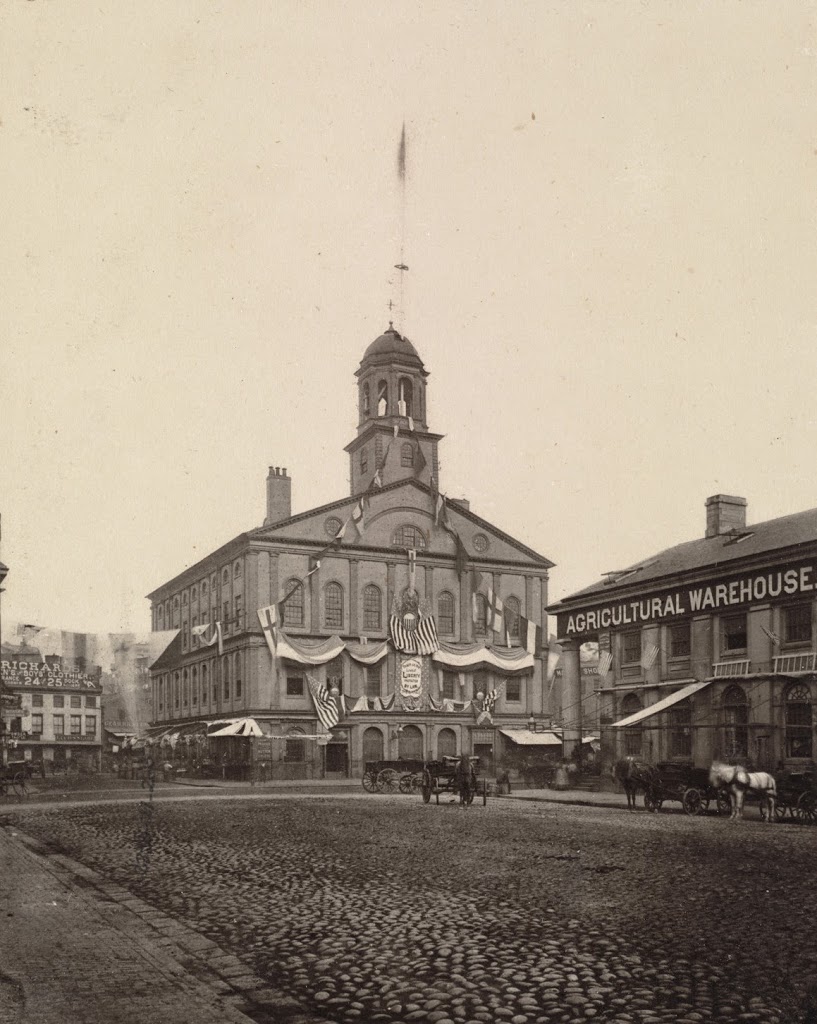 The same view in 2014: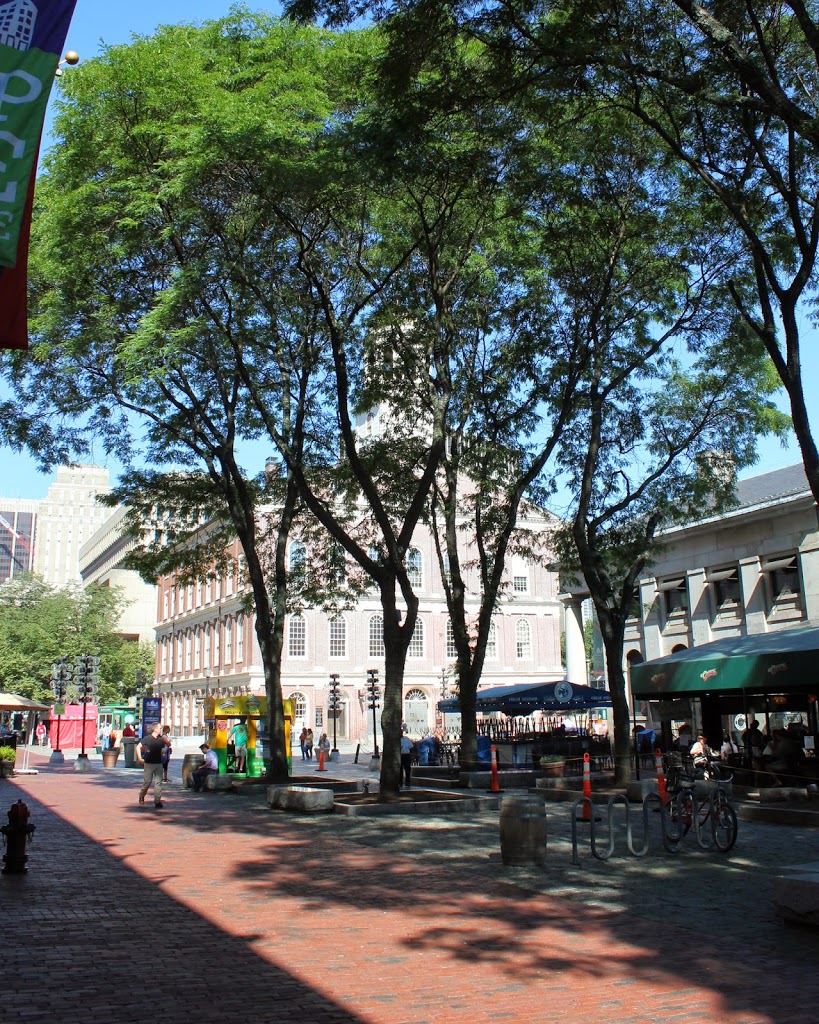 Compare with the photos in this post, wheich show Faneuil Hall a little closer and about 20 years after his 1875 photo was taken.  Faneuil Hall and Quincy Market are still there, having been built in 1742 and 825, respectively.  However, the scene is very different in the background.  Boston's massive City Hall building is just beyond and to the left of Faneuil Hall, with other modern skyscrapers behind it.  This was once the Scollay Square neighborhood of Boston, which was completely demolished in the 1960s to build City Hall and the surrounding buildings, with the neighborhood being renamed Government Center.