The view looking up State Street from Chatham Street, in 1875. Photo courtesy of Boston Public Library.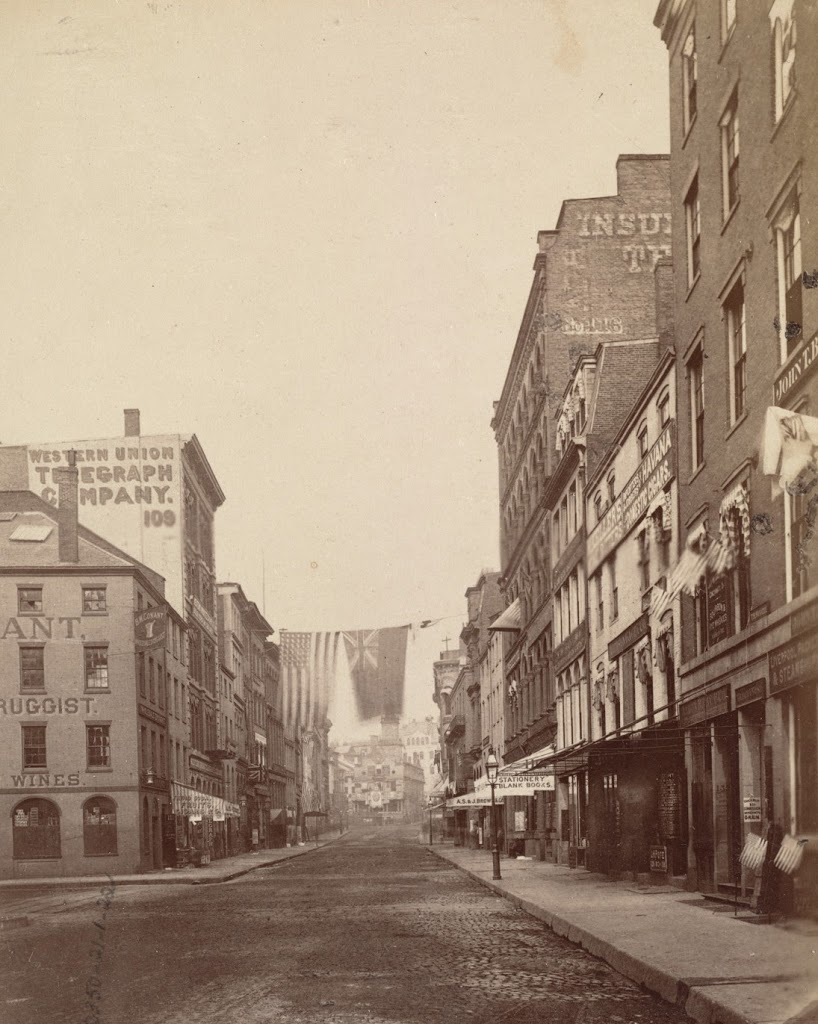 The same view, around 1905. Photo courtesy of Library of Congress, Detroit Publishing Company Collection.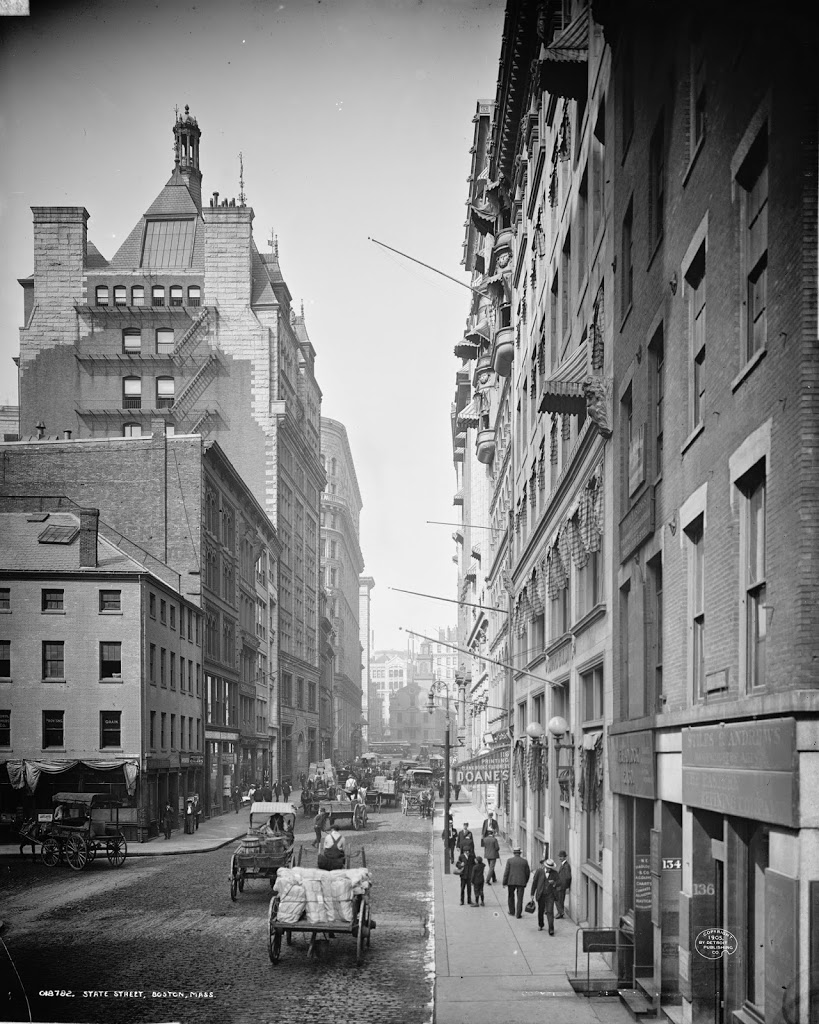 State Street in 2014: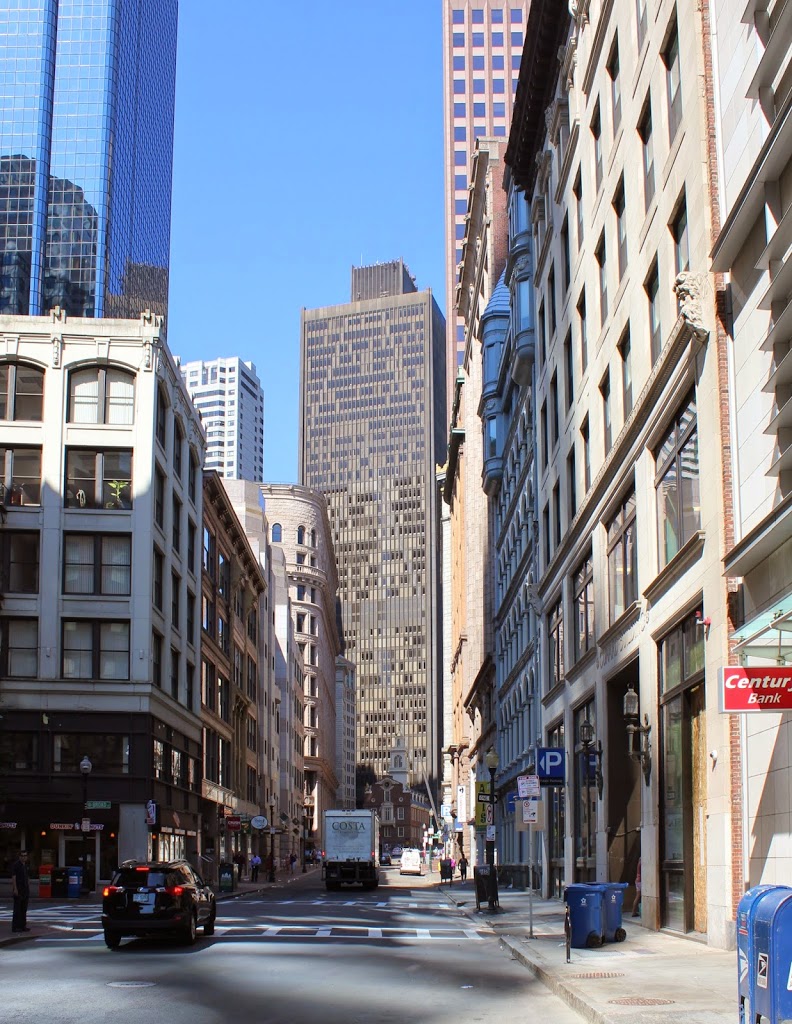 These three views show the progression of high-rise buildings in Boston's Financial District, with the 1875 photo showing mostly 4-5 story brick buildings, followed by taller buildings in the turn-of-the-century photo, and finally the modern steel and glass skyscrapers in the 2014 photo.  One constant in all of the photos, though, is the Old State House, which predates even the first photo by over 150 years (consider that – in the 1875 photo, the building was closer in time to the present day than to the year it was built).  It's remarkable to be able to see it in all three photos, though, because the views clearly show the colonial-era building steadily becoming dwarfed by its surroundings.
Another building (possibly the only other one) visible in all three photos is the Western Union Telegraph Company building (the one with the company's name painted on the side in the photo).  It was brand-new in the 1875 photo, having been built approximately a year earlier, and it stood out among its neighbors.  Today, it's still there, although extensively modified and barely noticeable, and is probably the shortest building on either side of State Street in this view.