The Park Street station, around the time that it opened in 1897. Photo courtesy of Boston Public Library.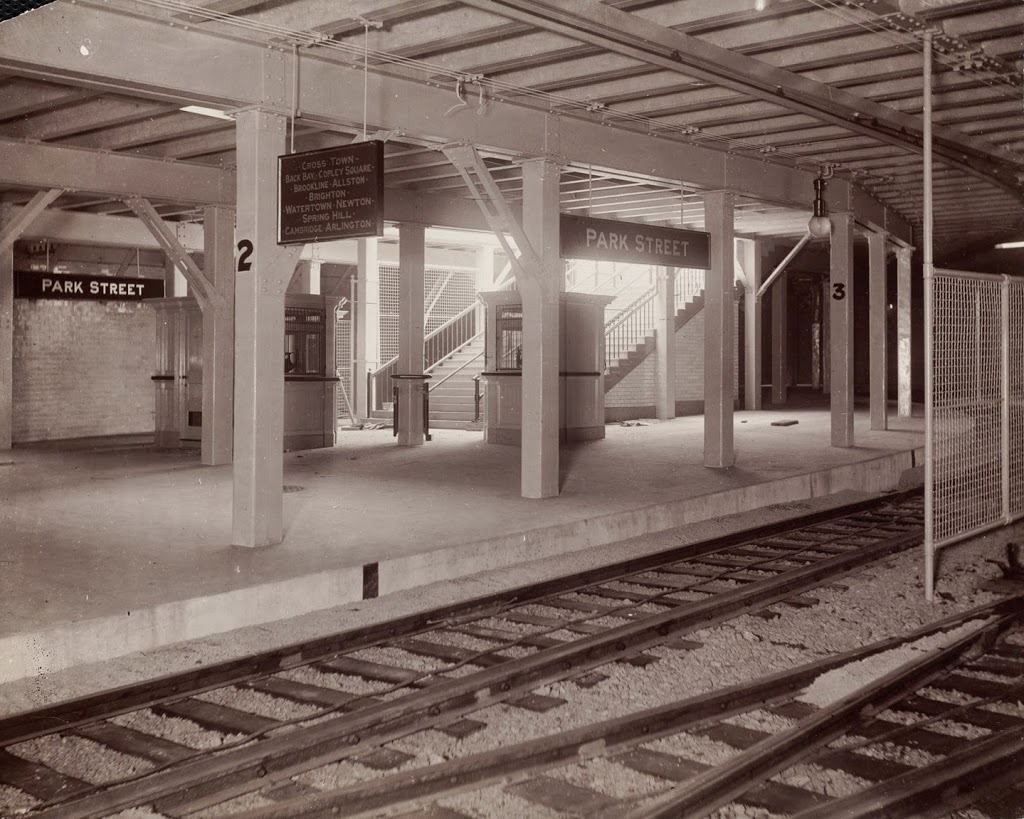 The same view in 2014: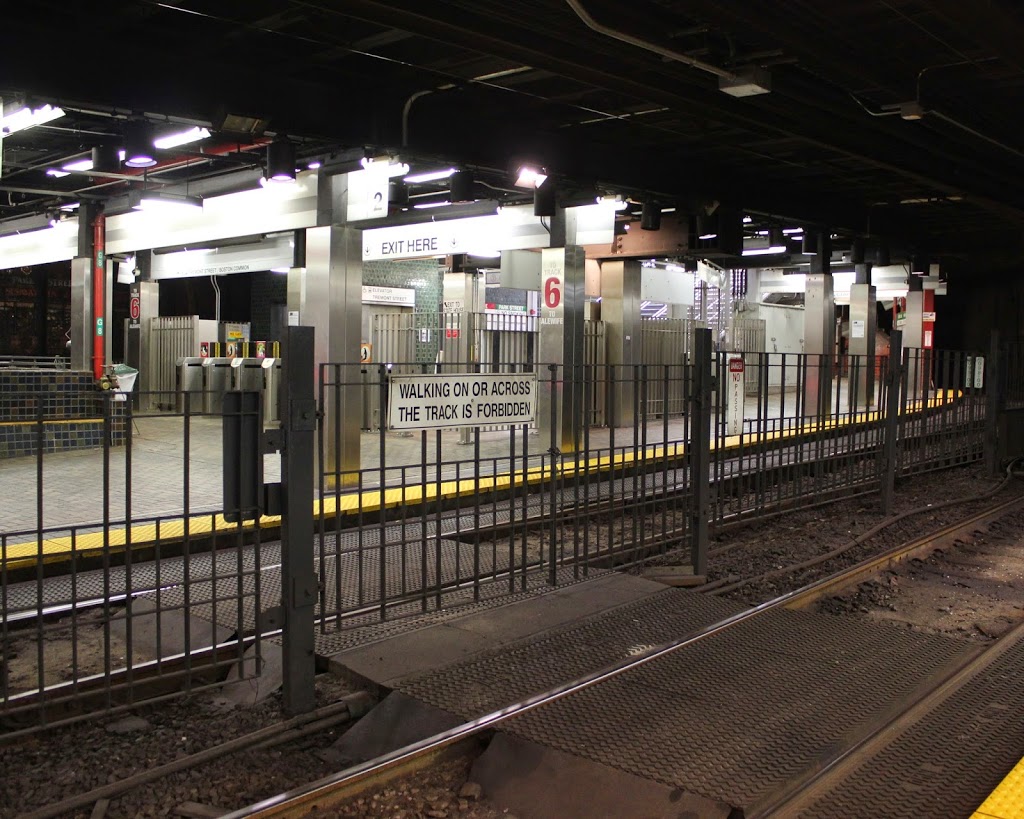 Although New York has by far the busiest subway system in the country, Boston's actually came first.  The idea was to relieve congestion on Boston's surface streets by putting trolleys underground.  Known as the Tremont Street Subway, trolleys entered the tunnel in two separate locations, at the corner of Arlington and Boylston Streets and at the corner of Tremont and Pleasant Streets.  The two lines converged at Boylston Station, and then continued up to Park Street.
Boylston and Park Street were the first two stations to be opened, on September 1, 1897, and consequently they are the oldest subway stations in North America.  The following year, the tunnel was extended to North Station.
Today, much of the original tunnel is still used by the MBTA Green Line, which still runs light rail trolleys, as opposed to the heavy rapid transit trains that Boston's other subway lines operate.  The branch to Pleasant Street is closed south of Boylston, and the tunnel and stations north of Government Center (originally Scollay Square) have been substantially changed.
As far as the Park Street station, the overall platform configuration remains mostly the same as it was 117 years ago.  However, there have been a number of changes to the station, with probably the most significant one being the addition of the lower level in 1912 for the Red Line, as it is now known.  One of the stairways to the Red Line platforms is visible on the far left of the 2014 photo.  Today, it is one of the main hubs on the Green Line, and is the main transfer point between the Green and Red Lines.
As a side note, both photos were taken from the inbound platform. The station's layout is unusual in that both platforms have tracks on both sides; these photos face across the two center tracks toward the outbound platform and the stairs leading up to Boston Common.