The USS Constitution at the Charlestown Navy Yard in Boston, sometime between 1897 and 1906. Image courtesy of Boston Public Library.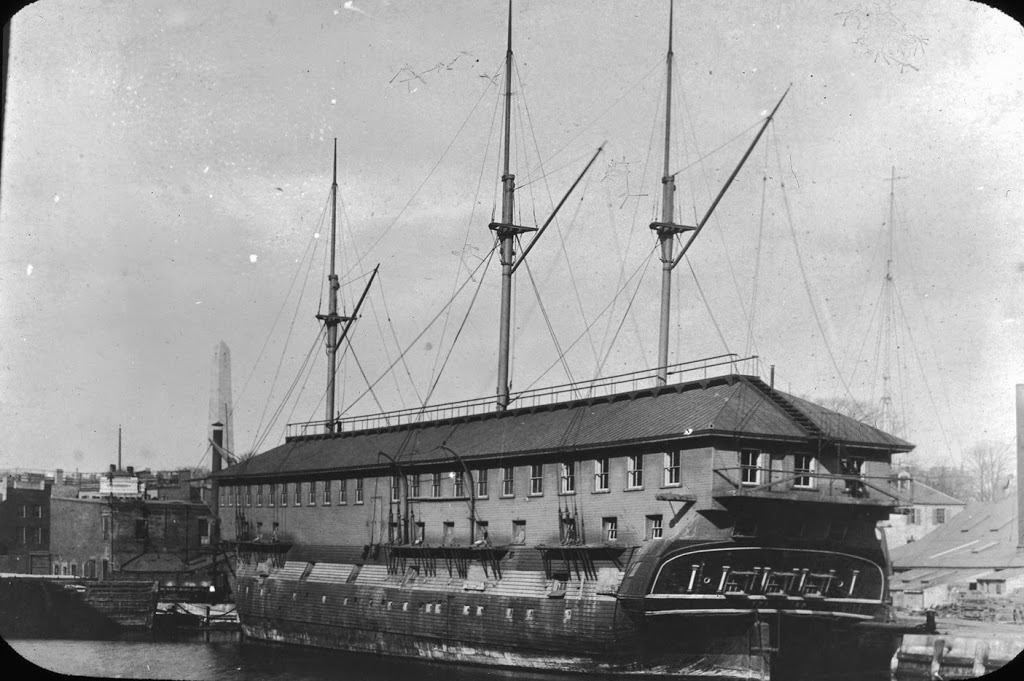 A similar view in 2014: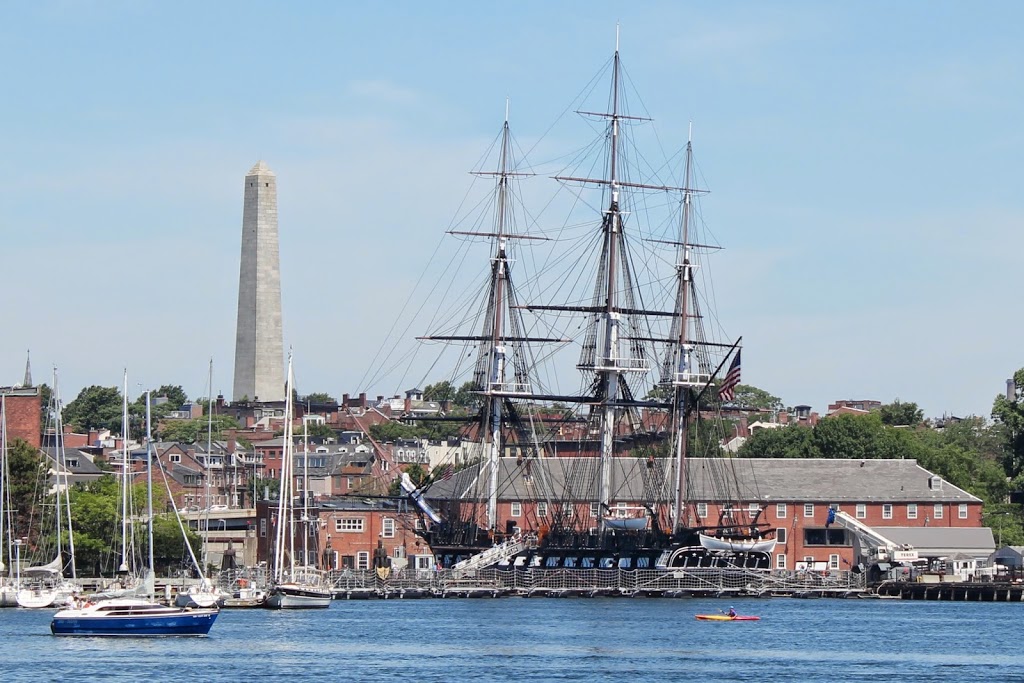 The USS Constitution is the oldest commissioned ship in the United States Navy, having been launched in 1797 as one of the original six frigates authorized by Congress.  She is also the oldest commissioned warship afloat in the world, the adjective "afloat" being necessary because of HMS Victory, which was commissioned in the Royal Navy in 1778 and remains so today, although she has been in drydock since the 1920s.
The Constitution played an important role in the early years of the US Navy, particularly in 1812, when she earned the nickname "Old Ironsides" after cannonballs bounced off the strong live oak timbers, giving the impression that she had an iron hull.  She served both in a combat role and also later on as a training ship, although by 1881 was no longer fit for active duty.
It was at this point that the large structure seen in the first photo was built across the top of the ship, and the Constitution was used as a receiving ship to house new naval recruits.  However, the ship was deteriorating, and in 1897 she was brought to Boston, where the future of the then-100 year old ship was in serious doubt.  Some proposed turning the ship into a museum ship, while the Secretary of the Navy suggested sinking her as a target ship.  Eventually, in 1906, the ship was restored and the large structure on top was removed.
Today, the Constitution is still in Boston, and although the navy yard is now a national park, the ship still has an active US Navy crew, who give tours to visitors.  Many of the surroundings are the same; the Bunker Hill Monument is still a prominent landmark, surrounded by Charlestown's low-rise development, and many of the buildings in the navy yard are still there, including the one that is barely visible behind and to the right of the ship in the first photo; this building is the one that is directly behind the Constitution in the 2014 photo.