Another view of the Park Street station on the Tremont Street Subway, taken on July 31, 1897. Image courtesy of the City of Boston Archives.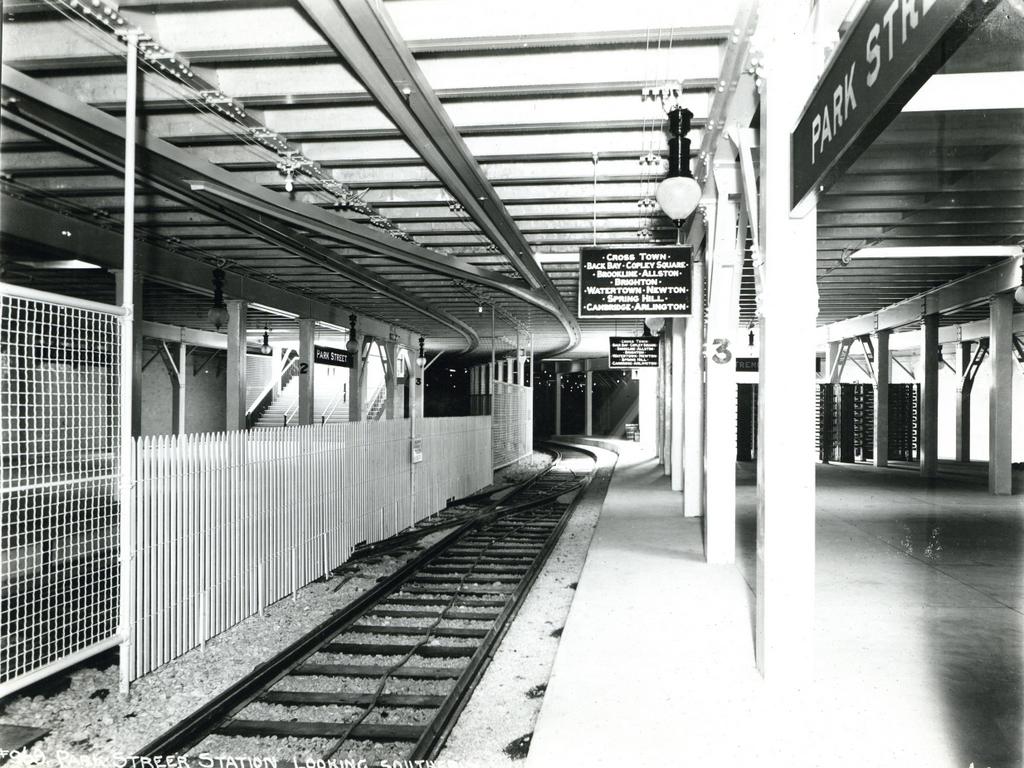 The station in 2015: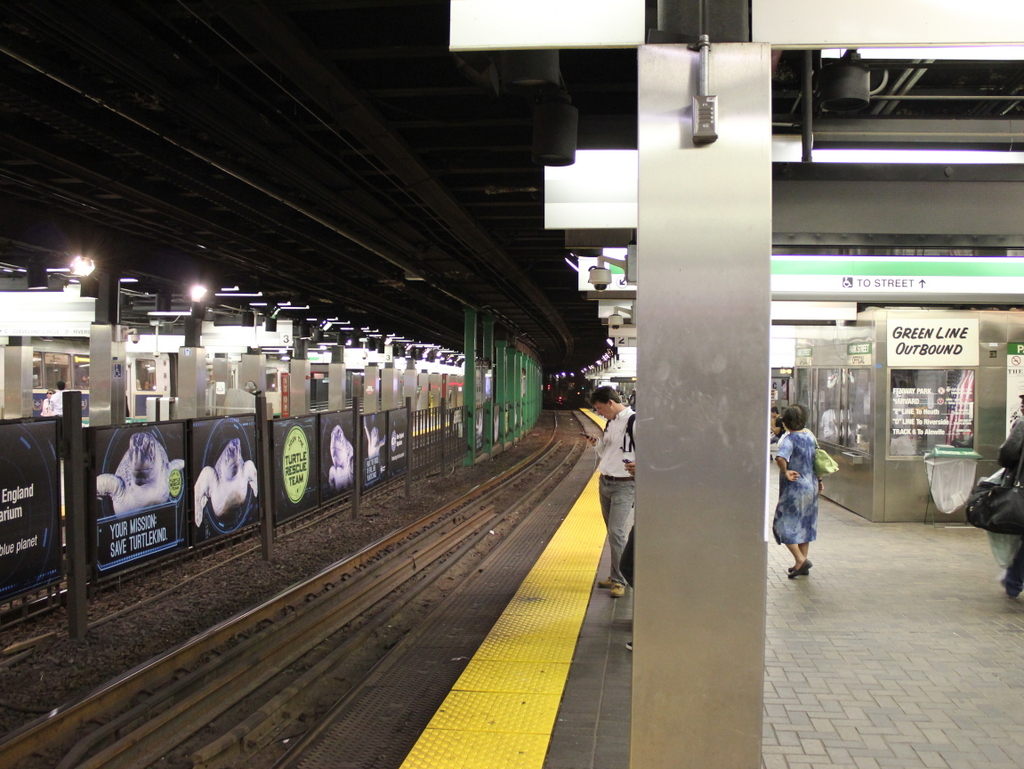 The first photo shows the interior of Park Street station as it appeared about a month before it opened as one of the first two subway stations in the United States.  It was taken from around the same location as the one in the previous post, just facing the opposite direction.  These two photos, taken nearly 120 years apart, show some of the changes that have taken place over the years inside this historic station.  The original 1897 trolley platforms soon became inadequate for the number of passengers that used the station, so from 1914 to 1915 they were extended to the south, which is why the station appears much larger in the 2015 photo.  Other changes have included removing the two stairwells that can be seen at the southern end of the platforms in the first photo; today, the station can only be accessed through the entrances closest to Park Street.
Not everything has changed, though.  One of the defining features of the Green Line is that it still runs trolleys rather than conventional rapid transit subway cars like those on the other three subway lines.  As a result, the station platforms are level with the tracks, and there is no third rail, with power instead being supplied by overhead wires.  Many of the destinations haven't changed either.  Although Boston's trolley network is significantly smaller than it was in 1897, many of the places on the sign in the first photo can still be accessed from here, including the Back Bay, Copley Square, Brookline, Allston, Brighton, and Newton.