Former President Theodore Roosevelt leaves a house on Beacon Street in Boston, in 1916. Photo courtesy of Boston Public Library.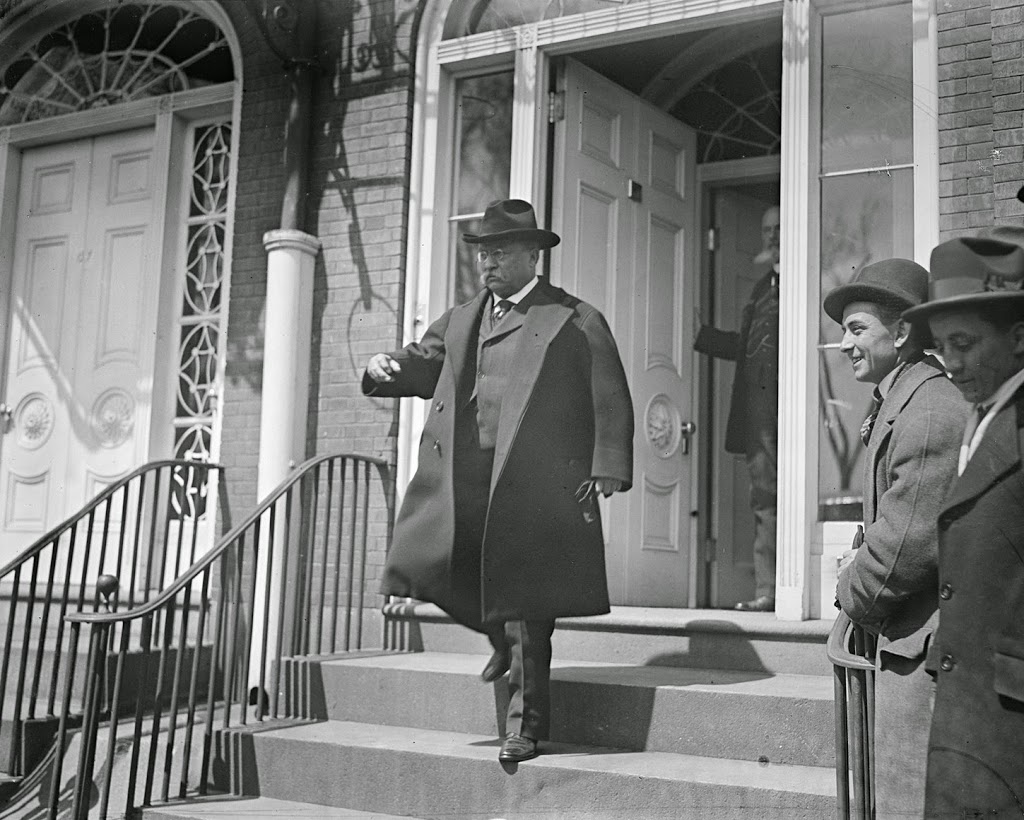 The same house in 2014: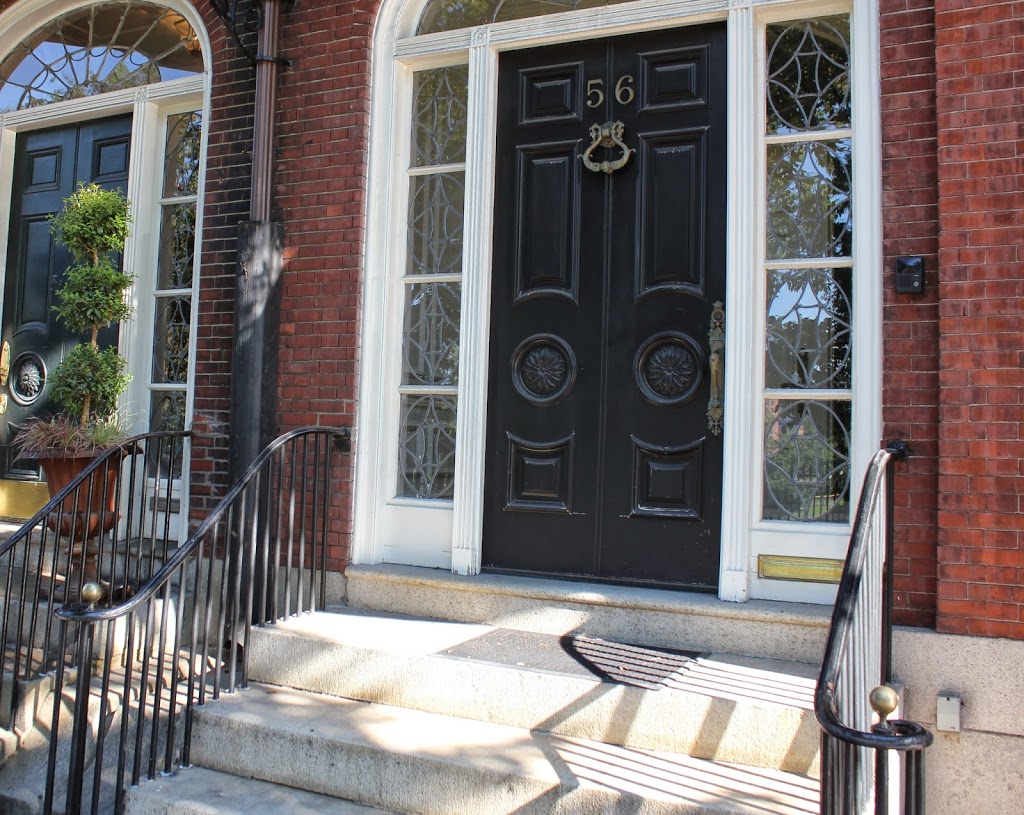 As mentioned in this post, Beacon Hill has long been the home of some of Boston's most prominent citizens.  Among those in the early 1900s was Dr. William Sturgis Bigelow (the man holding the door in the background), a physician and friend of Theodore Roosevelt, who is seen here walking down the steps to Beacon Street.  According to contemporary newspaper accounts, Roosevelt made several visits to Dr. Bigelow's home on 56 Beacon Street after leaving the presidency.
Today, the exterior of the townhouse is virtually unchanged in the nearly 100 years since Roosevelt's visit.  As of July 2014, the house, which was built in 1819, is for sale – for a mere $11.9 million.