Looking up Beacon Street toward the State House, sometime in the 19th century. Photo courtesy of Boston Public Library.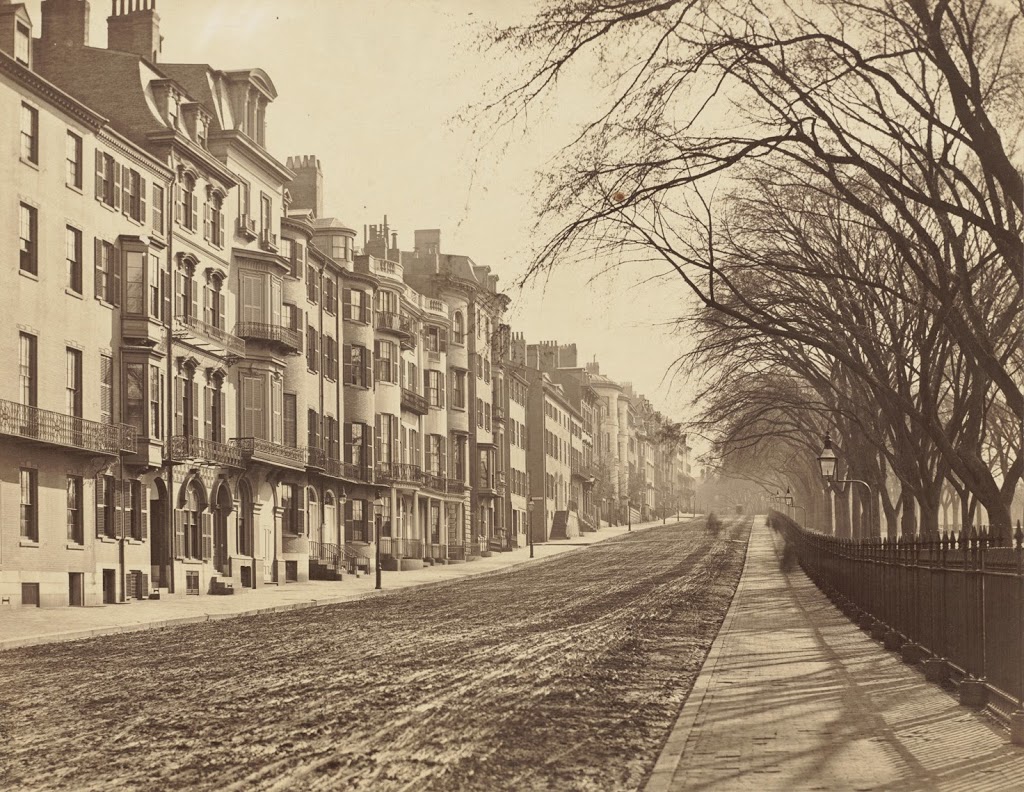 The same scene in 2014: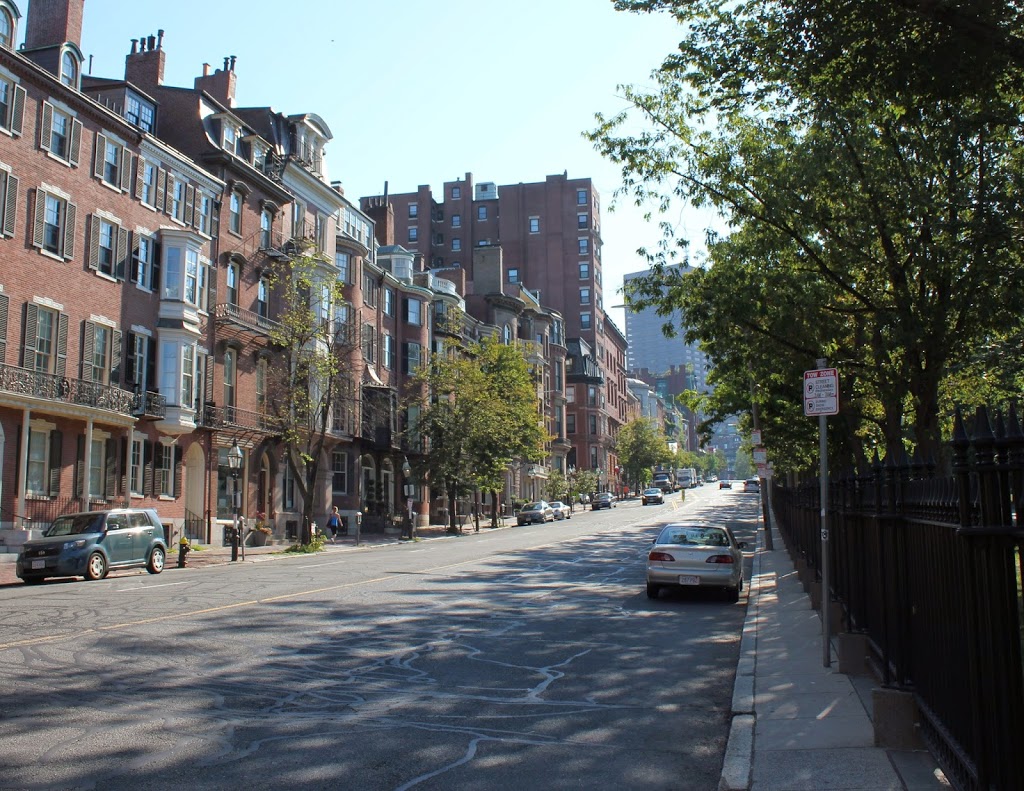 The first photo was probably taken around the 1860s or 1870s, and many of the townhouses predate even that photo by half a century.  One of the houses in this view, featured in this post when Theodore Roosevelt came to visit, was built in 1819, and many of the other houses likely date to the same period, which was around the time when Beacon Hill was first being developed.
For being close to 150 years apart, the two scenes are remarkably similar – most of the townhouses in the foreground appear virtually unchanged, and trees in Boston Common and a wrought iron fence (probably the same one) still line the left-hand side of Beacon Street.  It's a picturesque neighborhood, and also a pricey one – the house featured in the Roosevelt post is currently on the market with an asking price of $11.9 million.