Copps Hill Burying Ground, around 1904. Image courtesy of the Library of Congress, Detroit Publishing Company Collection.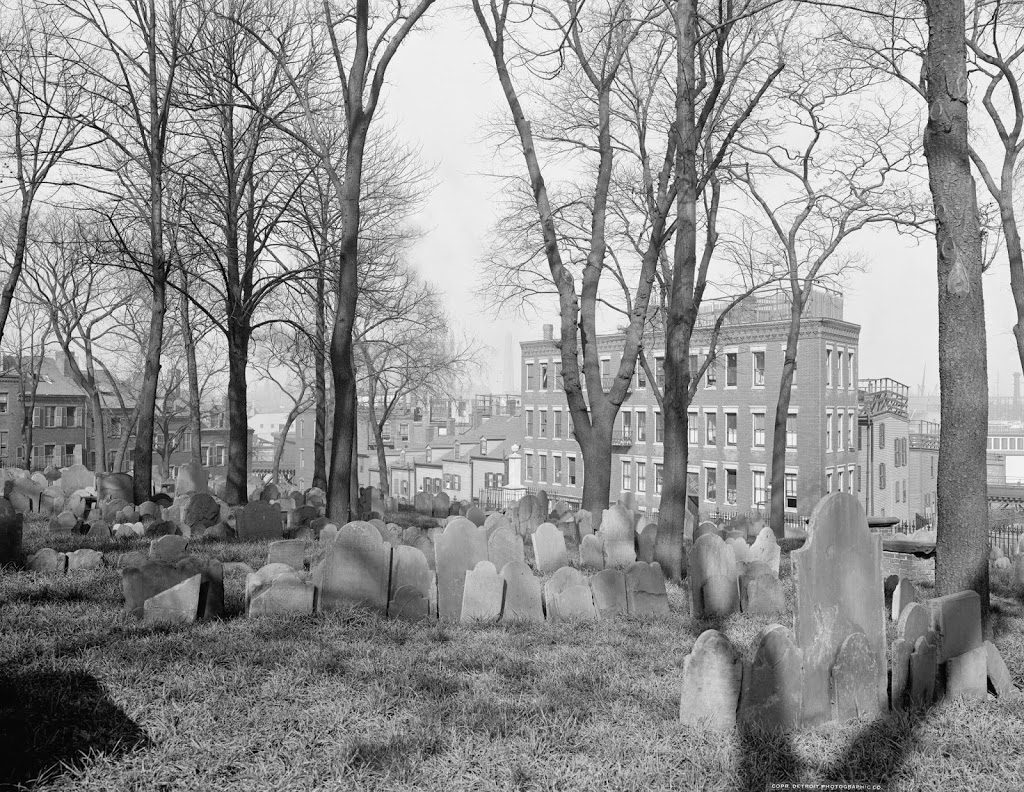 The cemetery in 2014: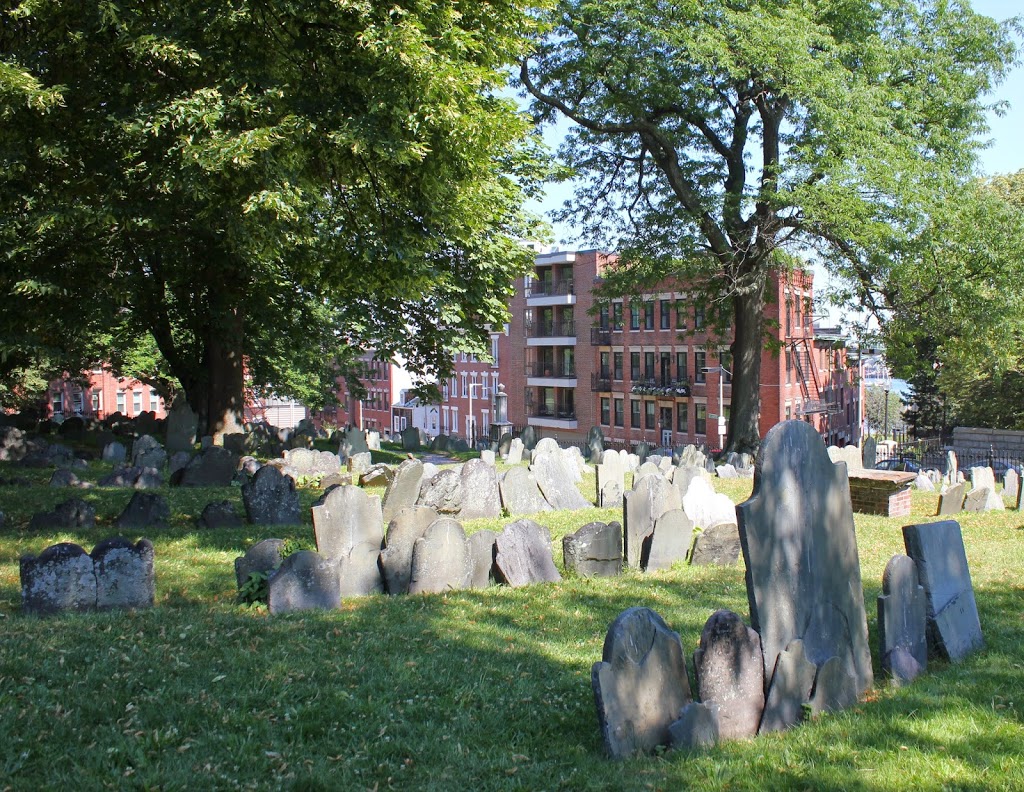 It's almost a little eerie to see how little the cemetery has changed in the past 110 years.  Many of the headstones are even still tilted the same way as they were in 1904, and a few of the trees are still there; the tall, skinny tree in the 1904 photo just to the left of the corner of the building in right-center appears to be the same one that is there today.
The cemetery is located just up the hill from Old North Church, and is a stop on the Freedom Trail in Boston's North End.  Although it doesn't have as many famous interments as the Granary Burying Ground, there are still some notable people buried here, including Puritan ministers Increase and Cotton Mather, and Edmund Hartt, a shipbuilder whose most famous work, the USS Constitution, still sits right across the harbor from here.