The Old Feather Store at Dock Square in Boston, around 1860. Image courtesy of Boston Public Library.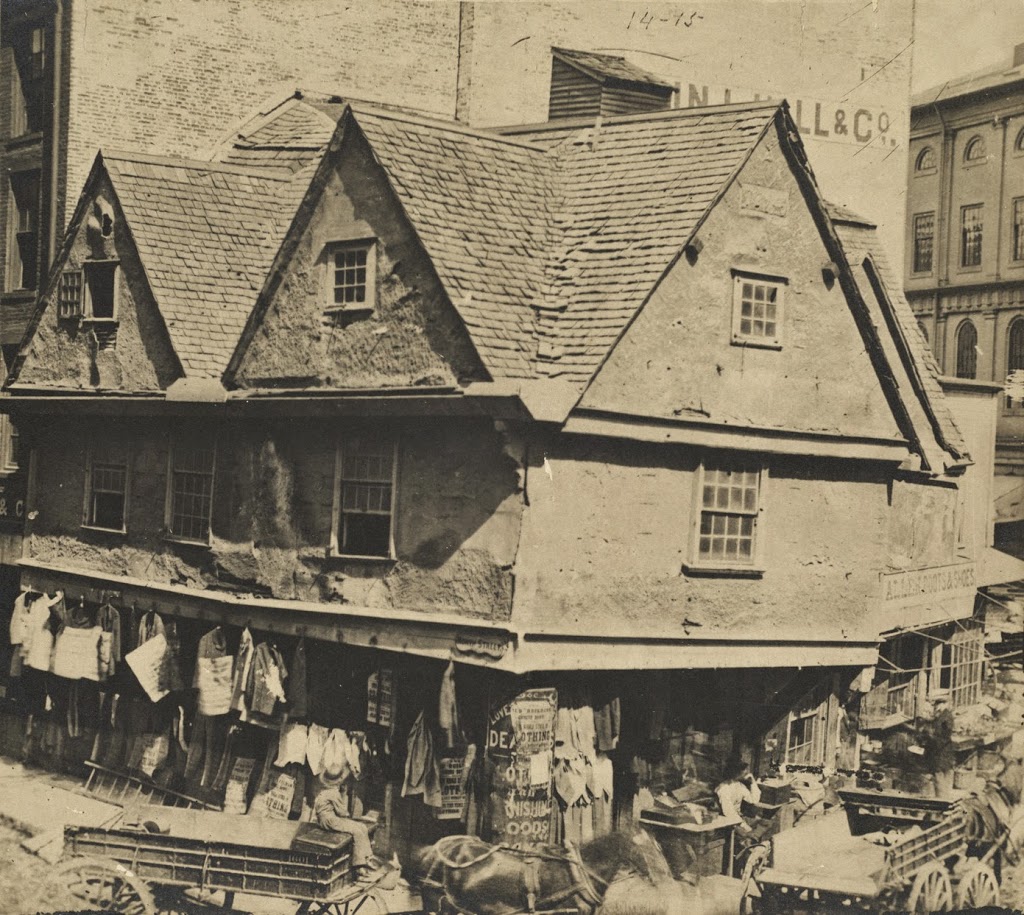 The location in 2014: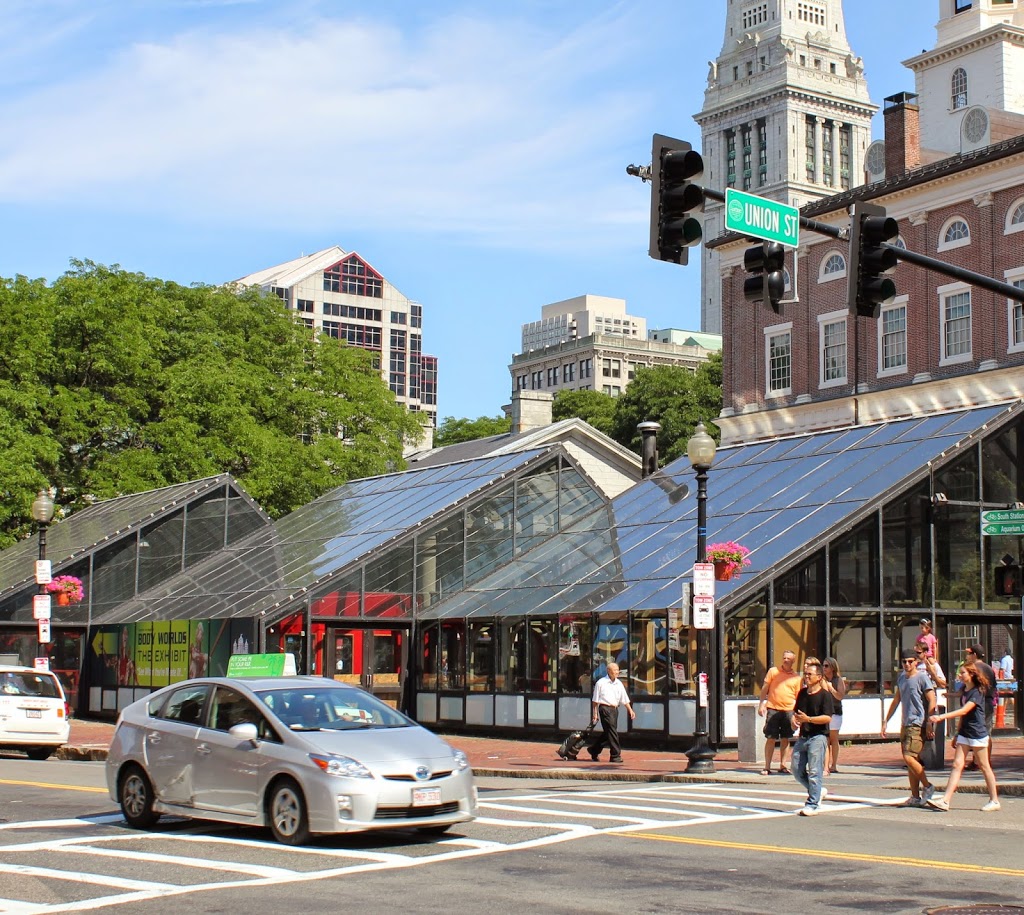 The building in the 1860 photo looks like it belongs in Elizabethan England, not in 19th century Boston.  However, the building actually dates to the same century as Queen Elizabeth – it was built around 1680, and survived until around the time that this photo was taken.  Despite its age and unique architecture, historical preservation was not a major concern in the 1860s, and it was demolished.  At least one of its contemporaries survives to this day, though.  Just a few blocks up North Street (the road in the foreground of the 2014 photo) is the Paul Revere House, which was built around the same time, and is the only remaining 17th century building in downtown Boston.
As an example of the way Boston has expanded in the past few centuries, the Old Feather Store was built right on the waterfront, but by the time it was taken down, it was over a quarter mile from the harbor.  This area was originally known as Dock Square, because of its proximity to the Town Dock.  As a result, it has long been a center of commercial activity in the city.  Although the buildings that replaced the Old Feather Shop are also long gone, there is one commercial building that is in both photos; Faneuil Hall can be seen behind and to the right of the Old Feather Shop, and on the right-hand side in 2014.