Scollay Square in Boston, around 1906. Image courtesy of the Library of Congress, Detroit Publishing Company Collection.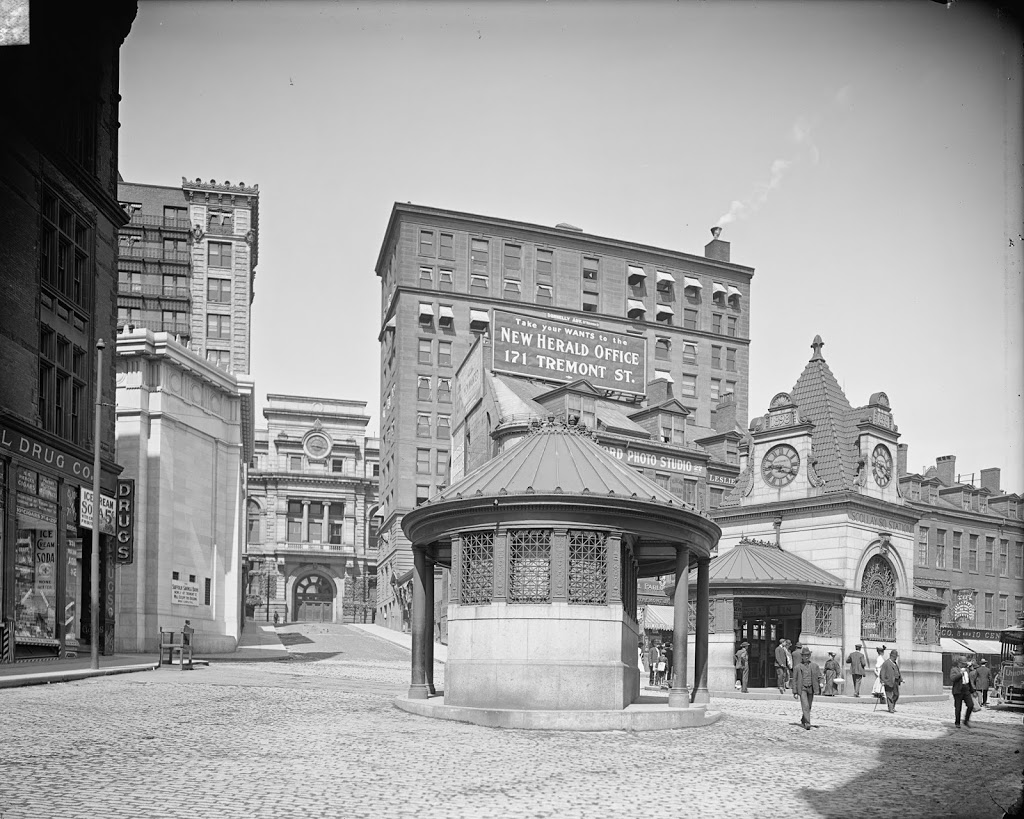 The same scene in 2014: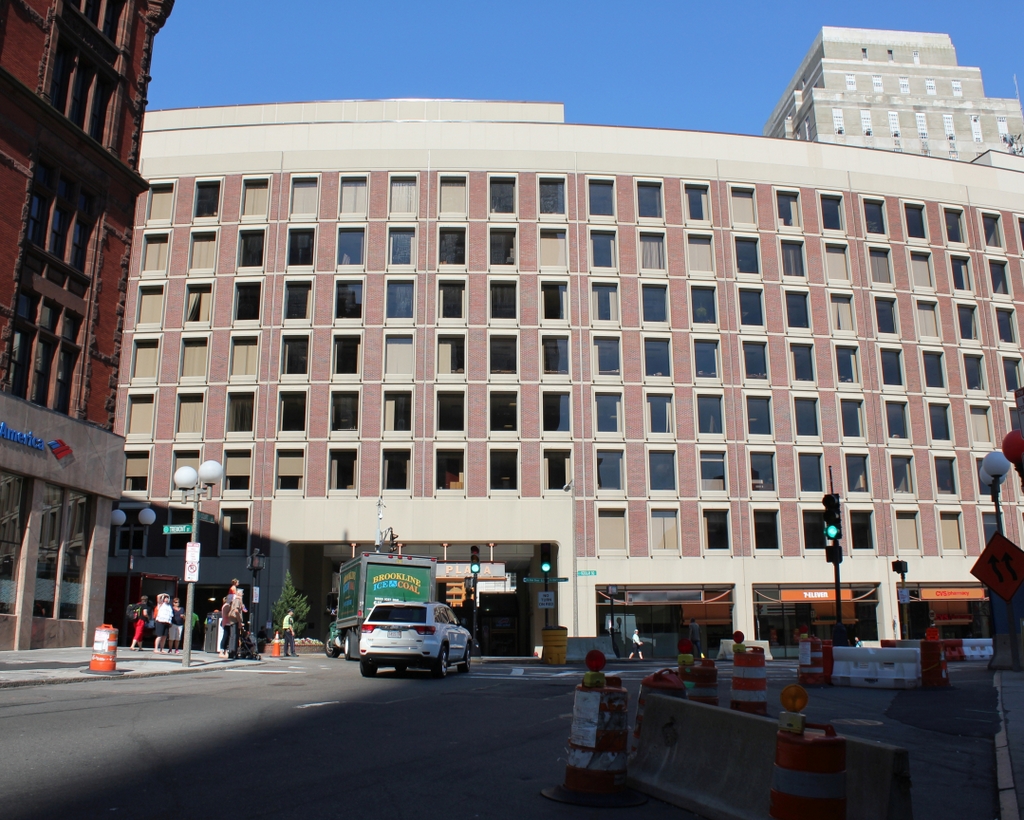 Scollay Square is one of the more dramatic, and perhaps infamous examples of urban renewal in Boston.  Located at the corner of Tremont and Court streets, it was a busy commercial center for several centuries.  However, by the 1950s it was a seedy neighborhood with low-income residents, so the entire area was demolished in the 1960s and replaced with Government Center, which included City Hall and City Hall Plaza (just to the right of where the 2014 photo was taken).
The two small buildings in the center of the square in the 1906 photo are two different subway stations; the one in the foreground is Court Street on the East Boston Tunnel (present-day Blue Line), and the larger, more ornate one in the background is the Scollay Square station on the Tremont Street Subway (today's Green Line).  This was the original terminus of the East Boston Tunnel when it opened in 1904; it extended from Maverick Station in East Boston, and ran under Boston Harbor and up State Street to here.  In 1916, the line was extended to Bowdoin, and the Court Street Station was closed, and a new station was opened under the Scollay Square station; not surprisingly, it was called Scollay Under.
Today, very little remains from the 1906 photo.  Only two buildings survive; the one on the far left (modern-day Bank of America), and the Suffolk County Courthouse, visible in the distance in left-center (and no longer visible from this spot today, although it's still there).  Even the subway station has changed; the Blue and Green lines still meet here, but it is now the Government Center station, and the entrance is further to the right, at City Hall Plaza.  The station itself was reconstructed in the 1960s, and is currently being reconstructed again.  It was closed earlier this year, and is not scheduled to reopen until 2016.