Looking down Milk Street, just past Old South Meeting House, around 1911. Image courtesy of the Library of Congress, Detroit Publishing Company Collection.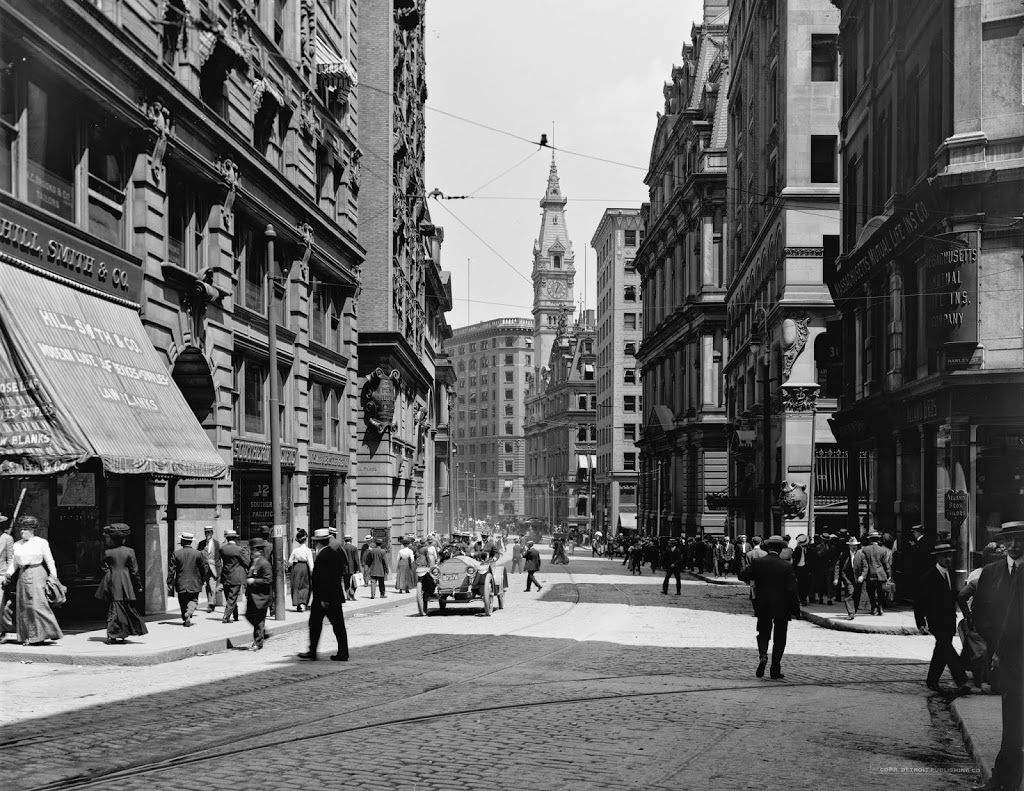 The same street in 2014: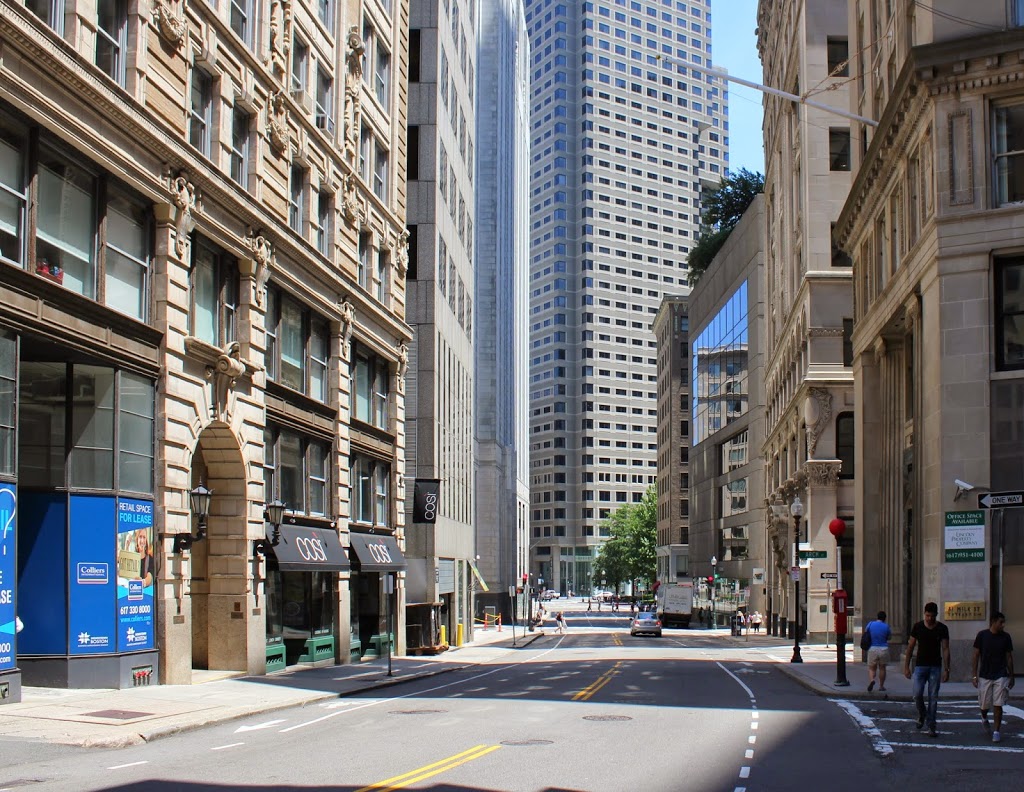 The Library of Congress estimates that the first photo was taken between 1910 and 1920, but the license plate on the car appears to be dated 1911, which would, assuming the driver's registration was current, place the photo around that time.  It captures a scene, frozen in time, not long before some major world events began to happen.  At the time, the Titanic was still under construction, the czar still ruled in Russia (for the next few years), and World War I was just a couple years away.  Automobiles such as the one in the photo were still a fairly new concept, and although none are seen in the photo, horse-drawn carriages were still a common sight around Boston.
The world has dramatically changed since the first photo was taken, but the street scene here isn't completely altered – several buildings are still there, including the one on the far left, and the one just over a block down the street on the right.  Based on their architectural styles, they were probably brand-new in 1911, but today they don't look all that different from the outside.