The Equitable Building at the corner of Milk and Devonshire Streets in Boston facing south on Devonshire Street, on June 17, 1875. Image courtesy of the Boston Public Library.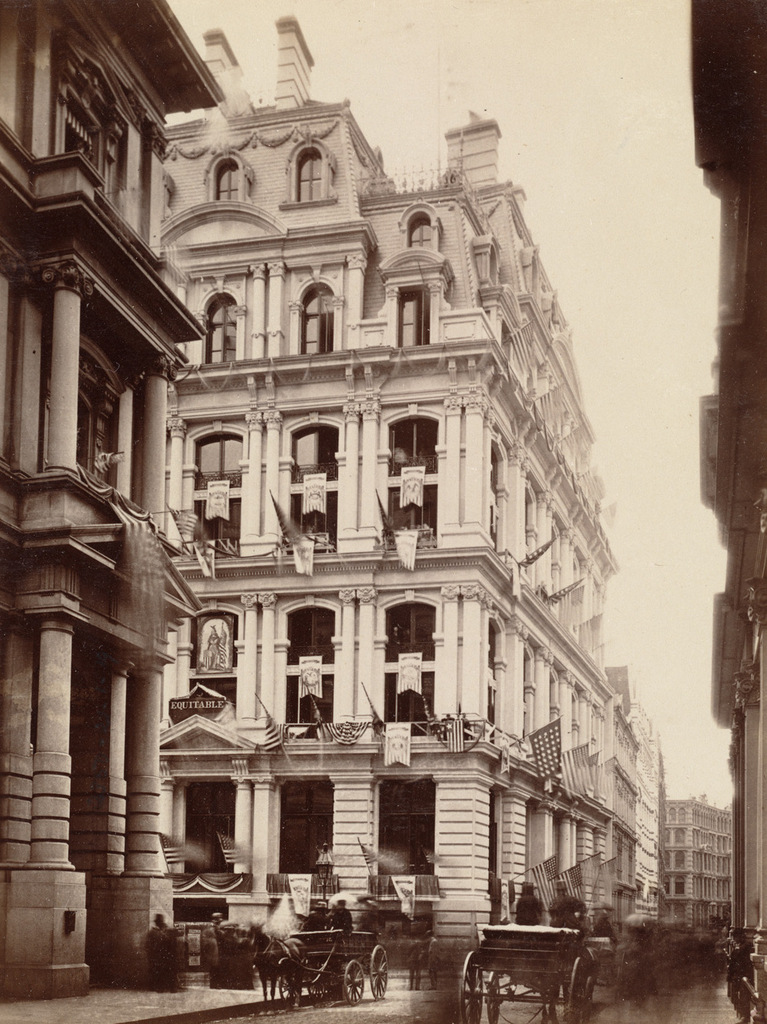 The view down Devonshire Street in 2015: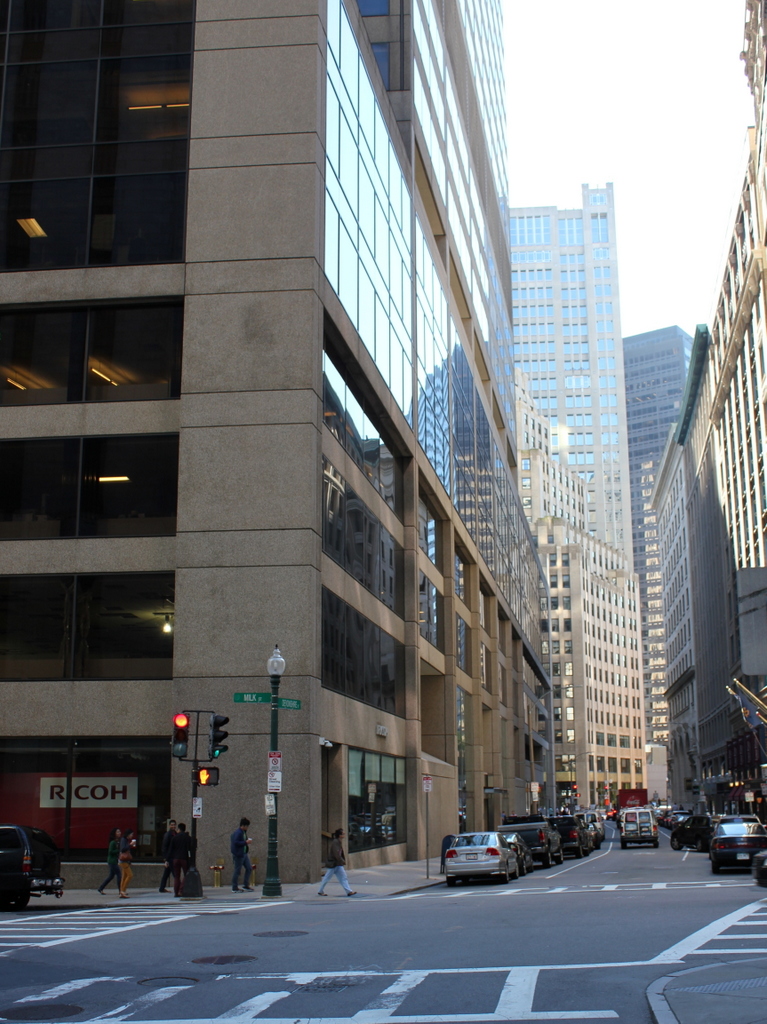 Like the photo in the previous post, taken just around the corner on Milk Street, this scene shows Boston during the 100th anniversary celebration of the Battle of Bunker Hill, when many of the city's buildings were decorated with flags and patriotic bunting. The building in the foreground here was the home of the Equitable Life Assurance Society's Boston branch, and it was also known as the Henry H. Hyde Building, after the company's founder. This area was devastated by the Great Boston Fire of 1872, but within a few years the city had largely rebuilt, and in 1874 Equitable opened this elegant Second Empire style building as their Boston office, in a prominent location directly across from the Post Office, which can be seen to the left in the first photo.
Based on city maps, the Equitable Building was demolished sometime between 1912 and 1938, and was replaced with the old First National Bank Building. his was, in turn, demolished in the 1970s to build One Federal Street, a 38 story skyscraper that now fills the rectangular block between Milk, Devonshire, Arch, and Federal Streets. Since this is the heart of Boston's Financial District and the home of many of its skyscrapers, there are no surviving buildings from the 1875 photo in the 2015 scene.