Looking up Summer Street toward Washington Street, following the Great Boston Fire of 1872. Photo courtesy of Boston Public Library.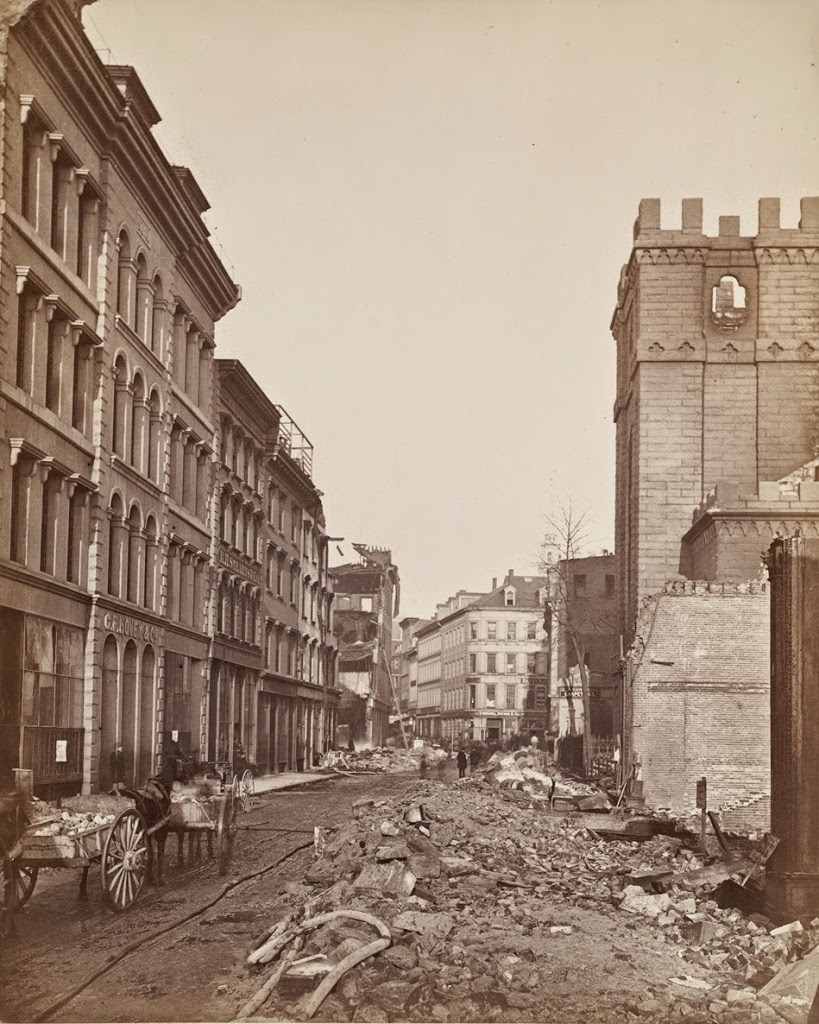 The location in 2014: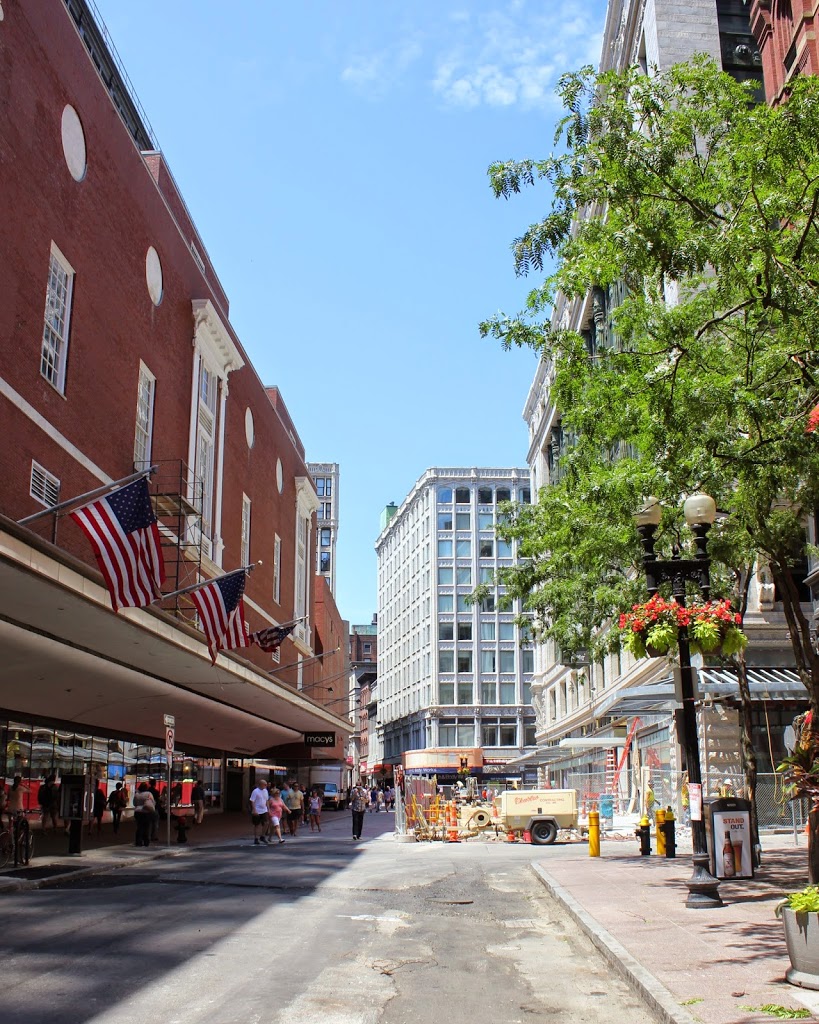 Taken near the location of the photos in this post, but facing the opposite direction, the 1872 photo shows some of the damage to the present-day Downtown Crossing area, which is actually mild compared to the damage along other sections of Summer Street.  On the right is the Trinity Church, which was probably the oldest building in the first photo, having been built in 1829.  Following the fire, the area was rebuilt, and by the end of the 19th century became a major shopping center.  It is still that way today, with many department stores and other retailers along Summer Street and Washington Street.  The entire area is closed off to most vehicular travel, making the narrow Boston roads more pedestrian-friendly.