A view of Trinity Church on Summer Street in Boston, taken in 1860. Photo courtesy of Boston Public Library.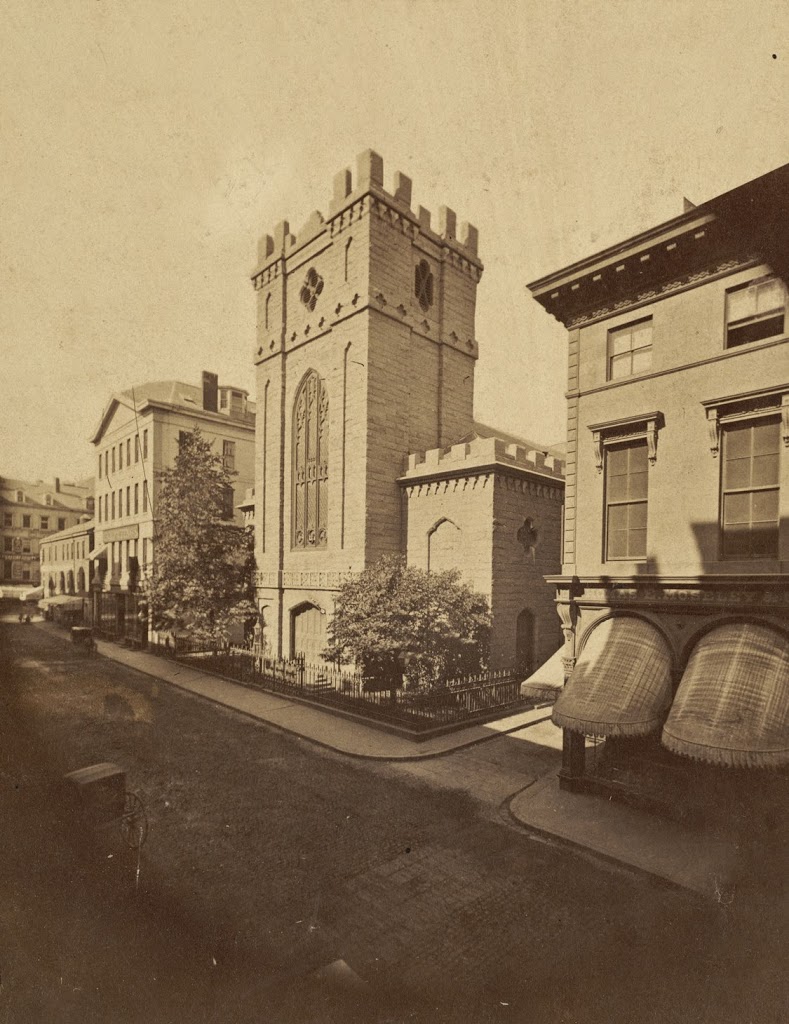 A photo from a similar angle, taken in the aftermath of the Great Boston Fire of 1872. Photo courtesy of Boston Public Library.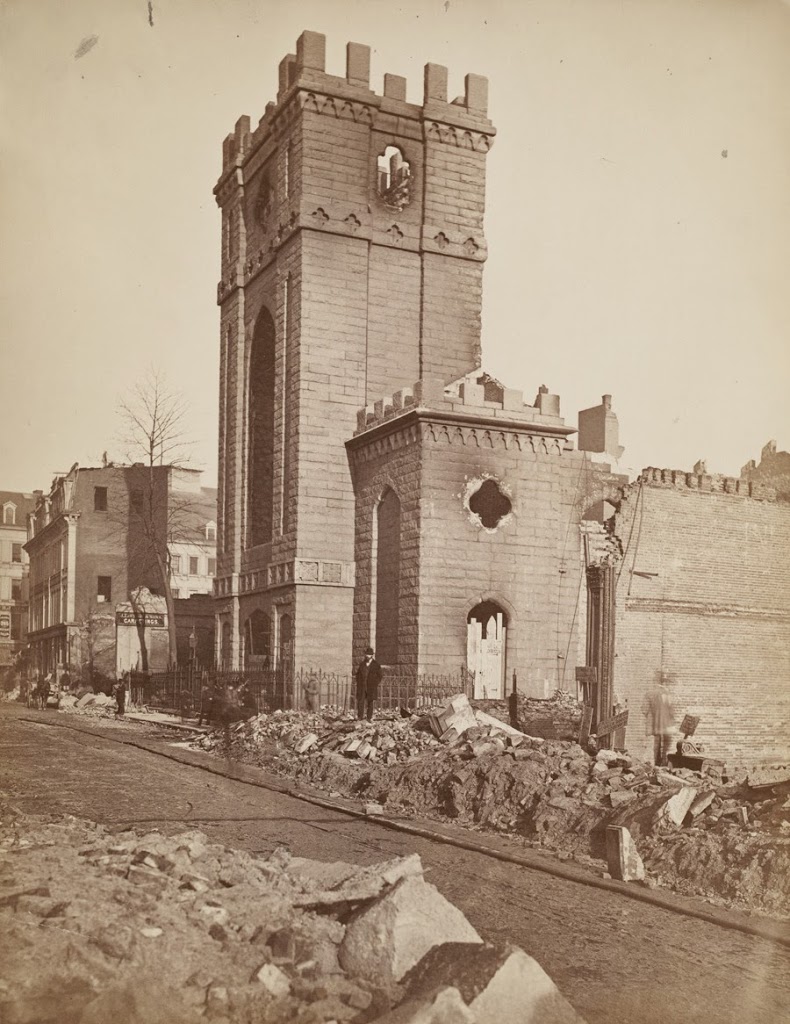 The scene in 2014: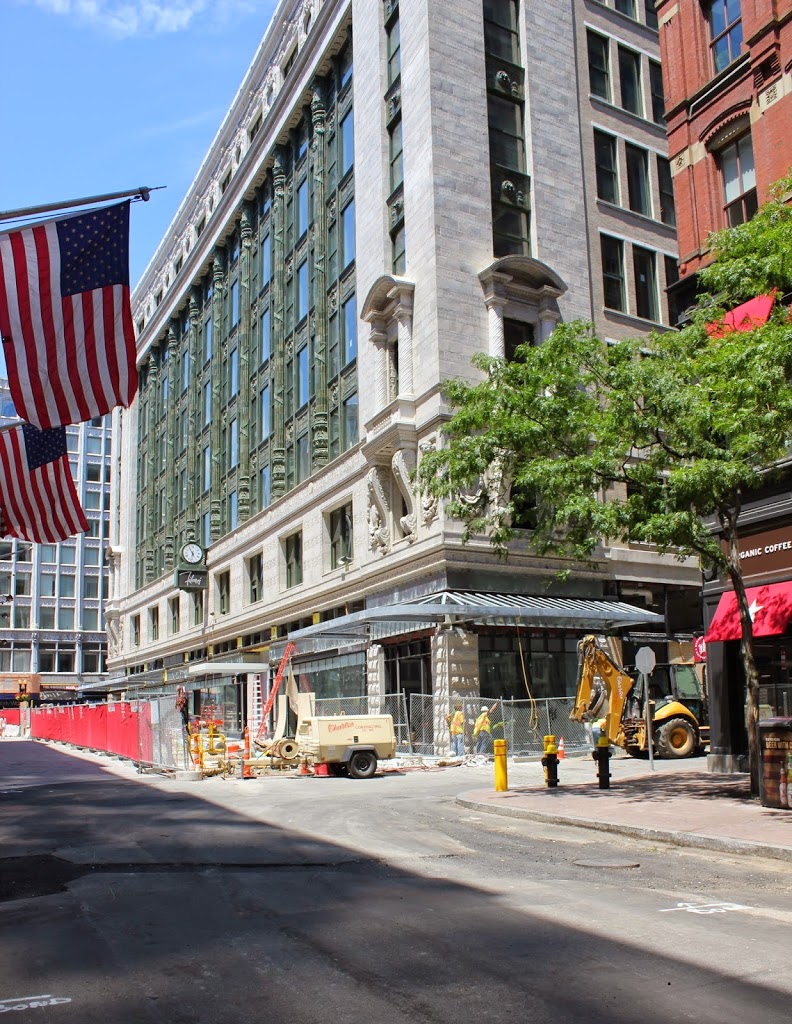 Taken from almost the same location as the photos in this post, and from the opposite direction of the ones here, these photos illustrate not only the damage after the Great Boston Fire, but also what the scene looked like before the fire.  As mentioned previously, the church was built in 1829, where Boston's Downtown Crossing shopping district is located today.  The area was heavily damaged in the fire, and the church's congregation relocated to the present-day Trinity Church at Copley Square later in the 1870s.  Today, nothing remains from the first two photos, and even the historic former Filene's building in the center of the photo is a shell of its former self – literally.  The interior of the building was completely demolished, leaving only the facade as seen in the photo.  As evidenced by the construction work in the photo, the renovation work is ongoing as of July 2014.