The church after the Great Boston Fire of 1872. Photo Courtesy of Boston Public Library.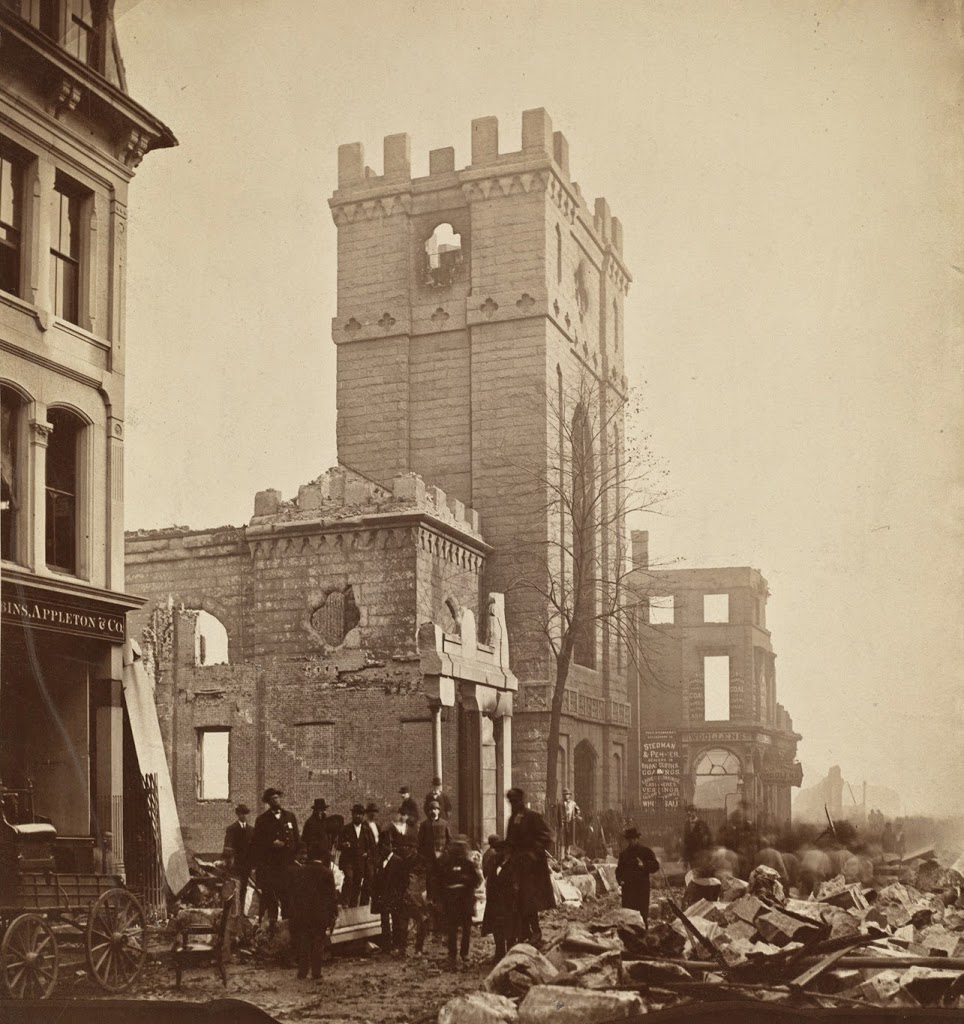 The same location in 2014: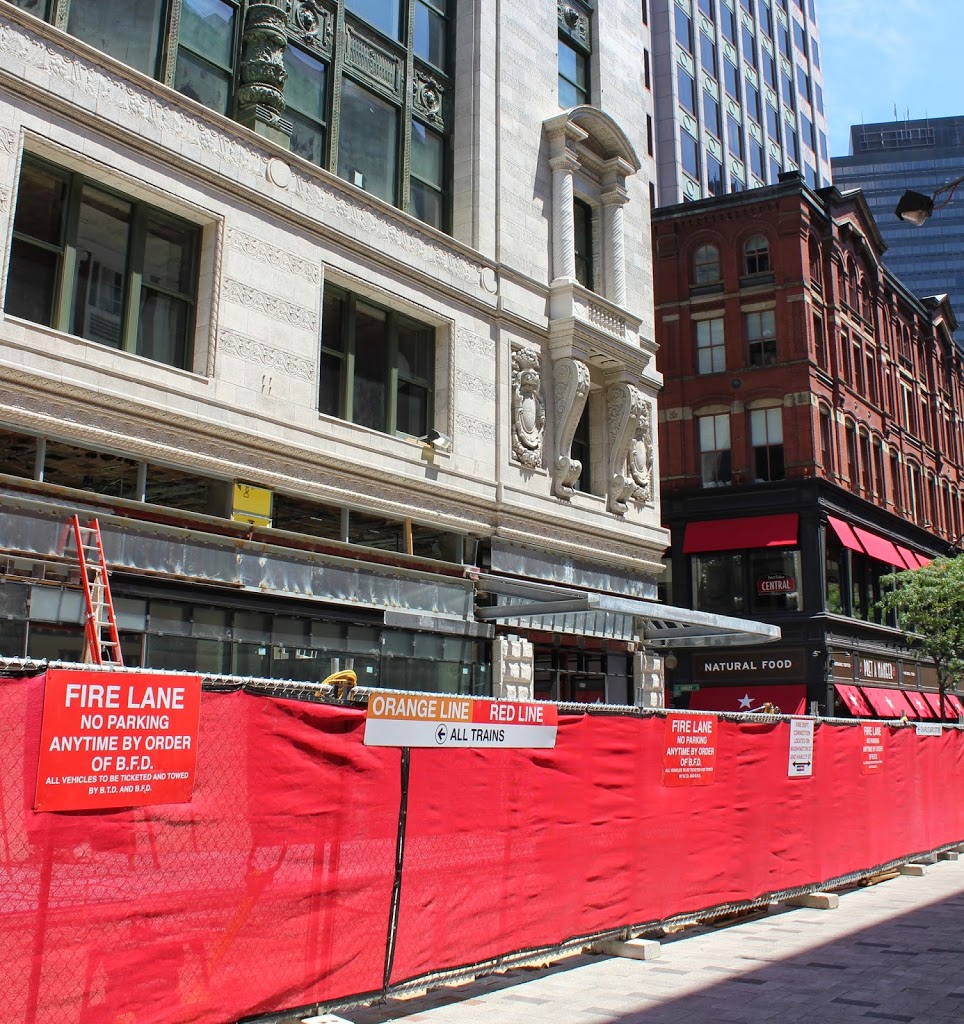 Boston's old Trinity Church on Summer Street was built in 1829, and stood until it was gutted in the Great Fire of 1872.  Following the fire, the church members had largely relocated out of the burned area and to new developments in the Back Bay, so the church went with them.  The relatively modest granite church building was replaced by the present-day Trinity Church at Copley Square, perhaps the best-known work of noted American architect Henry Hobson Richardson.  Today, this location is at the heart of the Downtown Crossing shopping district, and as of July 2014 the building to the left was undergoing renovations, hence the fencing in the foreground.