Tremont Street, facing south from between modern-day Stuart and Oak Streets, around 1869. Photo courtesy of Boston Public Library.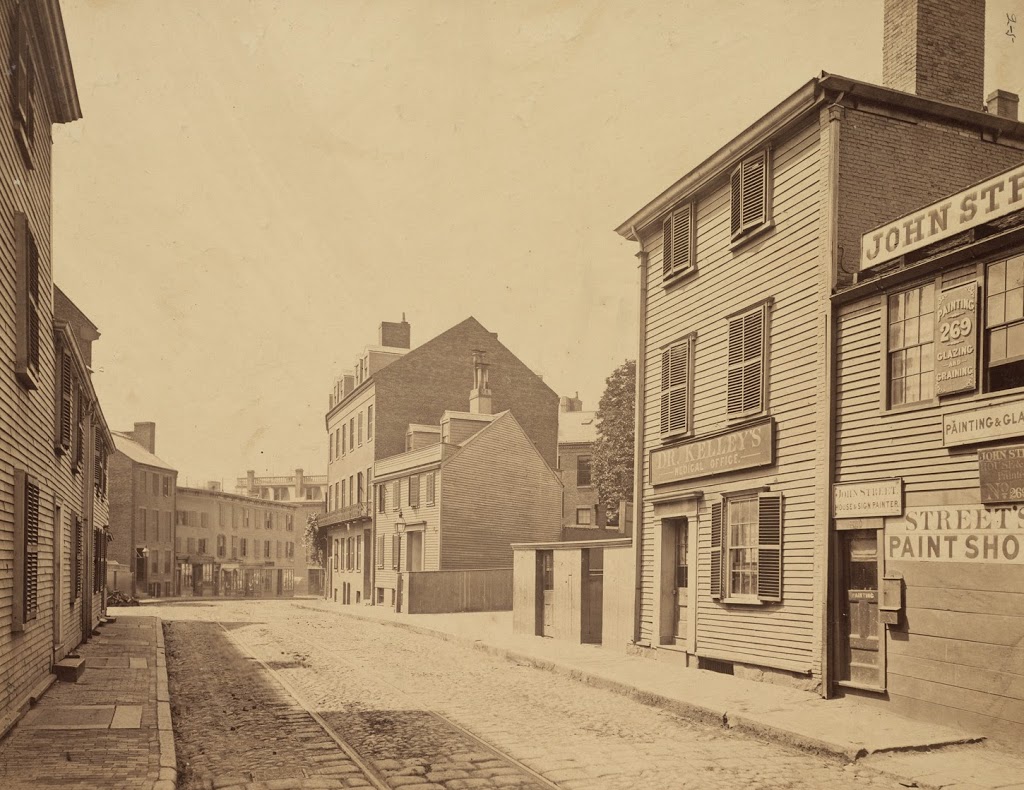 Tremont Street in 2014: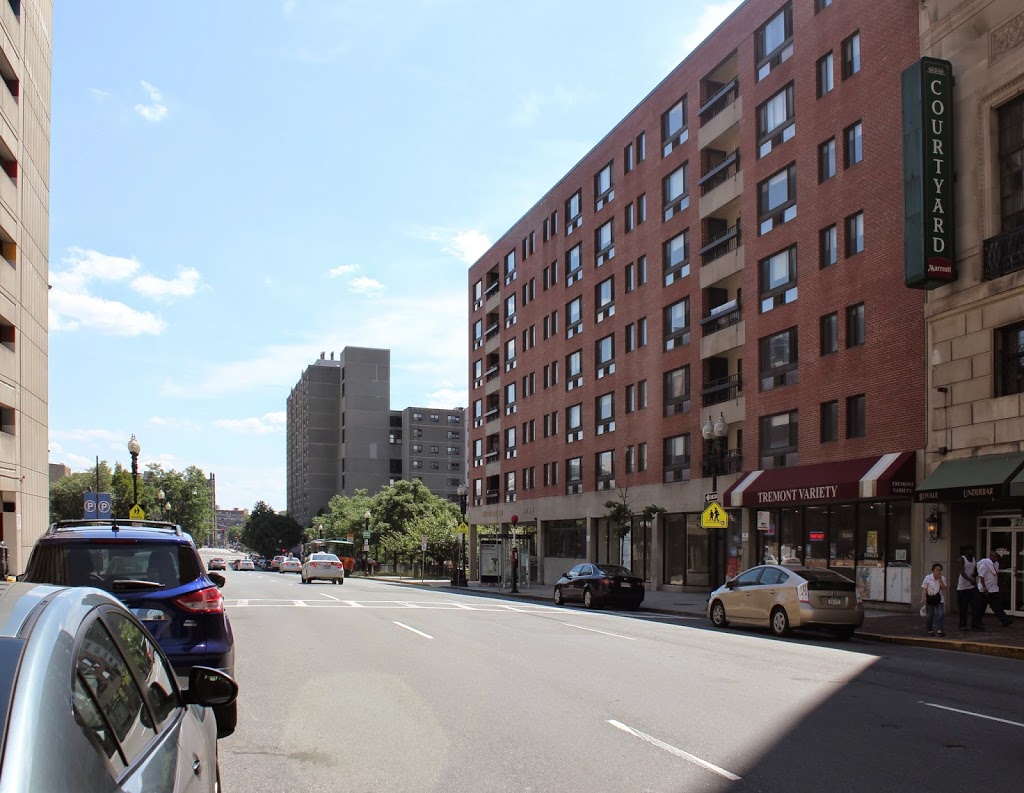 Today, Tremont Street is a major road in Boston, three lanes wide along with room for parking and sidewalks on both sides. It's very different from how it appeared in the 1860s, before the road was widened and the buildings on the right were demolished. The narrow streets of the old photo were typical of pre-automobile Boston, and many similar streets survive to this day, helping to contribute to Boston's reputation as a terrible place to drive.