Looking up Water Street toward Washington Street, from Congress Street, around 1870. Photo courtesy of Boston Public Library.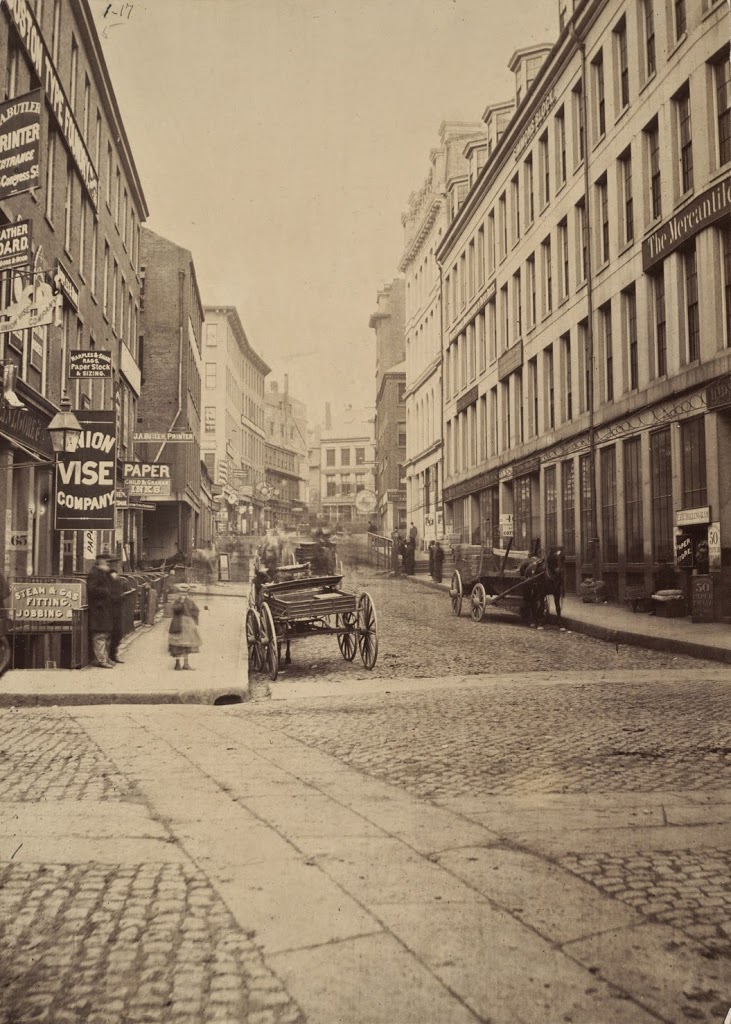 Water Street in 2014: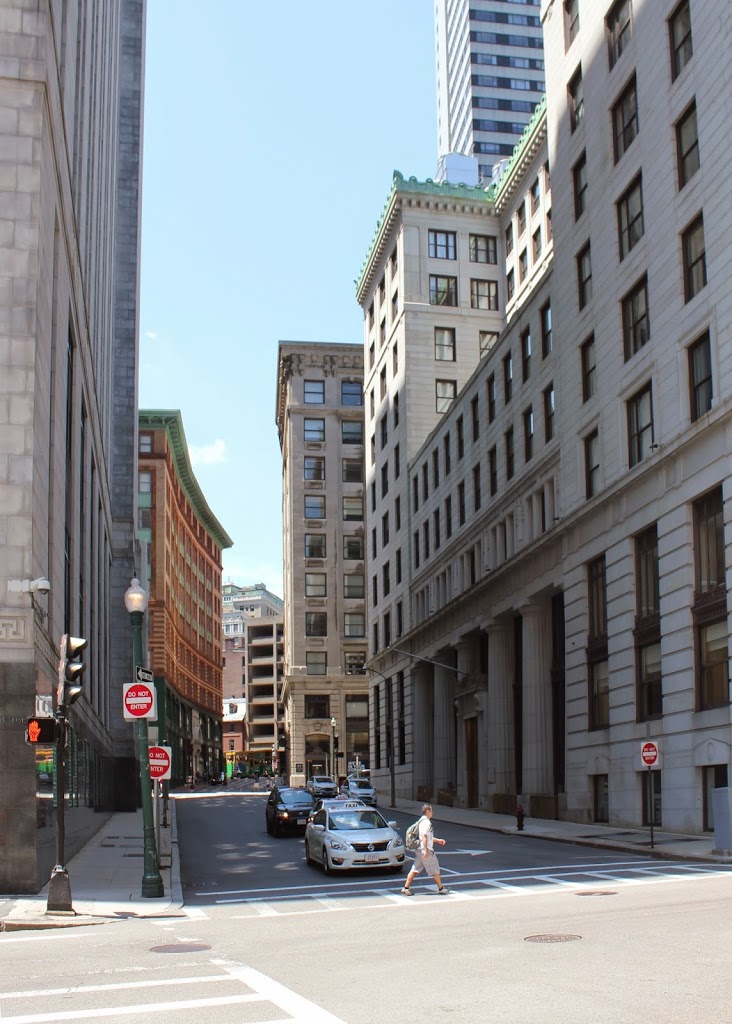 Located in the center of downtown Boston, Water Street looks nothing like 1870s Boston; in fact, only one building appears in both photos, the Andrew Cunningham House, barely visible on Washington Street in the distance, just to the left of the modern-day parking garage.  It was built around 1725, and is located right next to the Old Corner Bookstore.  Nothing else remains, although the cobblestone is probably still there, hidden underneath untold layers of pavement.
The first photo was also a much longer exposure than the 2014 one – notice the ghostly-looking girl standing on the sidewalk, and the other blurry figures crossing the street.  All in all, the 1870 scene has much more life to it, with innumerable, unique signs of the various tradesmen on the street and many pedestrians walking around.  It contrasts with the present-day scene, (which, granted, was taken on a Saturday afternoon) with its seemingly-deserted streets and buildings that seem to have much less character than the 1870 ones.