The groundbreaking ceremonies on March 12, 1901 for what would become the Huntington Avenue Grounds, the first home of the Boston Red Sox. Photo courtesy of Boston Public Library.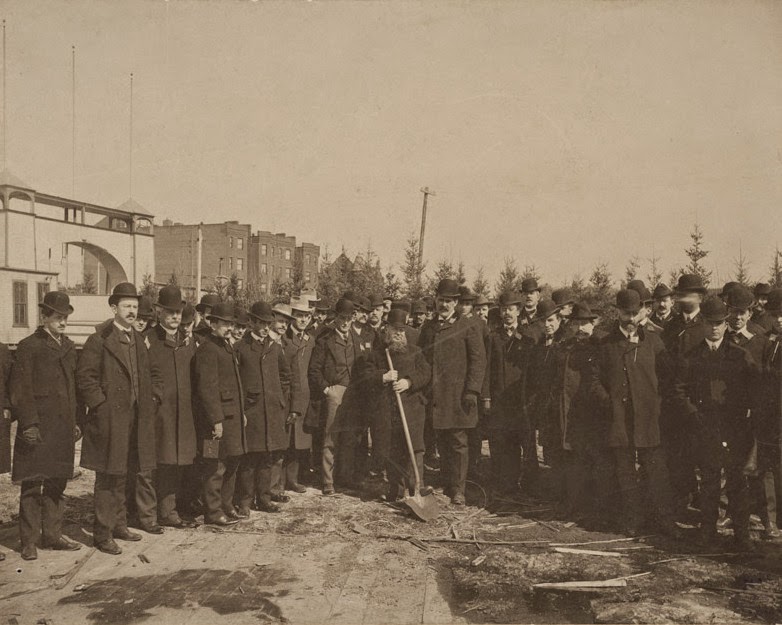 The scene in 2014: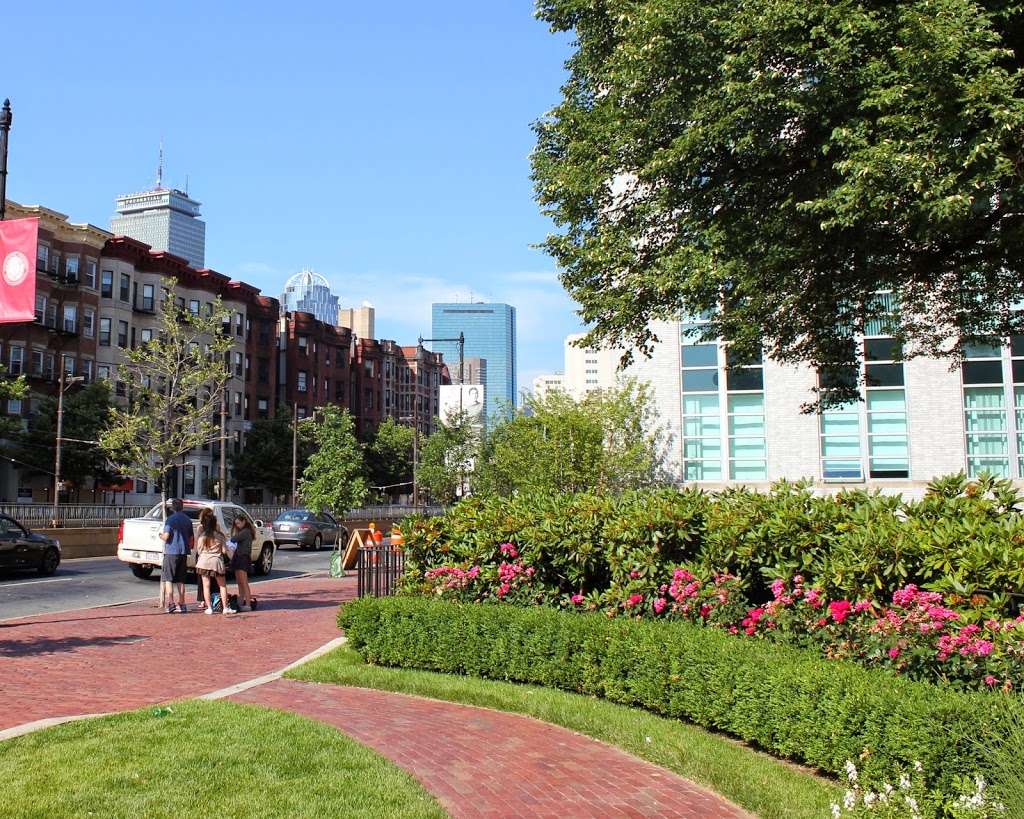 Today, the Boston Red Sox are without a doubt the most popular baseball team in New England, but in 1901 they were merely another upstart team attempting to challenge the well-established Boston Beaneaters. The American League itself wasn't officially established until January, but after that things started to happen fast.  The team leased land along Huntington Avenue, right across the railroad tracks from the South End Grounds where the Beaneaters played.  Then, on March 12, presumably with the ground just beginning to thaw, the official groundbreaking ceremony occurred and construction began, less than two months before the May 8 home opener.
The field, which became known simply as the Huntington Avenue Grounds, was home to the Red Sox (a name they officially adopted in 1908 – before that they wore blue stockings) for 11 seasons, before the construction of Fenway Park not too far away.  Today, the site is part of the Northeastern University campus, but there is at least one structure visible in both photos – the brick apartment building in the background on the left-hand side of the 1901 photo is still there today, with newer buildings on either side of it.