Half of a panoramic view of Huntington Avenue Grounds in Boston, in 1903. The other half can be found here. Image courtesy of the Library of Congress.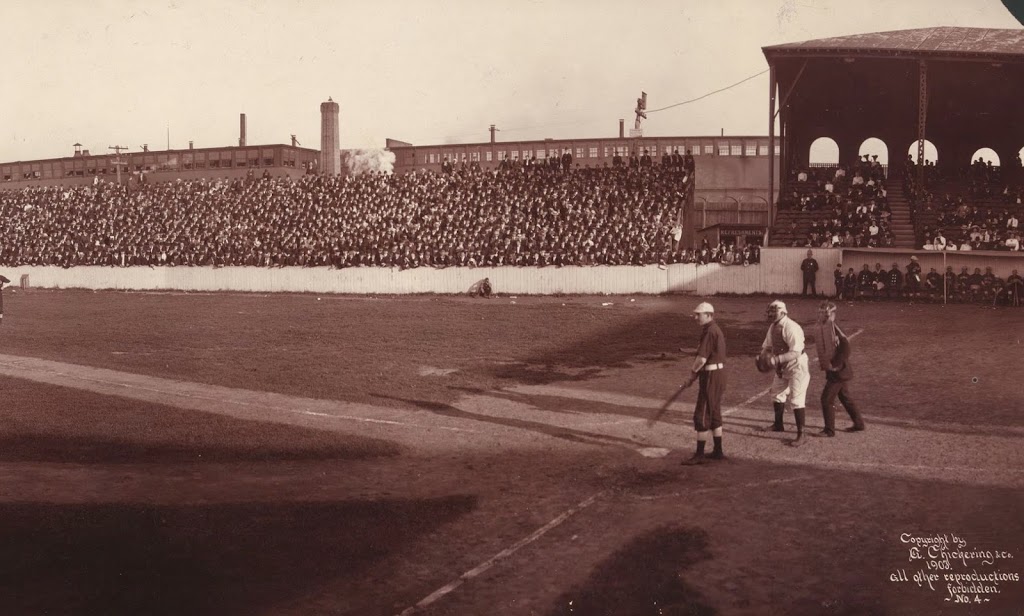 The scene in 2014: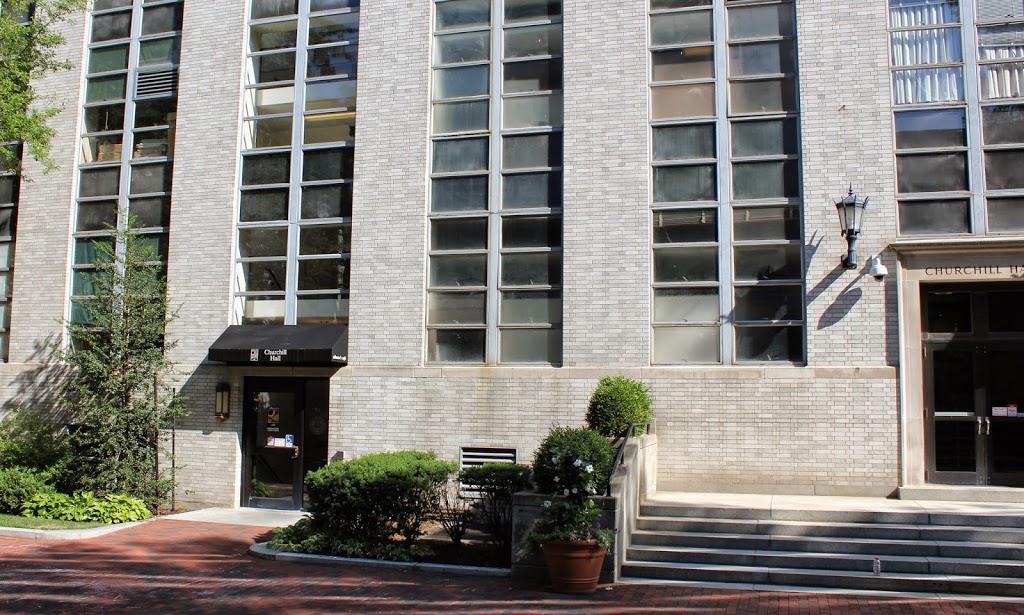 The photo at the top is the other half of the panorama from this post, and it shows the home plate area of Huntington Avenue Grounds, the original home field of the Boston Red Sox.  However, when the first photo was taken during a game against the Chicago White Sox on September 22, 1903, they weren't the Red Sox; they were the Boston Americans, and in their third year of existence they had already clinched the pennant and were soon to face (and defeat) the Pittsburgh Pirates in the first World Series.
According to the research conducted by the writer of the Baseball Researcher blog, the batter in this scene is Nixey Callahan, Chicago's manager and third baseman.  Behind him is Boston catcher Duke Farrell, a journeyman catcher who had been playing in the majors since 1888, and was now playing in his fourth major league.  He only played in 17 games in 1903, and was likely starting in order to allow the regular catcher, Lou Criger, to rest now that the pennant race was no longer in doubt.  Behind Farrell is the umpire, Frank O'Laughlin; he would go on to umpire in the American League until 1918, when he died from the Spanish Flu that spread across the world that fall.
Today, no distinguishing features from the 1903 photo remain today, and Northeastern University is now located on the site of the former field, where the team played until after the 1911 season.  The actual location of home plate is now located underneath Churchill Hall, the building seen in the 2014 photo.
See the Library of Congress site for the complete panorama.