Huntington Avenue Grounds in Boston, around 1903. Photo courtesy of Boston Public Library.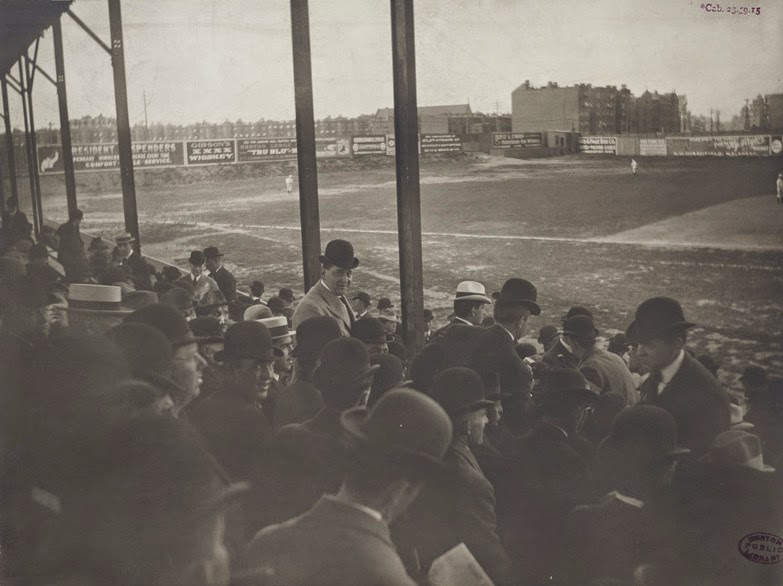 The same location in 2014: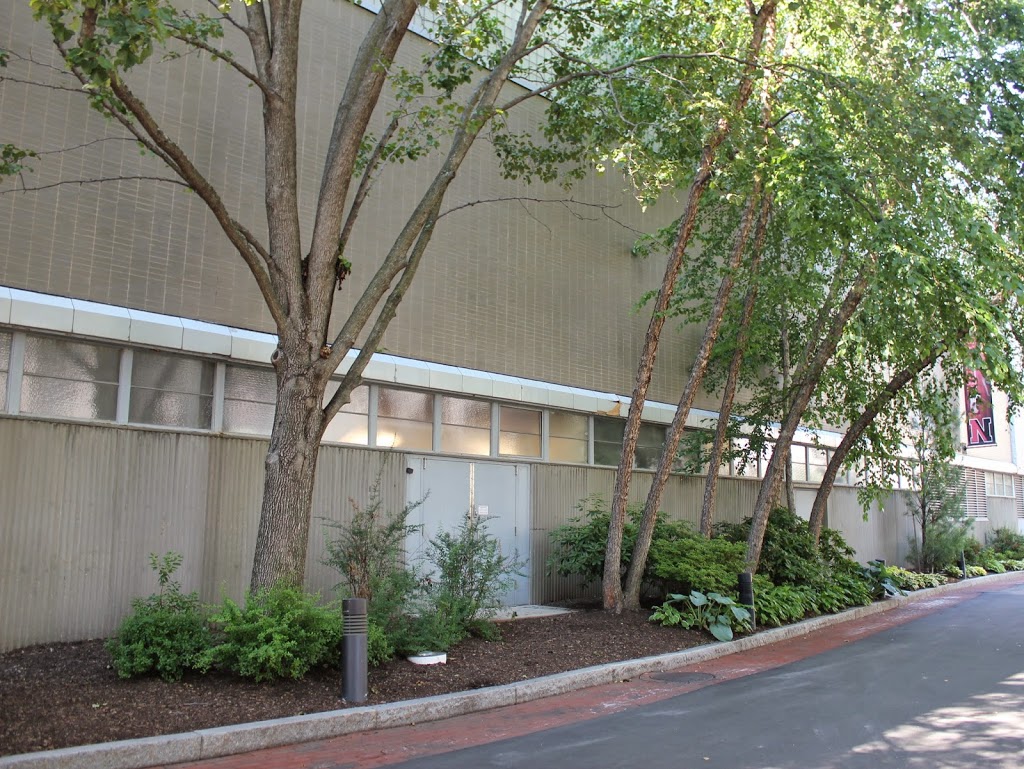 The first photo shows the stands along the third base line at Hunting Avenue Grounds and its expansive outfield. The field measured 350 feet down the left field line, and at the time of the 1903 photo center field measured an almost unheard-of 530 feet, which was later expanded to 635 feet in 1908. Beyond center field is the apartment block that is visible in the photos on this post, although none of the buildings are visible from this spot today, and there is no evidence here that a ballpark ever existed. The building that dominates the foreground here is the Cabot Center, an athletic facility on the campus of Northeastern University.