The former home of Congressman George Ashmun, at 297 Union Street, Springfield Mass, around 1893. Photo from Sketches of the Old Inhabitants and Other Citizens of Old Springfield (1893)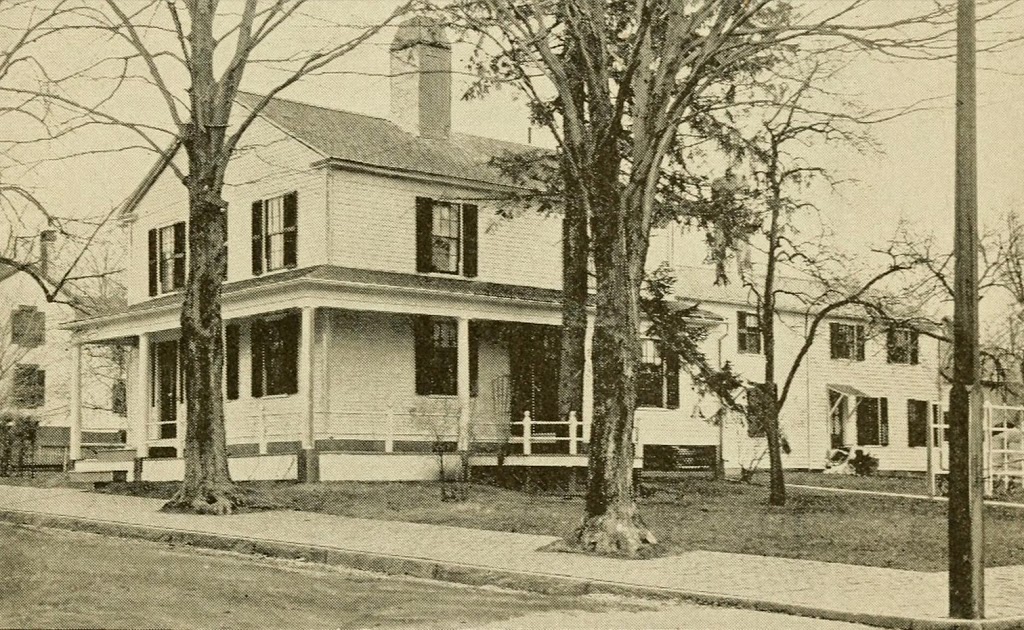 The building around 1938-1939. Photo courtesy of the Springfield Preservation Trust.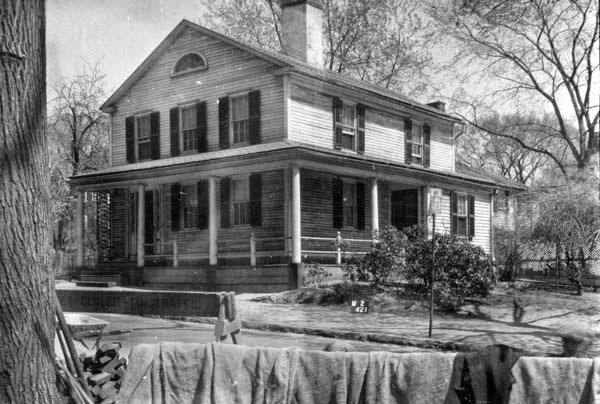 The location in 2015: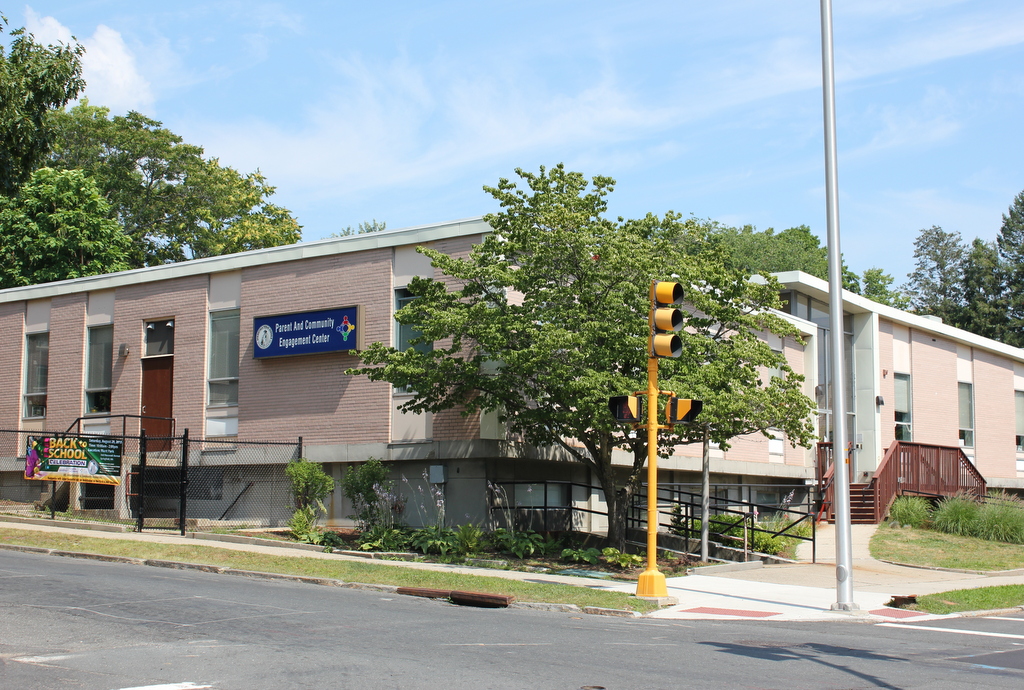 The house in the first two photos is located at the corner of Union and School Streets, and was the home of lawyer and politician George Ashmun from 1838 to 1841.  Ashmun was first elected to the Massachusetts House of Representatives in 1833, at the age of 29.  He served there until 1837, then spent three years in the Massachusetts Senate before returning to the House and serving as Speaker in 1841.  He later represented the Sixth District of Massachusetts in Congress from 1845 to 1851.
However, his most significant political and historical moment came in 1860, when he served as the chairman of the Republican National Convention in Chicago.  Going into the convention, Senator William Seward had been the favorite to win the nomination, but in the end, the delegates chose Abraham Lincoln, a former colleague of Ashmun who served alongside him in the House.  As the chairman, he traveled to Springfield, Illinois, to inform Lincoln that he had received the nomination.
Ashmun worked with Lincoln throughout his presidency, meeting with him for the last time in the White House on the evening of April 14, 1865, shortly before Lincoln left to attend a play at Ford's Theatre.  When they departed, President Lincoln promised to meet with him the next morning; this meeting obviously did not happen.
The house that Ashmun once lived in still stood at the corner of Union and School until around the mid 20th century; it was there when the WPA photo was taken in the late 1930s, but was probably demolished when the present-day school building was built in 1962.