Several buildings along Main Street in Springfield, seen from across the street in Court Square, around 1865-1885. Photo courtesy of New York Public Library.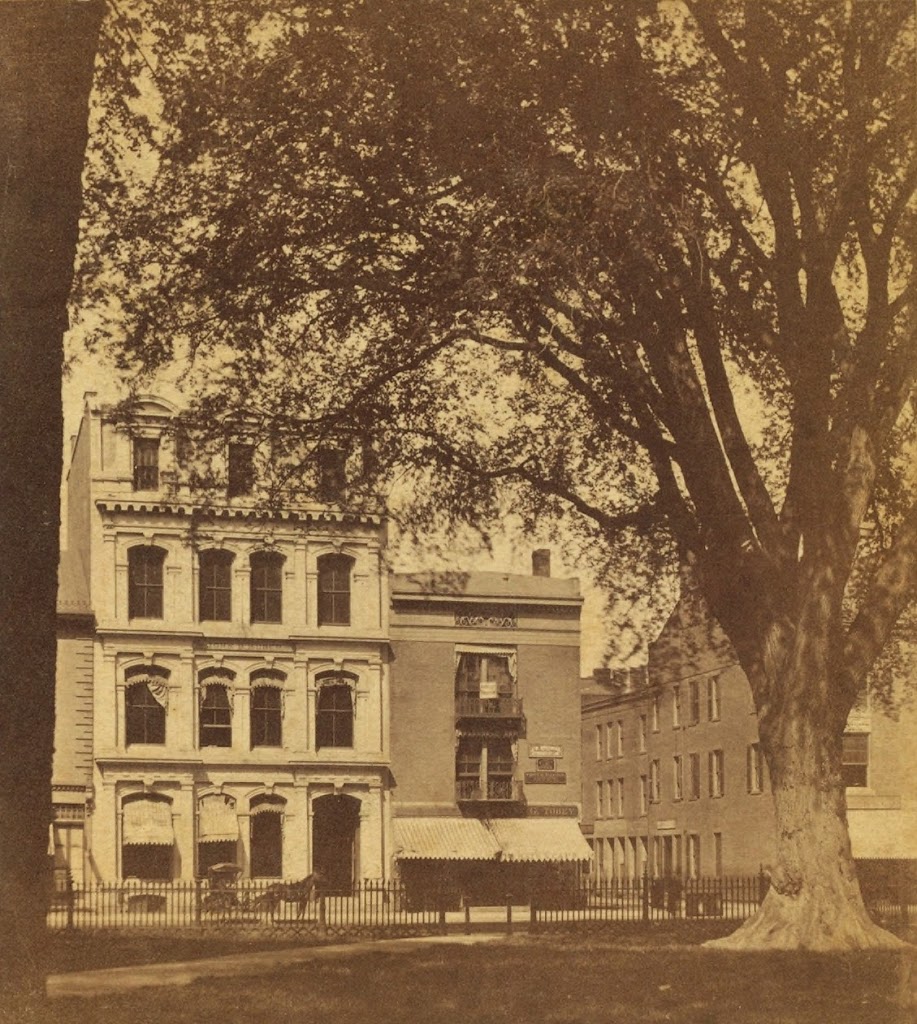 The view from Court Square in 2014: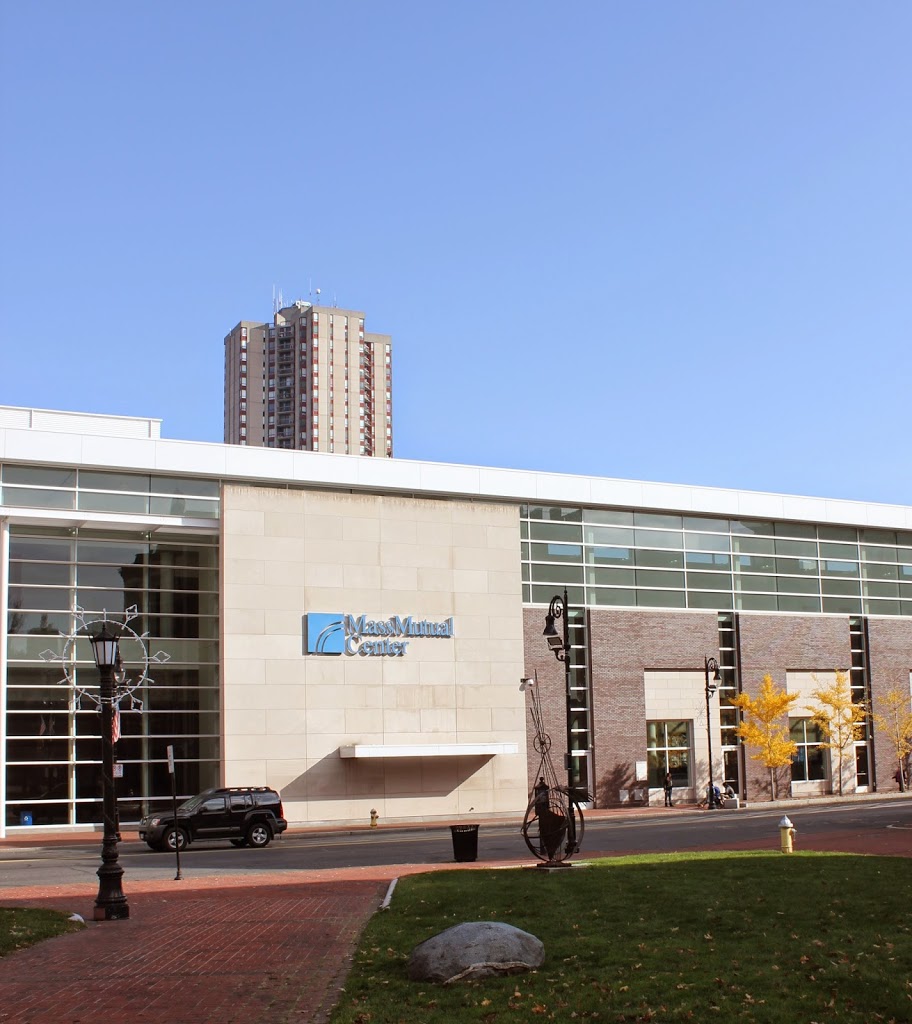 These photos were taken from Court Square from about the spot that Parsons Tavern once stood, before it was moved to the location in this post.  The massive elm tree in the first photo once stood right next to the building, and George Washington likely would've seen the tree upon his arrival nearly 100 years earlier.  Today, the tree is gone, but the street that it was named after – Elm Street – is still there.
The elm tree isn't the only thing missing in the 2014 photo – the entire area across Main Street was cleared in the 1970s to build the MassMutual Center, a sports arena and convention center where the Springfield Falcons minor league hockey team plays.  According to the 1899 map of downtown Springfield, there were over 70 buildings within the modern-day footprint of the MassMutual Center, along with two streets, Market Street and Sanford Street.  Sanford Street can be seen in the opening between the buildings behind the elm tree, and once ran from Main Street to Dwight Street.
There are several identifiable businesses in the first photo; the white building on the left-hand side was the home of the First National Bank of Springfield, and just to the right of it is the storefront of Frank G. Tobey.  Tobey's ad in the 1875 city directory indicates that he was a "Dealer in Hats, Caps, and Gent's Furnishing Goods. Silk Hats made to order."  Across Sanford Street, none of the signs on the storefronts are visible, but the buildings on that side appear to date to the early 1800s, with a style similar to the Byers Block on Elm Street just across Main Street, which survives today.