The garage at 16 Bliss Street in Springfield, around 1938-1939. Courtesy of the Springfield Preservation Trust.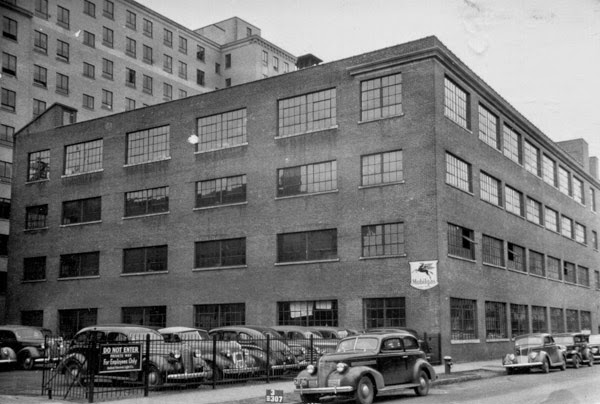 The building in 2015: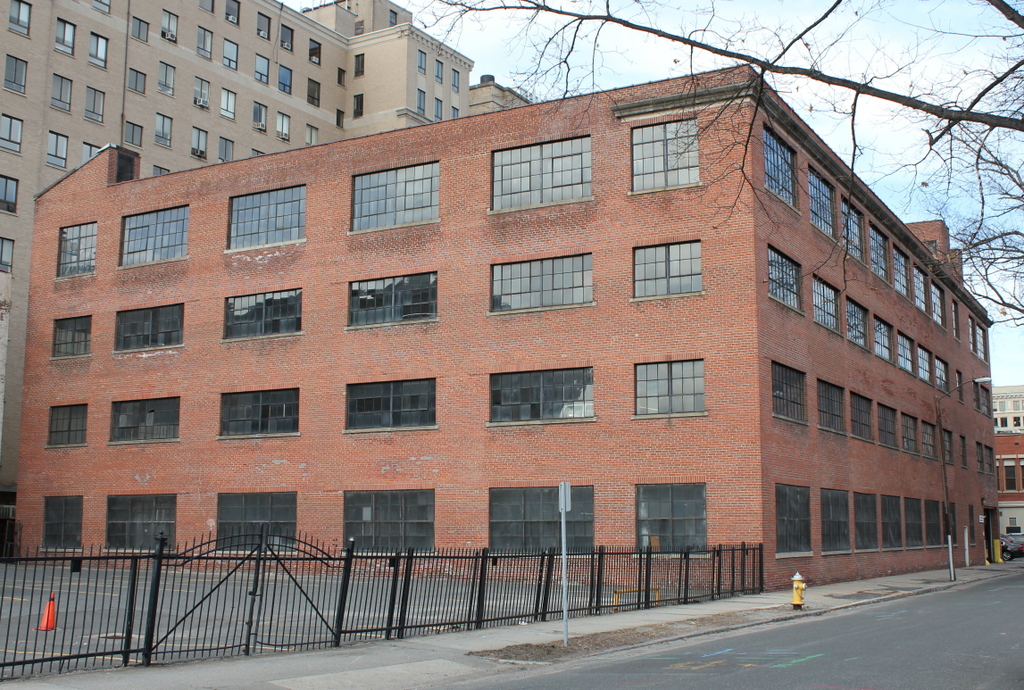 Some then & now scenes are remarkable in how much they have changed, while others are remarkable in how little they've changed, like this scene on Bliss Street.  The two photos were taken over 75 years apart, yet nothing seems to have changed except for the cars.  Even the fence around the parking lot looks like it is the same one from the 1930s.  The building in the foreground is a parking garage, which was built in 1928, presumably to accommodate workers for the State Building, which was built in 1929 and can be seen behind the parking garage on the left-hand side of the photo.  The State Building at 95 State Street was built as the annex to 1200 Main Street, which at the time served as the main offices for MassMutual.
Although this particular scene has been virtually unchanged since before the Great Depression, it will be changing very dramatically this year.  All of the properties are within the footprint of the planned MGM casino, and the parking garage is currently scheduled to be demolished in June.  The State Building was originally slated to be demolished, but as of March 2015 it appears that it will be preserved as office space for MGM.  If the casino is finished according to the current plans, the location where this photo was taken will be part of the main gaming floor of the casino.